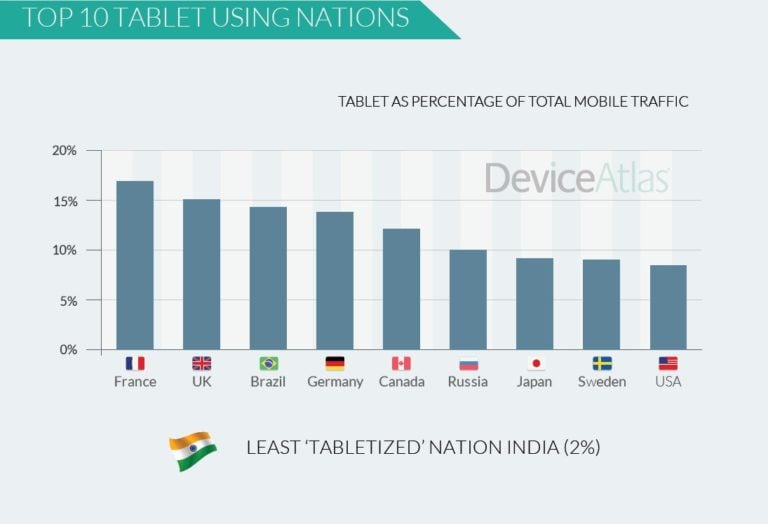 DeviceAtlas has released its latest report containing statistics for device usage of the top smartphone and tablet models from around the world. The report reveals that Huawei devices have moved into third place in many markets as the most used device behind Samsung and Apple Inc (NASDAW:AAPL).
The report also found that tablet usage remains strong, despite a slowdown in sales of the devices over several quarters. Falling tablet sales figures may be related to market saturation and a long lifespan, especially for high-end tablet models. Tablet usage represents up to 16.9% of mobile traffic depending on the country. The most "tabletized" countries are mainly developed markets with France, the UK and Germany topping the list. For the USA, tablet traffic reached 8.5%. India is the country where tablets are least popular with only 2% share of the overall web traffic in the analyzed period.
Gator Financial Partners 1H2022 Performance Update
Gator Financial Partners letter to investors for the first half of the year ended June 30, 2022. Q2 2022 hedge fund letters, conferences and more Dear Gator Financial Partners:  We are pleased to provide you with Gator Financial Partners, LLC's (the "Fund" or "GFP") 1st Half 2022 investor letter. This letter reviews the Fund's 1st Read More
Huawei shows growth during the Apple v Samsung battle
The latest shipment statistics from IDC rank Samsung as the top phone maker worldwide with 23.3% market share. The Korean manufacturer is followed by Apple (14.7%), and Huawei (10%). Several predictions say that Huawei will soon overtake Apple.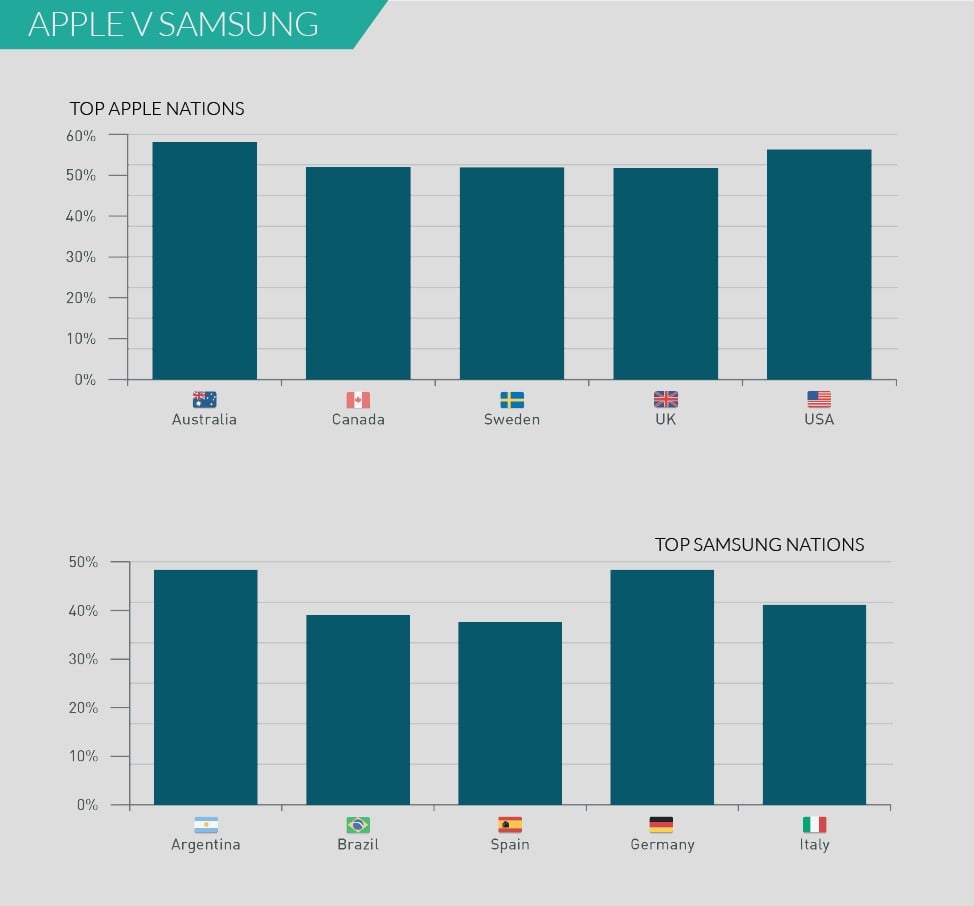 In terms of web traffic numbers, the difference between Samsung and Apple is smaller than for shipments. Apple is ahead of Samsung in Australia, Canada, Sweden, UK, and the USA. During the last four quarters, Apple dropped some traffic in France (-11%), Canada (-4%), and UK (-4%) while it gained 5% in the U.S. Samung, on the other hand, dominates markets such as Argentina, Egypt, Germany, and Italy. The Korean manufacturer gained some share in Argentina (+4%), UK, (+4%) and Germany (+2%), while it lost share in the U.S. (-3%).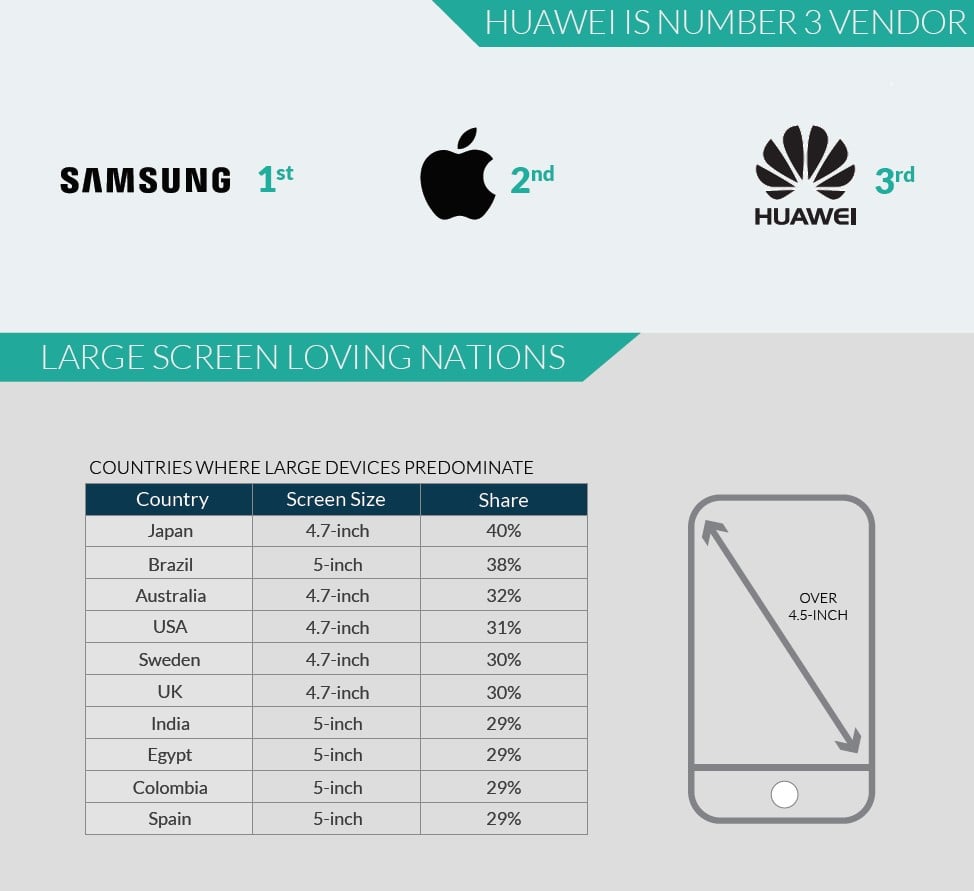 DeviceAtlas statistics reveal that Huawei drove the third largest share of web browsing in 8 countries. However, despite the dominance of the larger players, a long tail of different device manufacturers accounts for up to half of all devices in most markets.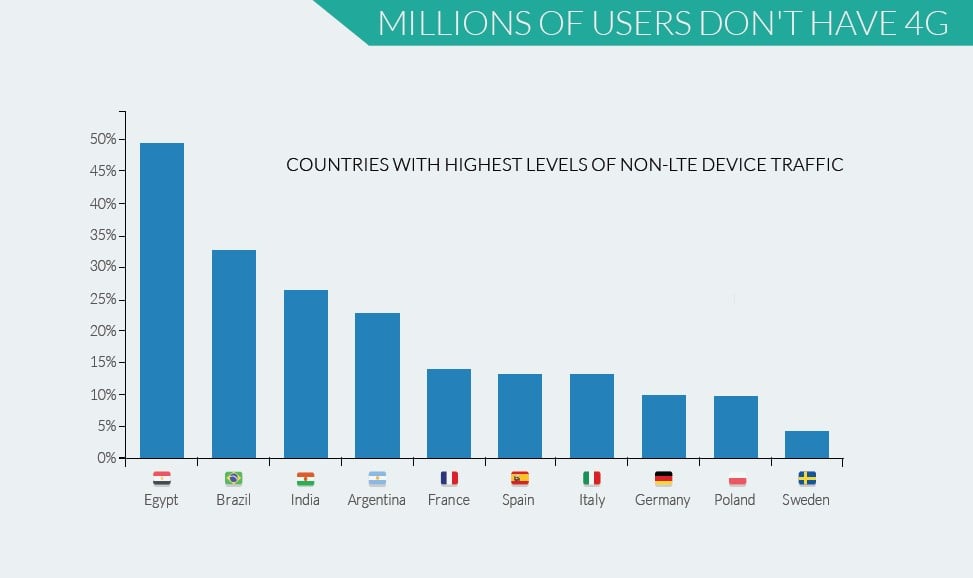 Diverse range of devices in use
Generally speaking, 4-inch phones have more share (5-16%) than 5.7-inch phones (1-12%). At the same time, the 5.5-inch screen size seems to be acceptable for many users worldwide with share from 8% to 26%.
The largest screen sizes are most popular in emerging markets. 5.5-inch phones are the most used in India, Malaysia, and Nigeria with a significant share at 26-24%. Overall, devices with diagonal screen sizes of 4.7 inch to 5.5 inch are most popular in 20 different markets.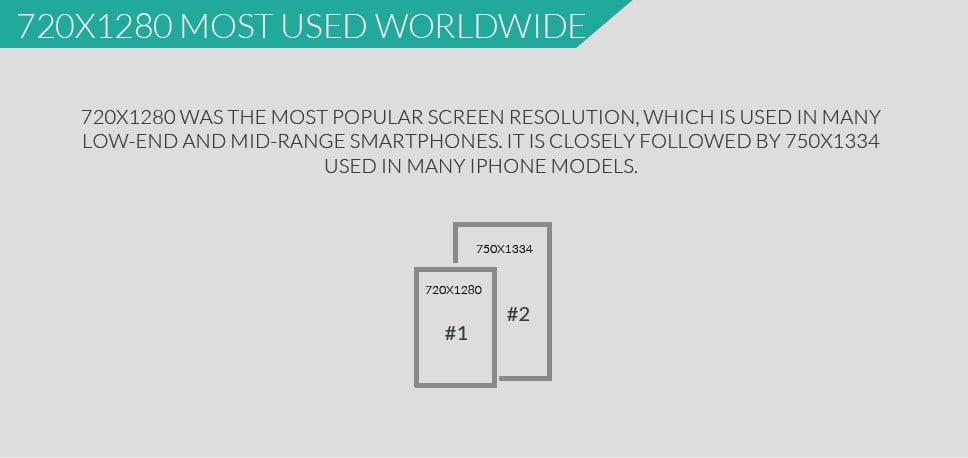 720x1280 most used worldwide, while Full HD growing fast
The most popular screen resolution remains 720x1280 which is used in many low-end and mid-range smartphones. It is closely followed by 750x1334 used in many iPhone models. Full HD found in many high-end and mid-range Android devices is most used in France and Germany. Giving pause for thought to companies who address users on a global scale, the data also showed that millions of users have no access to LTE. While the need for speedy performance of websites on mobile devices is a universal, often 4G connectivity is not available, even in developed markets.
More from the report here
Article by DeviceAtlas - Afilias Technologies 
Updated on