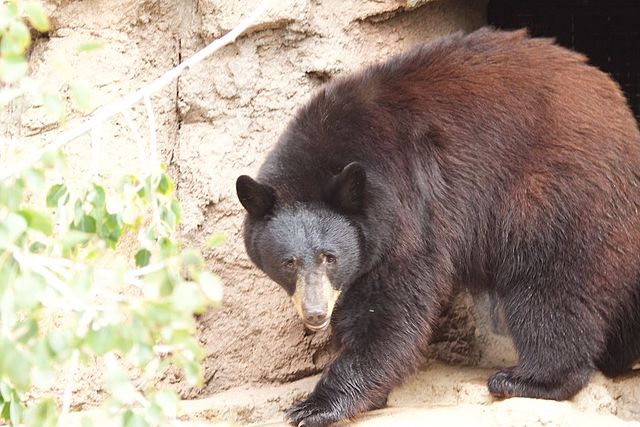 The AMADEE-18 Mission, led by the Austrian Space Forum in partnership with the Oman National Steering Committee and other international research organizations, used the Oman desert as an analog for the environment on Mars.
According to the provided Mission Press Kit, the objective of AMADEE-18 was to study and test equipment that could potentially be used on Mars, and to study the test site for the environment and extreme life due to its similarity to the surface of the Red Planet. The mission also sought to "test and evaluate life detection or geophysical techniques, rover mobility on Mars analog terrain and situational awareness of remote support teams."
"The purpose of a Mars simulation on Earth is to prepare for future crewed missions on the Red Planet," says Dr. Genot Grömer, President of the Austrian Space Forum and head of the expedition. "In the Dhofar region in Oman we have found the perfect site for AMADEE-18."
Carlson Capital's Double Black Diamond Strategy Gains 5.3% On Jewelry Play
Carlson Capital's Double Black Diamond fund added 3.09% net of fees in the second quarter of 2021. Following this performance, the fund delivered a profit of 5.3% net of fees for the first half. Q2 2021 hedge fund letters, conferences and more According to a copy of the fund's half-year update, which ValueWalk has been Read More
The science and technology that was deployed for the AMADEE-18 mission consisted of a number of experiments that were proposed by numerous research entities. Through an extensive peer review process, the most promising technology and experiments were selected to be brought to the Oman desert as an analog for Mars. Among the Oman desert experiments were tests representing a variety of fields, including geosciences, engineering, planetary surface operations, human factors and life sciences, including astrobiology.
In order to test a space trip to Mars while in the Oman desert, "Mission operation aspects, space suits and robotic systems, as well as flight planning and remote science support workflows pertinent to complex missions including delayed communication [were] also covered."
Grömer stated that "No matter who is going to this grandest voyage of our society yet to come, I think a few things we learn here will be actually implemented in those missions," the Washington Post reports.
Although using the Oman desert to test potential space travel to Mars seems rather unique, it's just another example of astronauts using various conditions on Earth to emulate space travel. Back in 1957, the Russian government's launch of Sputnik started a space race between the country and the United States in order to put a team on the moon. During the training process, astronauts like Neil Armstrong trained for the mission on suspended pulleys to simulate one-sixth of Earth's gravity. While science has come a long way since then and the Oman desert experiment is far more advanced and technical, the same premise applies.
João Lousada, one of the Oman simulation's deputy field commanders and a flight controller for the International Space Station, stated that "You can test systems on those locations and see where the breaking points are, and you can see where things start to fail and which design option you need to take in order to assure that it does not fail on Mars."
The trip to the Oman desert is just one of the European Space Agency's list of "planetary analogs", with other projects including tests in locales such as Chile, Peru, South Africa, Namibia, Morocco, Italy, Spain, Canada, Antarctica, India, Germany, Norway, Iceland, and nine different U.S. states.