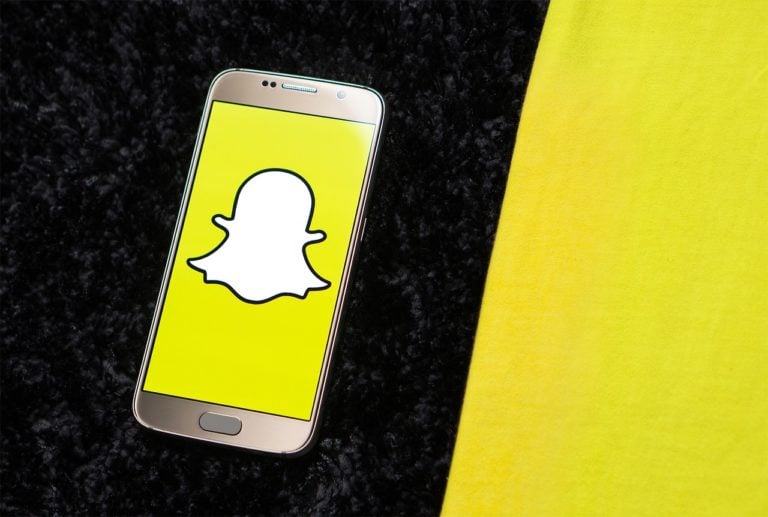 Snapchat has revamped its Android and iOS apps and has started rolling out the update. If you haven't updated to the latest version, you should expect it in the next few days. Users who have updated Snapchat have described it as horrible, lousy, stupid, and twisted. If you are one of them, you'd desperately want to downgrade to the old Snapchat design.
Everyone seems to hate the latest Snapchat update
Snap CEO Evan Spiegel said the redesign would make "our application simpler and easier to use." Amid fierce competition from Instagram, the company has also fixed tons of bugs in its app to enhance the user experience. But users are not happy with the redesign. Before looking at ways to go back to the old Snapchat design, let's first see what the update brings.
https://twitter.com/perpetually_abi/status/961172849644904448
Exclusive: Dan Loeb's Two New Stock Picks [Q1 Letter]
Third Point's Dan Loeb discusses their new positions in a letter to investor reviewed by ValueWalk. Stay tuned for more coverage. Loeb notes some new purchases as follows: Third Point's investment in Grab is an excellent example of our ability to "lifecycle invest" by being a thought and financial partner from growth capital stages to Read More
The updated app still opens the camera, but almost all other aspects have been overhauled. The Stories page that allows you to post pictures and videos has been removed. Now you have to swipe left to go to a Friends page that lets you see your as well as your friends' content, including the Snapchat Stories. The Friends page uses an algorithm to show you the list of people you like to chat with the most. It means you'll no longer have to scroll through the Chats to find the right person.
https://twitter.com/kaykaysponaugle/status/961205272776716288
Swiping right will take you to an overhauled Discover page that serves you Stories from publishers, creators, and community. The Discover page is now arranged in a vertical pattern. The Snap Map has also been moved to the Discover page. While users are annoyed by the redesign, a Snapchat spokesperson told The Sun that it is a huge update and it would require "a little getting used to." The company hopes people will enjoy this once they get used to it.
https://twitter.com/BrookeRebeccaxo/status/961170370555498496
How to prevent the update
Snapchat has started rolling out the update to users worldwide. But the company has so far pushed it out to only 40 million users. It means more than 150 million people are still using the old Snapchat design. You might be one of them. If you want to remain on the older version, you can turn off automatic app updates on your iPhone or Android device. The iPhone users can disable automatic updates via Settings > iTunes & App Store and then toggle off the Updates icon in the Automatic Downloads section.
Android users can do so by going to the Play Store, opening the main menu > Settings, and then disabling the Auto-update feature. If you want, you can also turn off Auto-update for specific apps. Go to Snapchat's page on the Play Store, tap the menu button, and disable Auto-update for Snapchat.
How to go back to old Snapchat design on Android
If you want to downgrade to the old Snapchat design, folks at Tech Advisor have found two ways to do so. The simplest way is to uninstall the latest version of Snapchat from your device. Then go to this link and download an older version of the app. Google may warn you that you are installing an app from an unknown source, allow the installation anyway. You can also allow installation of apps from unknown sources by going to Settings > Security and then toggle on Unknown sources.
The second way is to install an older APK of Snapchat on your Android device. If you (or someone you know) have an older version of Snapchat running on another device, you can extract the APK (Android application package) file from the /data/app/ folder. Now uninstall the new update and plug your smartphone in to a PC. Copy the older Snapchat APK file that you retrieved from another device into the Download folder. Now you have to download a File Explorer app on your Android device to locate the Snapchat APK in the Download folder. Once it's been located, just tap on it to install the old Snapchat design on your Android phone.
How to downgrade to old Snapchat design on iPhones
If you own an iPhone or iPad, you can download the older version of Snapchat via iTunes. Tech Advisor says the version of the app stored within your iTunes library will most likely be an old one. Before installing the older one, you have to delete Snapchat from your iPhone by holding on the icon for a few seconds until it starts bouncing around. Now tap on the X in the top-left corner to delete the app.
Now connect your iPhone to your Windows or Mac computer, open iTunes and select your device. Don't sync your iPhone yet. Go to the Applications tab, select Apps in the sidebar, and find Snapchat in the Apps List. Hit the Install button and sync your device. The version you just installed on your iPhone via iTunes will likely be the older version.
Now you can enjoy the old Snapchat design.