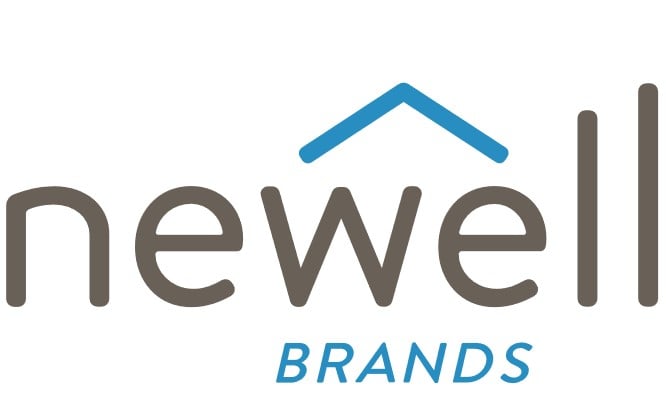 The results of our Tuesday poll are out. We asked our newsletter readers and Twitter followers: Short target Herbalife is backing legislation in Congress that would require greater disclosure from short sellers. Do you think this a good idea?

41% – Yes, short sellers should face similar disclosure requirements to long investors.
59% – No, short sellers' "detective work" provides market value that should not be interrupted.
ValueWalk's July 2022 Hedge Fund Update: Tiger Cub Hedge Fund Shuts Down
Welcome to our latest issue of issue of ValueWalk's hedge fund update. Below subscribers can find an excerpt in text and the full issue in PDF format. Please send us your feedback! Featuring Andurand's oil trading profits surge, Bridgewater profits from credit, and Tiger Cub Hedge Fund shuts down. Q1 2022 hedge fund letters, conferences Read More
Look out for Tuesday's 'What's new in activism' email to have your say in our next poll.
Earlier this week, Starboard Value published its list of nominees for a full-board slate proxy fight at Newell Brands, a consumer products rollup with a market capitalization of over $13 billion. Regulatory filings and public statements from the activist suggest it invested only after shares plummeted on Newell's full-year results, indicating how recent volatility could still provide activists with opportunities in time for fast-approaching nomination deadlines.
The campaign already looks to be one of the most demanding fights of the year, given that Starboard's so-far circumspect agenda effectively calls for the removal of CEO Mike Polk and his replacement by a new management team. As a continuing theme from 2017, replacement managers would seem to be a new imperative in activist campaigns since Starboard's seminal 2014 full-board contest at Darden Restaurants. Among other things, activists must consider how to reduce the disruption from removing an entire board, which will warrant a hard look from proxy advisers. For its Newell campaign, Starboard has Ian Ashken and Martin Franklin, the founders of Jarden, another consumer products rollup that Newell acquired in 2016, who only resigned from the board in January.
Newell has certainly had a tough time since the acquisition. It recorded around $11 billion in sales last year, down from $13.3 billion in 2016 – the year of the acquisition – and way off predictions of $16 billion at the time of the deal. Earnings too disappointed in 2016, and progress in the first nine months of last year was let down by a weak final quarter. Even though debt is being paid off, it remains high.
Rollups, also known as platform companies, are collections of quite separate businesses that are typically highly leveraged to maximize shareholder returns. While they have their backers in the financial industry – Bill Ackman famously held Franklin up as a totem in a 2015 presentation on Valeant Pharmaceuticals International – the market has recently grown skeptical after some missteps and with the prospect of higher interest rates likely to lead to higher debt-servicing costs.
Short sellers have often taken issue with rollups. Indeed, Soapbox Research, an anonymous research firm, went short Newell in October last year and thinks there could be further to go than the 42% share price decline over the last 12 months. Its price target for the stock was $19.16, while Newell traded yesterday at about $27.40. Among the worrying signs that Soapbox seemed to have spotted were competitive pressures and one-time bounces in products like glue and adult coloring books, coupled with a management compensation package that used different calculations of core growth than were presented to investors as representative of the company's performance.
Franklin, whose involvement helps Starboard with the problems that are operational, rather than balance-sheet focused, has already told CNBC that the problems are less to do with macroeconomics and more to do with management disfunction. He claims his departure from the board prompted several activists to approach him, with Starboard apparently the sole beneficiary of his support. Competition among activists is clearly in full swing, and Starboard is reaching slightly beyond its typical universe, since Activist Insight Online data show less than one-quarter of its investments since 2010 were at large-cap companies.
Recognizing the danger, Newell has been proactive about accelerating its strategy. In January, it said it was exploring the sale of 10 product lines in a bid to reduce its factory count by half. Yet Starboard has attempted to put those plans on hold until after the annual meeting. "We strongly urge the company to table all major divestiture decisions – unless the company is absolutely certain of both the strategic rationale and value-creation, on an after-tax and risk-adjusted basis, and polls its shareholders in this regard – until after shareholders have the opportunity to vote on the composition of the board," Starboard wrote in its letter to Polk Monday.
Newell, which has Goldman Sachs, Jones Day, and Joele Frank on board, has its rebuttals ready. But it could be a long three months before the showdown in Hoboken.
---
Quote of the week comes from Stilwell Value's excerpts from a court verdict on its legal battle with HopFed Bancorp, where it alleged that directors breached their fiduciary duty in a fight to complete a disputed merger, and sued to recover its expenses. Said the presiding judge:
It is certainly the case that New York hedge fund managers can be brash and tend to write letters that are aggressive and sometimes even deemed insulting by their recipients.
But someone has to be the adult in the room. Under Delaware law, the people who are supposed to be adults are the fiduciaries for the company. The people who are the fiduciaries for the company are its board of directors. They are the people who, under Section 141(a), are given the statutory authority to oversee the business and affairs of the company.
Here, instead of being adults and taking a principled position, they got down in the dirt and made mud pies.
Article by Activist Insight
Updated on