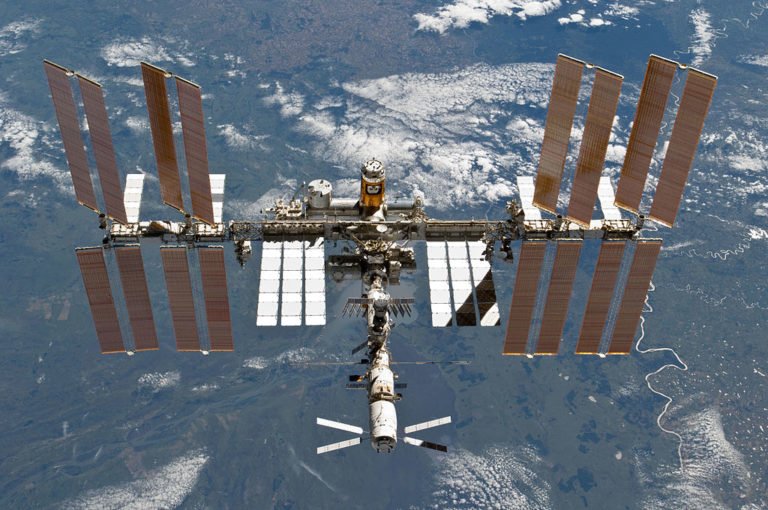 NASA and industry partners will visit Oklahoma the week of Feb. 20, to highlight the work being done across the state to build and supply aerospace components for the agency's new heavy-lift rocket and crew vehicle, the Space Launch System and Orion spacecraft. SLS will enable a new era of exploration, launching astronauts in the Orion spacecraft on deep space exploration missions to the Moon and ultimately Mars.
Media are invited to Stillwater, Oklahoma, at 10:15 a.m. CST, Wednesday, Feb. 21, to Frontier Electronic Systems, a Native American, woman-owned, small business building electronics critical to controlling the flight of SLS, which will be the world's most powerful rocket. The systems are located in the rocket's core stage where the flight computers and other avionics guide the flight of the rocket. Media will have the opportunity to tour the facility, interview NASA astronaut Stephen Bowen and other NASA officials and industry team members. Media interested in participating in the Frontier Electronic Systems visit must contact Shannon Ridinger at 256-541-7698 by 3 p.m. CST, Feb. 20.
On Saturday, Feb. 24 from 9 a.m. to 2 p.m., NASA representatives, industry partners and an astronaut will have a special exhibit at the Science Museum Oklahoma located at 2020 Remington Place in Oklahoma City. NASA will be at the museum for an event focused on inspiring young girls. NASA and industry representatives will be available for media interviews.
David Einhorn At The 2021 Sohn Investment Conference: Buy These Copper Plays
There's a gold rush coming as electric vehicle manufacturers fight for market share, proclaimed David Einhorn at this year's 2021 Sohn Investment Conference. Check out our coverage of the 2021 Sohn Investment Conference here. Q1 2021 hedge fund letters, conferences and more SORRY! This content is exclusively for paying members. SIGN UP HERE If you Read More
During the week, NASA representatives also will visit schools and universities encouraging local students to pursue careers in the STEM fields of science, technology, engineering and math.
Teams in Oklahoma and across the country are making steady progress toward the first flight of SLS and Orion with more than 1,100 companies in 44 states working to build or support America's new heavy-lift rocket. On the first flight of SLS, Exploration Mission-1, the rocket will send an uncrewed Orion thousands of miles beyond the Moon before the spacecraft returns to Earth. The second flight of SLS will launch humans in Orion farther in space than ever before. These missions will help NASA build a flexible, reusable and sustainable infrastructure that will last for decades and support missions of increasing complexity.
Learn more about NASA's Space Launch System at:
Learn more about NASA's Orion spacecraft at:
SOURCE NASA