At 10:30 a.m. ET today, the Marietta, Georgia-based biopharma company MiMedx Group Inc (NASDAQ:MDXG) will host a conference call that can fairly be described as "make-or-break." Over the course of this week, its stock has dropped almost 40%, wiping close to $1 billion in value off its market capitalization, after fourth quarter earnings were postponed to allow for an external investigation into its sales practices. A Wall Street Journal article the next day reported that the company had failed to disclose donations to doctors, although shares were largely static on the news. MiMedx says it is not required to disclose the payments.
Check out our H2 hedge fund letters here.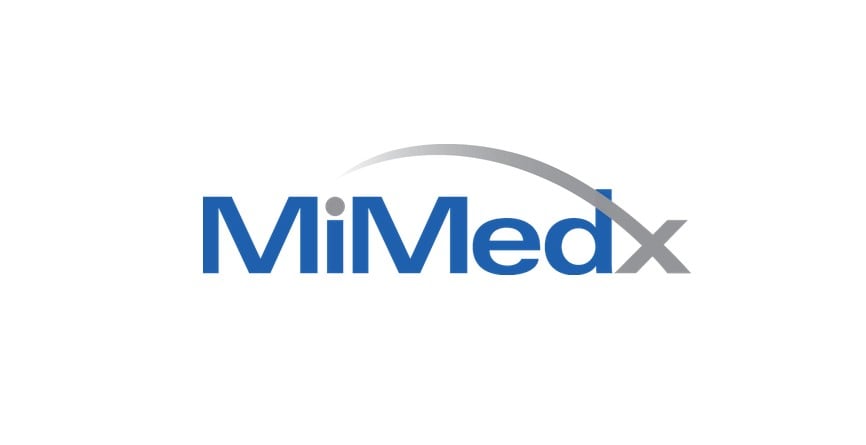 Conference calls like the one MiMedx will be holding today have been a tightrope walk for other management teams. As a new Netflix documentary on Valeant Pharmaceuticals International recalls, the drugmaker's poorly prepared management team triggered a panic responding to investigative journalism and short seller allegations (the latter of which turned out to be off target) in a less-than convincing way.
We have written before that MiMedx's response to activist short seller campaigns by Aurelius Value and Viceroy Research beginning in September 2017 would prove to be a test case for issuers. Over the last six months, the company has published close to 60 links on the "short selling commentary" section of its website, ranging from blow-by-blow responses to short seller reports, especially as Marc Cohodes and Citron Research joined the fight, to details of lawsuits it has filed to counter what it calls false claims, and letters to journalists that have written about the company.
Typically, the advice given to companies in the crosshairs of short sellers is to avoid this kind of approach. Responding eventually becomes an obligation, some advisers say. Legal action can look shady – certainly short sellers will not be shy about calling it a chilling effect. Better to keep on delivering on earnings days and remain professional.
Another school of thought argues the opposite. Give portfolio managers room for doubt and they will as soon drop your stock from their recommendations as defend themselves to their superiors. Continuing to fight back will give investors enough comfort to hold the stock.
For a long time, MiMedx's strategy seemed to pay off. Its stock rose 46% from the day it was first targeted in 2017 (admittedly, it had fallen quite a bit in the days leading up to the reports) to its peak at the end of January, while the S&P 500 Index was up about 13%.
Now, it is back to where it was a year ago, and the war is moving into a new phase. Although there was little bounce in the stock yesterday, one sometime short seller, Edward Vranic, published an article arguing that share repurchases, healthy cash flow, and falling collection times for outstanding accounts suggested that accusations of channel stuffing were "dubious."
"I can't say with certainty that there isn't any other type of fraud going on here just by looking at these numbers, but the shorts aren't making claims of fraud outside of channel stuffing," Vranic added. "I just don't see it."
With Aurelius, Viceroy and Cohodes active on Twitter and their respective blogs following the trading halt and the latter promising to provide his own take on the conference call Friday, there will no doubt be traders anxiously wondering how to position themselves going into the weekend. The timing works against MiMedx but the die is not set. It could be a while before anyone really figures out whether serious wrongdoing is the cause of MiMedx's demise, or if this is just the latest example of shady but legal practices in the healthcare sector.
---
One of the common questions in activism is how companies can avoid a fight without giving too much away. In other words, how to get an activist to back down. Very often, there is little management can do. It's perhaps a little surprising then that one of the more fearsome activists, Starboard Value, not only dropped its proxy contest at Monotype Imaging Holdings on Thursday – one of four it had initiated this year – but sold most of its stake. Just 10 days earlier, it had complained of a "debilitating lack of oversight and leadership at the board level" in an eight-page letter.
Part of the answer may be in the four other proxy fights Starboard is currently waging, including one launched today (two targets, Newell Brands and Mellanox Technology, this week added new directors to their board unilaterally, a move that may accelerate change if Starboard wins even a few seats but suggests that the companies will go all the way to a vote). The factor most clearly referenced by Starboard, however, is the 35% gain in the share price since the activist began buying. Not all companies have such luxuries within their armory, but Monotype has its second chance.
---
Quote of the week comes from Barington Capital Group's intervention in Bloomin' Brands, where it pre-empted what turned out to be a successful earnings release for the Tampa, Florida-based restaurant chain operator with a tacit backing for Jana Partners' presumed plans to nominate directors. Barington, which kick-started the Darden Restaurants campaign that became a landmark success in the development of activism when the entire board was removed more than three years ago, is clearly using the template again, with founder Jim Mitarotonda writing on Wednesday:
"We believe that the management of Bloomin' has made some of the same mistakes that Darden's prior management team made, and that they should follow some of the same steps that the new management of Darden has taken to improve performance."
Article by Activist Insight