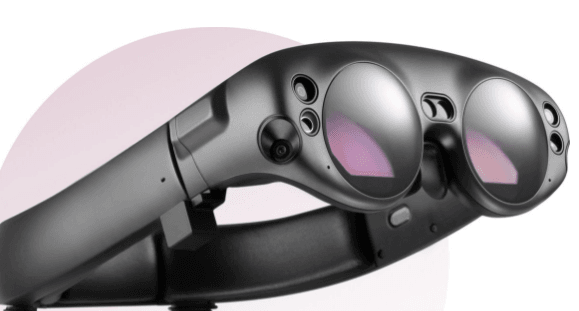 Magic Leap announced that its mixed reality headset would cost somewhere around the price of a premium computer. On Tuesday, during the Code Media Conference in Huntington Beach, Magic Leap CEO – Rony Abovitz – said, "It's a premium computer so we're pricing it that way."
Further, the CEO stated that the "creator edition" dubbed as Magic Leap One would be priced somewhere in the middle of Magic Leap's price range. The exact pricing of the Magic Leap headset, however, was not revealed. In December 2017, the company first showcased its augmented reality headset that has a belt-worn hip pack and a handheld controller.
"We will have a product line in that price point probably for the company's history, and we'll probably have some above and we'll have some below," Abovitz said. There will be a higher-end version for hyper-pro and wide mass market products as well.
Corsair highlights SPAC FG New America ahead of OppFi merger
Corsair Capital highlighted its investment in a special purpose acquisition company in its first-quarter letter to investors. The Corsair team highlighted FG New America Acquisition Corp, emphasizing that the SPAC presents an exciting opportunity after its agreement to merge with OppFi, a leading fintech platform powered by artificial intelligence. Q1 2021 hedge fund letters, conferences Read More
The CEO of the secretive start-up noted that the high cost of the Magic Leap headset is warranted because in times to come, its headset would have the capability to replace phones, laptops, television and tablets, thus saving thousands of dollars. Earlier, he told Rolling Stone that Magic Leap headsets would be priced as "more of a premium artisanal computer."
Abovitz also revealed that the Magic Leap headset, which would be released later this year, will have multiple versions. The startup would supposedly offer the mixed reality headset that overlays the digital creations on top of the natural world around the customer. The company so far has given hands-on experience only to a few people, according to CNET. Magic Leap has raised more than $2 billion in funding from big-name investors like Google.
Recently, a German media company – Axel Springer – siphoned in an undisclosed amount in the start-up. The company is buying stake in Magic Leap through Axel Springer Digital Ventures division. In a press release, the German company said that the mixed-reality headset offers a good opportunity in the consuming journalistic content space. However, it is skeptical if people would want to read everything big and small in the augmented reality.
Other investors include big names like Alibaba, Warner Bros, Qualcomm, Kleiner Perkins Caufield Byers, Andreessen Horowitz and others, according to Crunchbase data. In October 2017, the company revealed a new $502 million Series D round. Possibly, Axel Springer's investment could be part of that, notes TechCrunch.
Separately, Magic Leap has partnered with the NBA to create digital basketball games that can be viewed through its goggles. During the Recode's Code Media Conference, a video was displayed where retired NBA star and current NBA analyst Shaq was shown wearing the glasses and seemed to be pretty excited about the performance.
In the video, Shaq is seen promoting the glasses saying, "When I went to Magic Leap, I watched a full court game right here. Lebron was right here. Then I went over here [gesturing to his left] and watched Orlando play the LA Lakers."
It must be noted that Shaq is not the ambassador for the product, but appears to be really fond of the goggles. Shaq even plans to get a digital version of himself made for the platform, according to the Verge.