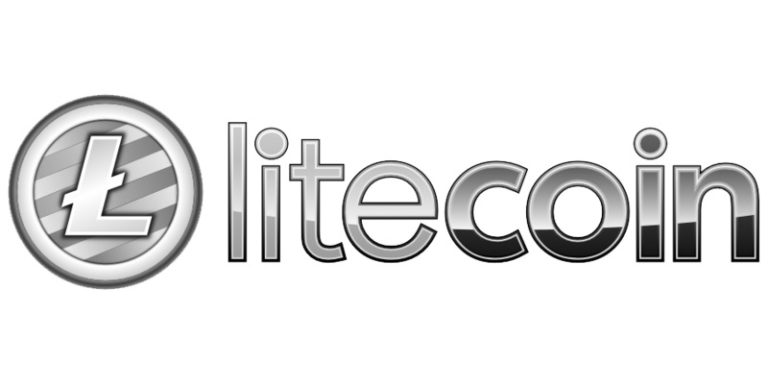 LiteCoin price for the week beginning 12th February, 2018 moved in a zig zag manner opening at about $153, moving up to $161 and again dropping back to about $154. There is also the new of an impending fork though the founder and creator of LItecoin, Charlie Lee has warned that Litecoin may be impacted by fork scams. Importantly, Litecoin hardly ever experiences disagreements and it is believed that the overhyped 'hard fork' could be just to shake up things a bit in what some people consider the Litecoin network as "boring" because everything there is based on consensus and the project moves on sans disagreements.
Mr. Lee also opines that Litecoin having a fork is unnecessary and that the announcement of a "hard fork" on the anvil could well be a scam. The Litecoin founder also used his twitter handle to state that he and the Litecoin team were not forking the crypto. He added that any news about the fork is a scam aimed at confusing investors and users to think that the news is related to Litecoin. He has further cautioned users not to part with their private keys or seed into the client or website and further exhorted everyone concerned to be careful.
Gator Financial Partners 1H2022 Performance Update
Gator Financial Partners letter to investors for the first half of the year ended June 30, 2022. Q2 2022 hedge fund letters, conferences and more Dear Gator Financial Partners:  We are pleased to provide you with Gator Financial Partners, LLC's (the "Fund" or "GFP") 1st Half 2022 investor letter. This letter reviews the Fund's 1st Read More
LiteCoin price reacts to comforting statements from its founder
Mr. Lee also adds that Litecoin is functioning perfectly as a digital asset with low fees, high speeds and wide adoption by the online community. He has further warned investors to steer clear of traps set up by third parties claiming to offer "Litecoin Cash". He has further opined that this could well be a scam with the intention of stealing Litecoin from gullible users since the Litecoin developers are not engaged in forking. Apparently, these statements appear to have had a salutary effect on LiteCoin price though it has moved in a narrow range today.
Hard forks
Cryptocurrencies usually use a hard fork promising technology improvements promising users equal amount of coins they have in the particular digital asset subjected to a hard fork. Therefore, users should be doubly cautious before parting with their private keys to websites making such offers.
Litecoin Vs Litecoin Cash
In many markets, plenty of confusion prevails between Litecoin and another cryptocurrency rumored as Litecoin Cash. Interestingly, the original Litecoin and the forked version that has come to be called as Litecoin Cash have little in common. LiteCoin cash is touted as a token based on Ethereum and slated to be traded on Ether Delta and distributed in the form of an airdrop. As for the script algorithm for mining, there is no mention at all.
LiteCoin price movement suggests an upside
Even as the Litecoin Cash news continues doing its rounds, LiteCoin price movements indicate an upward trend. Immediate support for the cryptocurrency is seen at $140 and the short term resistance is placed at $170 with the main resistance indicated at $200. Bulls are active on Litecoin in spite of Litecoin Cash being called a scam by the Litecoin founder.
LiteCoin price can gain at the expense of Bitcoin
Increased activity in Bitcoin futures trading can impact other cryptocurrencies and Litecoin stands to gain particularly in terms of speed and fee element. Enormous delay experienced in Bitcoin processing is already known and users would be influenced by this singular factor to look at other cryptos. How soon Bitcoin can address the issue of clogging is anyone's guess. Notably, when network speeds drop, transaction costs also go up on Bitcoin.
Influx of users on Coinbase another factor to aid LiteCoin price
Coinbase has been experiencing an influx of users in recent weeks, with about 100,000 new users being added every day. With Coinbase supporting just Bitcoin, Ethereum and Litecoin, this is another factor that would help LiteCoin price in the days to come. Litecoin and Bitcoin enjoy a positive relationship and that works to the advantage of Coinbase in attracting more eye balls
Increased acceptance by buyers can help the upward momentum
The upward momentum in LiteCoin price will also be supported by the increase acceptance of the coin among users because of the low fees and significantly higher speed. This is particularly relevant considering that users can convert several cryptocurrencies directly into others through a service similar to Changelly. In most other situations, your BTCs would first need to be converted to ETH before you can convert it to another cryptocurrency.
Social media push helping LiteCoin price
Charlie Lee, the creator of LiteCoin already enjoys a significant presence in the crypto world and has started a kind of media blitz in recent times appearing on The Glenn Beck Program and Squawk Alley hosted by CNBC. In turn, this has also encouraged several mainstream outlets to cover news related to LiteCoin more actively bringing enhanced visibility to the crypto.
In the midst of all these, the crypto markets appear to be passing through uncertain times and sustainability of the high prices for most cryptos, and particularly for those at the top of the ladder appear questionable. Mr. Lee himself cautions that investors should be prepared to expect a bear market that could last for several years and LiteCoin price could potentially drop to $20!
Updated on