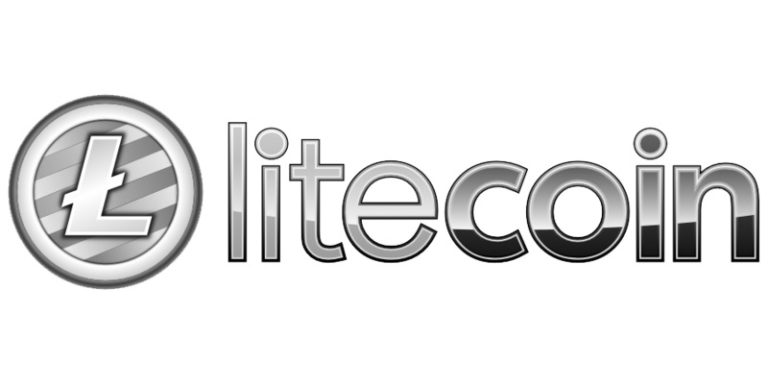 Litecoin price prediction takes into account several factors that is helping the crypto beat the market trend and rise consistently, barring some infrequent jitters. In 2017, the spotlight belonged to Bitcoin, and particularly so the final days of the year and the beginning of the New Year.  Therefore, many people would not have noticed other cryptos moving up the ladder in the shadow of Bitcoin. Litecoin is a prominent example of this.

Litecoin ranks 4th among digital currencies in terms of market cap and has had positively vertical path during 2017 with the prices moving above the $320 mark which was its lifetime high. However, Litecoin could not sustain those levels and plummeted to $120 in tune with the storm that hit the crypto markets, pulling down even the mighty Bitcoin from great heights. But, across 2017 LItecoin rose 7,291% against 1,731% achieved by Bitcoin.  During 2017 there were no significant events to trigger a price surge for Litecoin except perhaps investors getting more adventurous because, at least some of them thought that Bitcoin was overdone and therefore sought other investment opportunities. The coin getting listed on Coinbase did add to the ease of purchasing and that did contribute in some measure to the price surge.
Morningstar Investment Conference: Fund Manager Highlights Personalized Medicine, Energy Security
Hedge fund managers go about finding investment ideas in a variety of different ways. Some target stocks with low multiples, while others look for growth names, and still others combine growth and value when looking for ideas. Some active fund managers use themes to look for ideas, and Owen Fitzpatrick of Aristotle Atlantic Partners is Read More
Litecoin price prediction on the back of stellar performance on 14 February, 2018
On 14 February, 2018, Litecoin jumped by over 30% from its recent prices. In a tweet, Charlie Lee, who created Litecoin said that LTC/BCH surpassing the 0.02 mark was significant and was higher than when he sold his coins. As at 15th February, LTC/BCH pair stands at 0.16.
Litepay aiding Litecoin price prediction
The current surge in Litecoin prices is largely attributed to Litepay, whose release was initially announced during the Christmas season 2017. Litepay is a new payment solution from Litecoin and is scheduled to be released on 26th February, 2018. There has also been a steady stream of positive news coming in about Litecoin's new offering helping the present price surge. As at 15th February, Litecoin is hovering around the $220 mark with a strong upward momentum. Litecoin enjoys the 5th rank in the crypto markets with market cap of $12.41 billion.
What is Litepay and how does it aid Litecoin price prediction
With Litepay, business can accept payments in Litecoin and also have Litecoin debit cards taking the cryptocurrency further close to the mainstream. Microsoft has also announced plans to use Litecoin platform in the form of a foundation for the decentralized system of identity it is planning, in addition to Ethereum and Bitcoin.  Palwasha Saiim, Research Analyst with Lombardi Financial opines that Litepay will constitute a 'game changer'. He adds that with Litepay Litecoin users can convert their Litecoins to dollars and dollars to Litecoins through the LitePay cards that are Visa-compatible and that would be useful at ATMs and businesses which support Visa payments. The 5th largest cryptocurrency in terms of market cap can therefore be well on the way to becoming the first among digital currencies to break the barriers to position itself in the mainstream. This is also one of the major factors that is aiding the Litecoin price prediction.
Korean and Chinese crypto traders pushing Litecoin prices has also been helping the current Litecoin price prediction.
Scam alert
On the heels of surging Litecoin prices, Charlie Lee, the Litecoin creator and founder, as well as the Litecoin community have warned that the LiteCoin cash is a potential scam intended to confuse and distract Litecoin owners. Some quarters however hold the view that Litecoin could fork for creating Litecoin Cash and that confusion is aiding the price hike today. New tokens are being promised by Litecoin Cash @ 10 LCC for every 1 LTC for the existing holders (block 1,371,111).  According to other reports, Litecoin Cash is not affiliated to Litecoin in any manner. The Litecoin price prediction does not factor in the purported offer of LTC for Litecoins.
How Litecoin is different from the crowd
Yet another reason that aids the Litecoin price prediction is the fact that Litecoin has been able to stay in the front right from its inception.  In 2013 November it achieved the first milestone surpassing $1 billion which was about 8 months from Bitcoin crossing that milestone. The difference in mining process also ensured that supporters of Litecoin did not ditch the coin. Litecoin mining can be achieved with hardware which is widely available. On the other hand the SHA-256 employed by Bitcoin works with ASIC microchip. Scrypt is the algorithm used by Litecoin and since Scrypt needs enhanced working memory, most of the ASIC makers have been prevented from developing an appropriate technology. Often times, Litecoin was mined on GPUs or graphic cards in its early days. However, in recent times, companies like Flower Technology and Zeus are starting out to bring ASIC focused on Scrypt to the markets.
Updated on