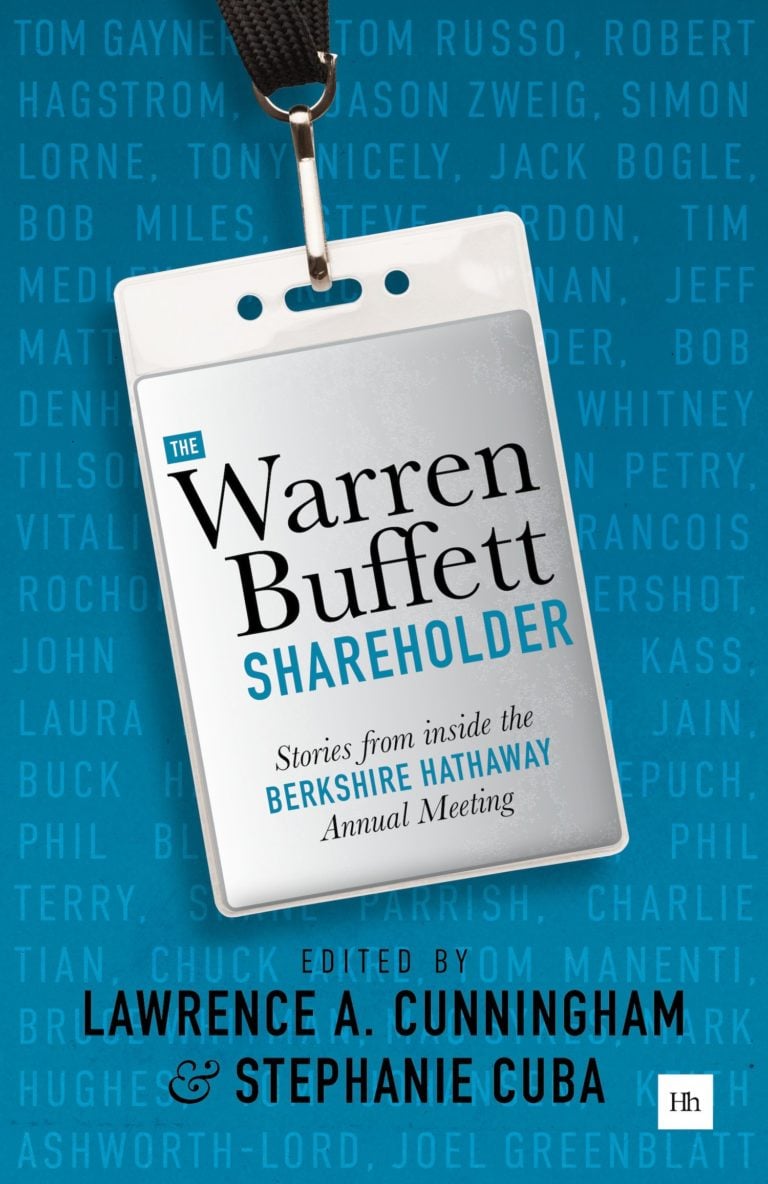 Why do 40,000 shareholders regularly go to Omaha, Nebraska, for the Annual Meeting of Berkshire Hathaway, the company Warren Buffett built? We asked 45 famous recurring visitors to ponder this question and compiled their responsive essays into a book.
"The Warren Buffett Shareholder: Stories from Inside the Berkshire Hathaway Annual Meeting," due out April 20, is the result.
Dan Sundheim Founder Of D1 At Sohn 2021 On His Favorite Stock
At this year's Sohn Investment Conference, Dan Sundheim, the founder and CIO of D1 Capital Partners, spoke with John Collison, the co-founder of Stripe. Q1 2021 hedge fund letters, conferences and more D1 manages $20 billion. Of this, $10 billion is invested in fast-growing private businesses such as Stripe. Stripe is currently valued at around Read More
Never before have the shareholders of a public company undertaken to write a book about their experience, notes famed investor Mario Gabelli. But, then, Berkshire and Buffett are famous for being sui generis.
Featured authors include Jason Zweig, Jack Bogle, Robert Hagstrom, Bob Miles, Tom Gayner, Si Lorne, Pre Jain, Bob Denham, Tom Russo, and other best-selling authors, renowned investors, and sage advisers.
In the book, these astute observers discern what bonds Berkshire shareholders together, a combination of economic rationality and intellectual community, and delineate the values.
"Smart and engaging" is how the book is described by legendary financial journalist Carol Loomis, which we'd say is just like the shareholders it describes.
Having published 15 books, 60 research articles, and 200 shorter pieces, and edited scores of other works, it is a joy to say I have never had so much fun working on a publication as I have on this book.
I am looking forward to sharing their insights come April 20.  Thanks writers!
---
The Warren Buffett Shareholder - Book Review
In this engaging collection of stories, 43 veterans of the Berkshire Hathaway Annual Meeting explain why throngs attend year after year. Beyond the highlights of Warren's wisdom displayed on stage in his day-long Q&A with vice chairman Charlie Munger, these experts reveal the Berkshire meeting as a community gathering of fun, fellowship, and learning.
The contributors, who include a dozen best-selling authors and may famous investors, whisk readers through the exciting events surrounding the Meeting--book signings, panel discussions, and social gatherings--and share the pulse of this distinctive corporate culture. Spanning decades, the book offers glimpses of the past and ideas on what lies ahead.
To learn about what makes Buffett's shareholders tick and what happens at the Berkshire meeting, or to reminisce about past Meetings, make this delightful book your companion.
Reviews
"Larry Cunningham and Stephanie Cuba have composed The Playbill to the greatest Business Show on Broadway--make that Omaha--namely, the Berkshire Hathaway annual meetings. Don't even think of attending without it." -Roger Lowenstein, author of Buffett: The Making of an American Capitalist
"Oh to be in Omaha come the first weekend of May! This smart and engaging book gives you 44 expert opinions as to why you simply need to get there." -Carol Loomis, retired Senior Editor-at-Large, Fortune Magazine
Article by Lawrence Cunningham, Concurring Opinions