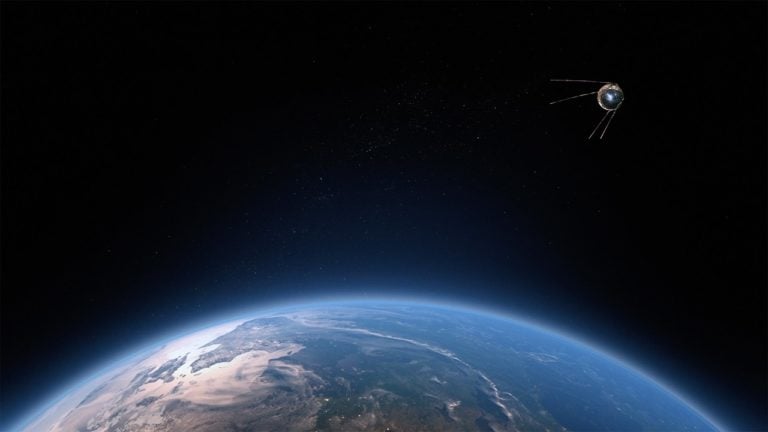 The United Arab Emirates continues to push forward its goal of a mission to Mars by 2021. KhalifaSat is the first satellite that was developed and built entirely in the UAE, and it's been sent to South Korea for final testing ahead of its launch later this year. Dubai is also working on Mars Science City, which is meant to be a prototype of the UAE's future Mars colony, but this week the UAE took another step toward the Red Planet.
Emirates SkyCargo flew KhalifaSat into South Korea's Incheon International Airport on a chartered Boeing 777 aircraft. Multiple media outlets in the Middle East report that in South Korea, the satellite will be put through the final tests that are necessary before it is launched later this year.
KhalifaSat is a very delicate piece of technology, so SkyCargo teams worked with experts from the Mohammed Bin Rashid Space Centre to ensure that it arrives there safely. According to Heavy Lift, crews transported it from the space center's manufacturing facility, which is located in Dubai, to Dubai World Central Airport. The satellite was hauled to the airport on a special Emirates SkyCargo-branded truck that was monitored remotely. KhalifaSat even received a police escort for the road trip.
Gator Financial Partners 1H2022 Performance Update
Gator Financial Partners letter to investors for the first half of the year ended June 30, 2022. Q2 2022 hedge fund letters, conferences and more Dear Gator Financial Partners:  We are pleased to provide you with Gator Financial Partners, LLC's (the "Fund" or "GFP") 1st Half 2022 investor letter. This letter reviews the Fund's 1st Read More
Gulf Today reports that the Emirates SkyCargo and MBRSC teams started planning the satellite's trip in November, setting out each of the steps on the path from the facility to the airport. The teams even completed several test runs to practice loading the satellite onto the truck. After KhalifaSat launches later this year, it will beam back images of Earth which can be used for various applications.
The project began in 2013 with a goal of designing and building the first satellite in the UAE, and it's far from the only space-centric project going on in the country right now. CNN reports that the UAE launched a seed fund this month to pay for more projects pertaining to humans living in space. The US$545,000 fund will pay for researchers who have their minds on the stars above.
The MBRSC announced its Space Settlement Challenge, saying that it's searching for "brilliant minds" who want to develop new ways to live and work in space. The space center states that it is looking for "innovative high-risk, high-reward projects that would be difficult to fund otherwise." The organization is seeking engineers, social scientists, and even artists and designers to look at every aspect of life in outer space.
Updated on