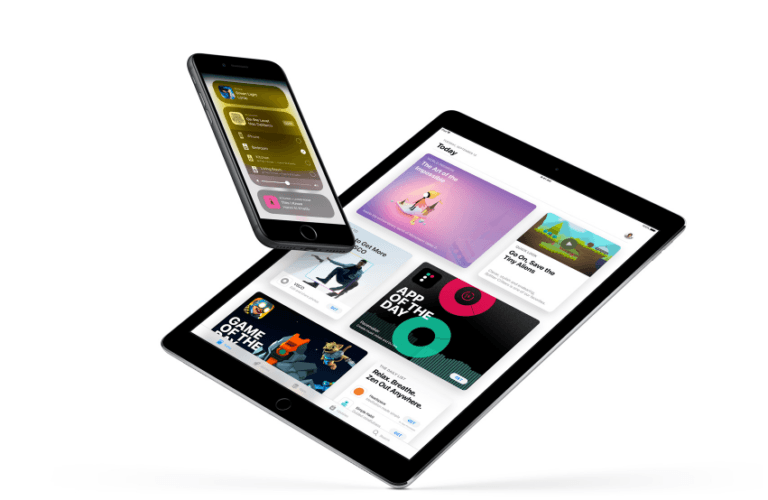 The iOS 11.3 release news first appeared at Piunikaweb.
iOS 11.3 is going to be a major update, as highlighted by Apple's preview of the build, with promised features like ARKit 1.5, Health records, new Animojis, and new battery feature. So far, the company has officially only said the update will arrive this Spring (which lasts from March to June). However, now we have more precise information about the OS' release.
iOS 11.3 is coming next week
Yes, that's correct. The confirmation came form audio-electronics manufacturer Shure while reverting back to a complainant on Twitter.
Exclusive: Voss Value Launches New Long Only Special Situations Fund
Since its inception in January 2012, the long book of the Voss Value Fund, Voss Capital's flagship offering, has substantially outperformed the market. The long/short equity fund has turned every $1 invested into an estimated $13.37. Over the same time frame, every $1 invested in the S&P 500 has become $3.66. Q1 2021 hedge fund Read More
Fortunately, iOS 11.3, due out next week, resolves it
Here's the complete tweet in question:
https://twitter.com/shure/status/967132989393129472
So next week, which itself is a fusion of the passing days of February and the dawn of March, the update could be pushed out anytime.
Oh, and yes, MV88 users who are facing video-recording issues will be relieved to hear that the problem will be resolved with iOS 11.3, as Shure confirmed the issue is at Apple's end.
Here's the issue in question:
My MV88 just randomly stops working after 30 seconds to a minute when recording video. The light stays on but there's no sound in the video
Merrily, the wait for iOS 11.3 won't last long, as it's coming next week. Wish you a happy and bug-free upgrading.
What we predicted: (If there will be any beta 4 of iOS 11.3)
The launch of Apple's new update to their operating system is hotly anticipated, and many users and developers around the world are checking out the beta. What can we expect from the iOS 11.3 Beta 4?
With the launch of iOS 11.3 beta 1, we got our first glimpse of what was to come in the upcoming release of Apple's new build for their incredibly popular operating system. With the release of iOS 11.3 beta 2, we saw the exciting battery health feature implemented, giving users a much-needed fix for the slowing of older iPhones. With Apple on the receiving end of some incredibly negative criticism, the release of this new feature should address a lot of the concerns of a user base that is incredibly disenchanted with their favorite smartphone manufacturer.
The releases of each patch are coming slower with this build, so it's possible that iOS 11.3 beta 4 is still a little ways out. But what can we expect from this update? Long story short, we should expect more of the same: tweaks and bug fixes.
As mentioned above, Apple has quite a lot riding on the release of their new update. Expect iOS 11.3 beta 4 to be a refinement rather than the introduction of new features. The biggest change with the iOS 11.3 betas came with beta 2. Since then, we've mostly seen a correction of bugs and stability patches in order to make sure this update rolls out without a hitch.
As far as actual features we'll see upon the full release, there's a lot being packed into iOS 11.3. The iOS 11.3 beta 4 will likely feature further refinements of the Battery Health system, ensuring the ability for users to turn off iPhone throttling is as polished as possible before release. After news broke that the company was slowing down older iPhones, many people were upset due to the lack of transparency regarding the issue. Apple seems to be working to remedy the issue, but whether it's due to regret or a panic regarding their image is currently unclear. After the massive public backlash regarding their practices, the company slashed the prices on battery replacements from $79 to $29. For those who don't want to shell out for a new battery (a solution that will completely fix the throttling issue), Apple is implementing the ability to turn off the throttling with the understanding that the iPhone may start to crash as the battery continues to age.
While the battery health feature is the most important feature that will continue to be refined in iOS 11.3 beta 4 and subsequent builds, there are several other additions to the operating system coming with this update as well that round out an already impressive update. New Animojis including the lion, bear, dragon, and skull bring the total number of these fun features to 16. For developers making use of the ARKit functionality, there is now the capability to project objects onto vertical surfaces. As of iOS 11.3 beta 4, the ARKit is able to recognize signs and posters, which may have implications in expanding the user experience in a variety of locales, such as an interactive tour at a museum.
Another major addition that will continue to be tweaked with iOS 11.3 beta 4 is the ability to read iMessagesacross multiple Apple platforms. Being able to respond to messages while on your Mac is going to be a welcome addition that further connects the Apple ecosystem.
As far as when we'll see the iOS 11.3 beta 4 release, you should expect it in the next week or two. Apple is taking a little more time with the betas this time around, it seems, but we should have our hands on the latest build sooner rather than later. While tweaks and bug fixes may not be super exciting, it's refreshing to know that each build will be more stable than the last for an iOS 11.3 final release that further improves the user experience.