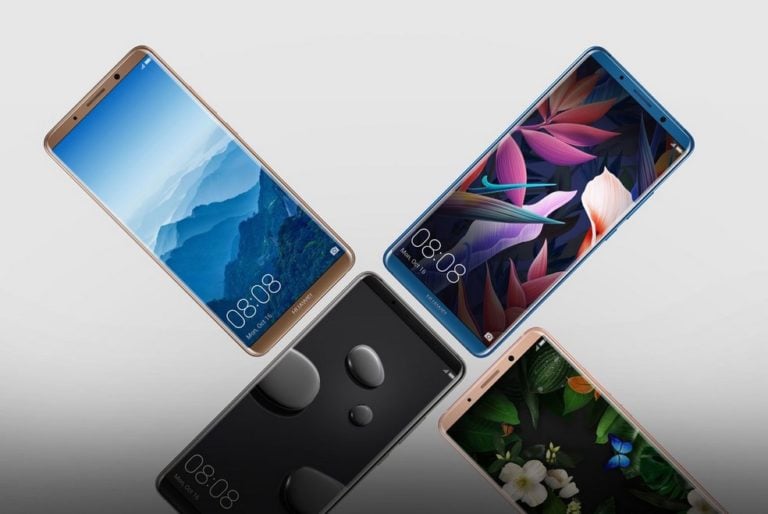 A recent post to Facebook suggests that Huawei fake reviews regarding the Mate 10 Pro are being solicited by the smartphone company.
These Huawei fake reviews are reportedly being solicited in exchange for a chance to test the upcoming Mate 10 Pro smartphone. The phone is currently listed on Best Buy's website in the United States and accepting preorders, meaning anyone interested in the phone can already shell out in order to ensure they get their phone with immediate delivery when it launches.
However, 9to5Google has pointed out that the Mate 10 Pro is filled with 100 5 star ratings, suggesting that there may be Huawei fake reviews in the works.
Hedge Fund Launches Jump Despite Equity Market Declines
Last year was a bumper year for hedge fund launches. According to a Hedge Fund Research report released towards the end of March, 614 new funds hit the market in 2021. That was the highest number of launches since 2017, when a record 735 new hedge funds were rolled out to investors. What's interesting about Read More
This occurrence is suspicious by default, but is seemingly confirmed by screenshots 9to5Google obtained from a private Facebook group with nearly 60000 members, where the company asked users to post Huawei fake reviews in order to promote the upcoming phone. This is a rather shady process by the company in order to promote US sales, which have suffered as the company struggles to gain traction in western markets.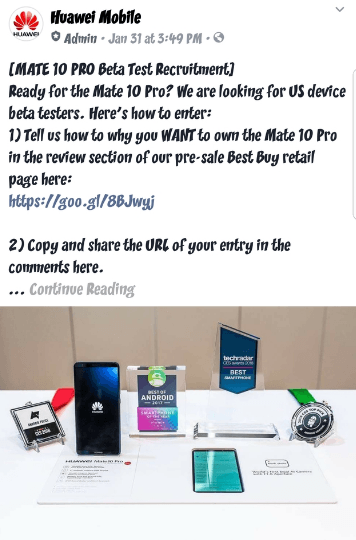 The Huawei fake reviews Facebook post suggests that users post on the Mate 10 Pro page stating why they want to own the phone, and then copy that text to the Best Buy website. When fans link the URL review of the Huawei fake reviews to the Facebook post, they're apparently entered in a drawing to be one of the few users that will be able to beta test the upcoming phone. While stating why they want the phone may not be literally false, the reviews were solicited in exchange for a raffle which brings the legitimacy into question.
Shortly after the preorder page went live on Best Buy, the page was flooded with 1-star reviews – likely posted by trolls or those who prefer phones from smartphone competitors. The company seemed to hope to flood out these negative postings, and they apparently succeeded by pushing out the 1-star ratings with a series of Huawei fake reviews with the promise of a chance to get their hands on an early version of the Mate 10 Pro. Reviews praised the hardware of a phone that has yet to release, putting down competitors like Samsung and suggesting the obvious superiority of the Huawei device.
While many companies come up with unique marketing tactics, these alleged Huawei fake reviews seem like a rather shady tactic that obscures the real public opinion of the upcoming device. As mentioned above, Huawei hasn't seen nearly as much success worldwide as they have in their home country of China. While the company is a major player in Asia, they've struggled to capture the attention of a western market that is currently enamored with the likes of Apple, Samsung, and Google flagships. While it may be understandable that Huawei is anxious regarding a potential struggle of the Mate 10 Pro worldwide, trying to influence smartphone users by posting Huawei fake reviews is probably not the best way to go about things. Huawei phones are generally impressive, and it's unfortunate that they haven't caught on in a major way in the United States, but these questionable tactics may not win them any fans should news of the practice spread.
Updated on