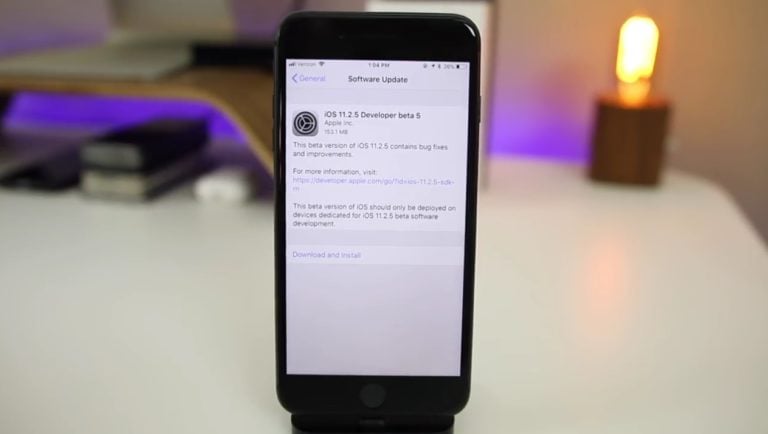 While there's not currently a jailbreak available for any update beyond iOS 11.1.x, it's currently still possible to downgrade iOS 11.2.6 to iOS 11.2.5 on your compatible iPhone, iPad, or iPod touch.
While Apple jumped multiple releases in order to launch a comprehensive fix with iOS 11.2.5, they've had to roll out an emergency update to fix a critical security issue with iOS devices. An issue in messaging apps that caused devices to crash when sent a specific character from the Indian Telugu language has since been addressed, but for one reason or another, some people may want to downgrade iOS 11.2.6 to the previous release.
Fortunately, there's a way to downgrade iOS 11.2.6 to 11.2.5, but it likely will be an option only for a limited time, as Apple stops signing their builds pretty soon after a new release which will make it impossible to roll your phone back – which is also the reason why it's not possible to bring your current update back to iOS 11.1.x to take advantage of the Electra jailbreak.
Corsair highlights SPAC FG New America ahead of OppFi merger
Corsair Capital highlighted its investment in a special purpose acquisition company in its first-quarter letter to investors. The Corsair team highlighted FG New America Acquisition Corp, emphasizing that the SPAC presents an exciting opportunity after its agreement to merge with OppFi, a leading fintech platform powered by artificial intelligence. Q1 2021 hedge fund letters, conferences Read More
Keep in mind before starting the process to downgrade iOS 11.2.6 that complete backups made with iTunes or iCloud on the iOS 11.2.6 update won't be restorable on iSO 11.2.5, as cloud backups aren't backward-compatible. Make sure you have a way to ensure your data remains safe, and then proceed with the steps below to downgrade iOS 11.2.6.
Download iOS 11.2.5 for your respective device from this link. This site is generally well respected, but keep in mind that the iOS 11.2.5 update is no longer available from Apple themselves, so to downgrade iOS 11.2.6 you'll need to download the patch from a third party device
Disable "Find My iPhone" on your device by navigating to Settings > iCloud > Find My iPhone
Launch iTunes on your Mac or PC and put your device into Recovery Mode by following the advice for your respective device on this Apple Support article
Hold down the Option key on the Mac keyboard (Shift on a Windows PC) and click on the "Restore iPhone" button. Once you're prompted, select the iOS 11.2.5 IPSW file you downloaded from the first step.
At this point, iTunes will go through a restore process that will allow you to downgrade iOS 11.2.6 to 11.2.5. Unfortunately, it's not possible to go back further than that, so those of us who made the jump to the latest operating system build will have to wait for an eventual 11.2.x jailbreak to fully unlock our phones. CoolStar, the developer behind the popular iOS 11.1.x Electra jailbreak, may not be developing for iOS 11.2 due to some drama regarding his recent update, but he has confirmed that the technology from his jailbreak should be applicable to the latest operating system. We'll just have to wait and see how the enterprising developer community brings about a new way to unlock iOS devices on modern operating builds.