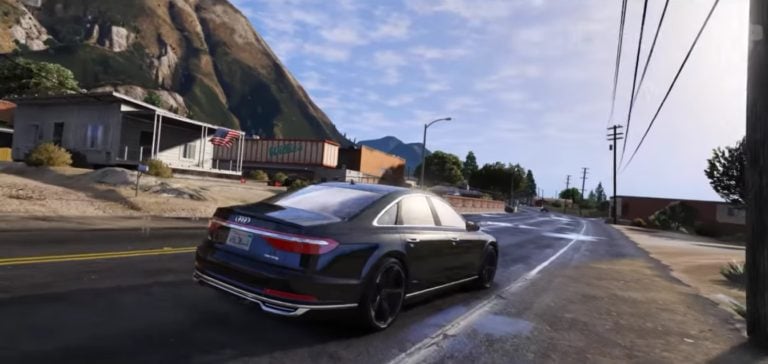 Although Rockstar hasn't officially announced it, there are a decent amount of GTA 6 game rumors and predictions floating around the web that give us a sense of what we might be able to expect from the upcoming title.
We likely won't see an official confirmation of the development of the game until after Red Dead Redemption 2 releases on October 26, 2018, but the GTA 6 game rumors are continuing to flow in despite the fact that we likely won't see a release until 2020 or later.
In addition to the GTA 6 rumors, we have gotten some word from the company with vague ideas that suggest the game is in process but that they might not know where they're going with it.
Exclusive: Voss Value Launches New Long Only Special Situations Fund
Since its inception in January 2012, the long book of the Voss Value Fund, Voss Capital's flagship offering, has substantially outperformed the market. The long/short equity fund has turned every $1 invested into an estimated $13.37. Over the same time frame, every $1 invested in the S&P 500 has become $3.66. Q1 2021 hedge fund Read More
Rockstar North's former president, Leslie Benzies, said in an interview that "We don't know what GTA 6 will be, but we've got some ideas…We've got about 45 years' worth of ideas we want to do. We'll pick the right ones. It comes from the idea first. Where it is going to be set is the first question. That then defines the missions: you're doing different things in LA than in New York or Miami. The map and story get worked up together, and the story is a basic flow of how it works out so you can layer the mission in."
This interview was quite a while ago and is so far one of the only indications we've gotten from the company, but there's no doubt that the development is quite far along at this point despite the lack of any official statement confirming or denying these GTA 6 game rumors. GTA 5 was created by over 1000 developers across the world, so it's reasonable to expect that a similar team is working to create GTA 6. Although the team is large, the GTA 6 game rumors suggest that the title will be the biggest we've seen from the company yet – perhaps spanning the entirety of the United States. As such, while the development may be in full swing, we likely won't see whether these GTA 6 game rumors are correct for at least a few years. We expect a release date sometime around Fall 2020, but that's just an educated guess based on past releases and the upcoming launch of Red Dead Redemption 2.
As far as what we can actually expect from the game, as mentioned above, the most credible GTA 6 game rumors point to a setting spanning the entirety of the United States. Each GTA game has gotten successively bigger, and it's clear that Rockstar's ambitions aren't slowing down. GTA 5 has been the most successful GTA game by far, and that's largely due to their GTA Online service that continues to make a huge amount of money for the company years after the initial release. There's no doubt that the release of GTA 6 will usher in another online format, and if the GTA 6 rumors about a setting spanning the entirety of the country are to be believed, it could be an online experience like nothing we've ever seen. Through microtransactions of Shark Cards, GTA 5 continues to be immensely profitable, and there's no question that the company hopes to improve upon the formula while reaping those same rewards.
There have also been a number of rumors around the web that suggest we may see a storyline with some futuristic elements, such as teleportation. That seems more in line with Saints Row, however, so we're not exactly sure whether these particular GTA 6 game rumors are reliable. Outside of the recent Doomsday update to GTA Online that added flying cars and orbital lasers, GTA has generally stuck to a pretty realistic environment, and that has worked well for them. While the Doomsday update is a sillier and more significant departure from what Rockstar normally does, we somehow doubt that the next game in its entirety will include heavy sci-fi elements.
Another one of the GTA 6 game rumors that is particularly prevalent is the idea of a London setting. Rockstar co-founder Dan Houser said in an interview in September 2013 with Polygon that "At the moment, it feels like GTA's DNA is contemporary-ish, American-ish, English-speaking-ish, because that's what it has been…but that doesn't necessarily limit it to those, that's just what we've done so far."
However, Houser stated to the Guardian that London wasn't a possibility in the same month. It's been quite a long time from 2013, so there's a possibility that these GTA 6 game rumors regarding a London setting are true, but if Houser is to be believed, the entirety of America is more realistic than an environment in England.
At the end of the day, these GTA 6 game rumors are still unconfirmed, and we likely won't see any information regarding the upcoming release until later this year. We're nearly positive that the game development is well underway, however, so we should expect big things from Rockstar in the coming years.