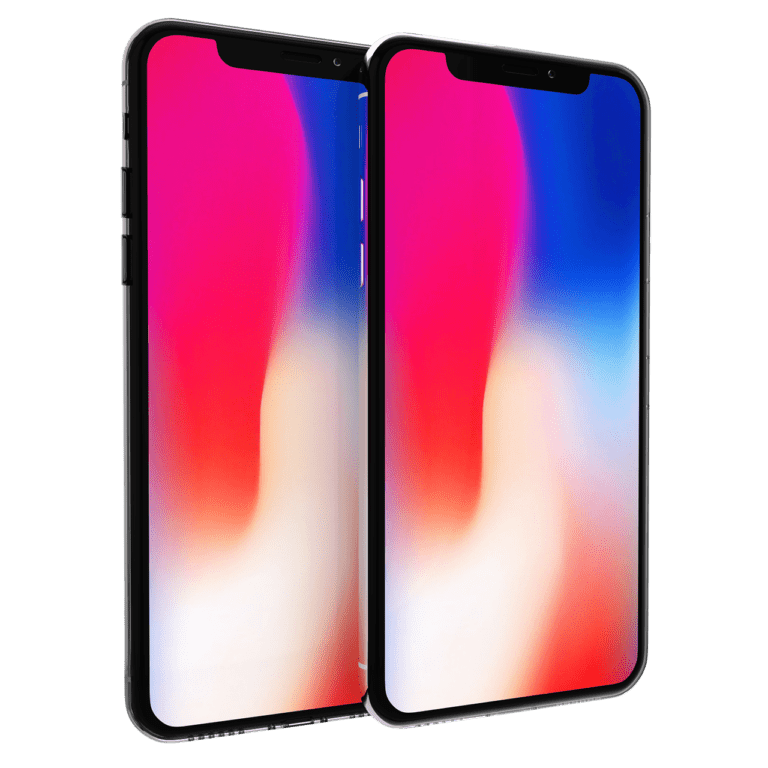 Google and other Android vendors like to mock Apple's 'courageous' decisions. For instance, Google was among the first to publicly make fun of the iPhone 7 that had ditched the 3.5mm headphone jack. A year later, the search engine giant removed the feature from its own Pixel 2 and Pixel 2 XL. When Apple launched the iPhone X with a notch, Android vendors found one way or another to mock the cutout. A new report suggests Google might 'embrace' the notch later this year with the launch of Pixel 3.
Android doesn't currently support the notch, but many OEMs have launched phones with a top cutout to mimic the iPhone X design. Since the search engine giant makes its own smartphones, new Android versions offer clues regarding what the company has in store for the future smartphones. Mark Gurman of Bloomberg reports that the Android Pistachio Ice Cream will bring support for an iPhone X-like notch to Android.
It's no guarantee that the Pixel 3 would feature a notch, but there is a strong possibility. Before launching Pixel 2 XL with an 18:9 aspect ratio, Google had asked developers to "take advantage of the larger aspect ratio" on other Android flagships, reports PCWorld. The company had introduced Google Now on Tap with Android Marshmallow before bringing Google Assistant. Android P will be rolled out with the Pixel 3.
Exclusive: Voss Value Launches New Long Only Special Situations Fund
Since its inception in January 2012, the long book of the Voss Value Fund, Voss Capital's flagship offering, has substantially outperformed the market. The long/short equity fund has turned every $1 invested into an estimated $13.37. Over the same time frame, every $1 invested in the S&P 500 has become $3.66. Q1 2021 hedge fund Read More
If Google is indeed adding native support for the notch with Android P, it could open the door to features like 3D facial recognition system on the Pixel 3. Mark Gurman says Google expects the iPhone X-like notch, which was criticized by many, to become more popular. Essential Phone also has a similar notch for the camera. Chinese smartphone vendor Huawei is also said to be working on a similar design, reports Bloomberg.
Sources told Gurman that Google's objective with Android P is to persuade iPhone users to switch to Android by improving the user experience. Android controls nearly 80% of the world's smartphone market, but its dominance is limited to the low- and mid-range segments. Apple dominates the premium segment where users can afford to spend more on devices, apps, and services. Android P could allow more vendors to launch Android phones with the notch.
The Android P update will also bring support for foldable displays and multiple screens. Samsung has been working on a foldable phone for years, but the company is facing difficulties with the user interface. A foldable device would require a different interface, and Android P could help solve Samsung's problems.
The update will more tightly integrate Google Assistant with apps. The search engine giant is also considering integrating the search bar on the home screen with the Google Assistant. While Google is working to redesign the interface with Android P, Apple will focus on system improvements for performance and reliability with this year's iOS 12. It means Apple will delay the release of any major new features until 2019.
Though Google has a tendency to mock Apple, it hasn't shied away from copying the Cupertino giant. A report from Droid Life suggested that Google would release three new smartphones in 2018. They are code-named blueline, albacore, and crosshatch. Two of them will be premium smartphones while the third one will be a super-expensive variant, says Droid Life. The best features will be exclusive to the most expensive model.
If it happens, Google's 2018 smartphone lineup will look like Apple's 2017 line which consisted of two premium smartphones – iPhone 8 and 8 Plus – and an expensive iPhone X with the most innovative features. The Google Pixel 3 will likely be unveiled in October this year. The original Pixel was launched on October 4th, 2016 and the second-generation Pixel phones arrived on October 4th, 2017.
We expect the Google Pixel 3 to sport wireless charging. Last year's Pixel 2 and Pixel 2 XL offered fast charging, but lacked wireless charging support. Even Apple has added wireless charging to the iPhone 8, 8 Plus, and iPhone X. Samsung and other Android vendors have been offering the feature for years. The Pixel 3 is also expected to have water-resistance with an IP68 rating. The original Pixel lacked water-resistance and last year's Pixel 2 had an IP67 rating for water- and dust-resistance.
Building support for the notch indicates that Google's upcoming flagship smartphones could have a fully bezel-less design. You don't expect a phone with thick bezels to have a notch. There is no purpose in it, and it would look weird. The bezel-less display has become a standard on premium smartphones. We can expect the Pixel 3 to have a bezel-less OLED display. Last year's Pixel 2 and Pixel 2 XL had thicker bezels compared to most other flagship phones in the same price range.