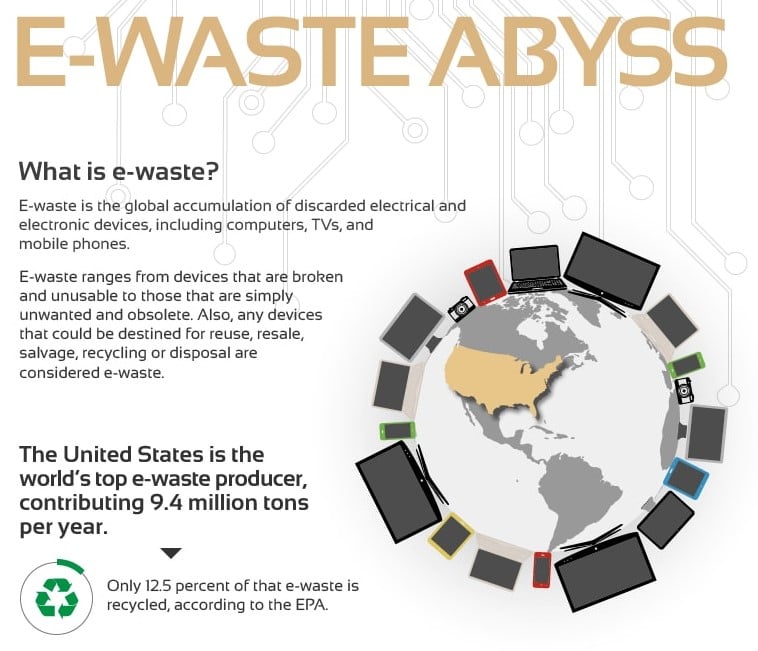 Every year, roughly $55 billion in valuable materials gets thrown out in the garbage when people discard old or unwanted electronic devices. The United States alone produces nearly ten million tons of electronics and only a very small percentage of those are actually getting recycled.
Check out our H2 hedge fund letters here.
What exactly is e-waste?  The folks at Ryerson created an infographic to educate the public on how to be more responsible when discarding their electronic devices.
Top value fund managers are ready for the small cap bear market to be done
During the bull market, small caps haven't been performing well, but some believe that could be about to change. Breach Inlet Founder and Portfolio Manager Chris Colvin and Gradient Investments President Michael Binger both expect small caps to take off. Q1 2020 hedge fund letters, conferences and more However, not everyone is convinced. BTIG strategist Read More
The United States is the world's top e-waste producer contributing to 9.4 million tons of e-waste per year. Only 12.5% of that e-waste is actually recycled according to the Environmental Protection Agency.
E-waste ranges from devices that are broken and unusable to those that are simply unwanted and obsolete. Many of these devices that are being thrown away could be destined for reuse, resale, salvage, recycling or disposal but are thrown away as e-waste. This problem is growing more and more each year with people investing in more electronics from their homes and becoming a global issue that needs addressing.
At least $55 billion worth of valuable materials like gold, silver, copper and palladium could be recovered from old electronics each year if e-waste recycling became more efficient.  The United States alone is sending nearly 42 million metric tons of e-waste to developing countries for storage.

What's even more staggering is if you look at the amount of valuable materials being thrown away in these electronic devices.  In 100,000 thrown away phones you have 5.3 pounds of gold (worth $111,627), 55 pounds of silver (worth $14,960) and 1,984 pounds of copper (valued at $6,365).  Inside 100,000 discarded television sets you have 350,000 pounds of plastic, 28,000 pounds of steel and 30 pounds of gold.  Combined the value of those materials are worth close to $1 million dollars.
Most of this discarded e-waste is being shipped overseas to hazardous scrapyards and landfills around the world.  Only a small portion of the e-waste is being currently sent to certified recyclers in the U.S. There is hope that once more people become aware of this issue of the problems that it's creating, that more people will move to recycle these electronic products instead of simply disposing of them in the trash.
To learn more about the potential harms of e-waste, check out the infographic below.