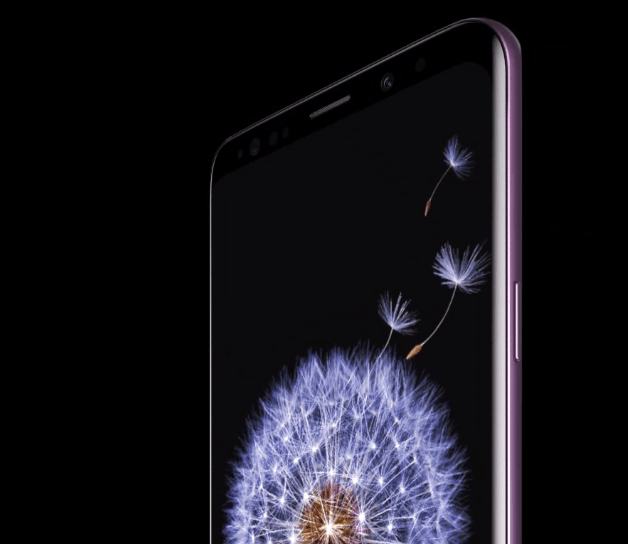 The Galaxy S9 is out, and it will undoubtedly be the top-selling premium Android smartphone of 2018. The new Galaxy phones will be competing in a crowded market. Though Samsung's biggest rival is Apple, the Galaxy S9 will also have to compete against other flagship Android phones. Most notable of them is the Google Pixel 2. The Pixel phones haven't sold in huge volumes, but they have created a loyal fan base in a short span of time. How does the Galaxy S9 stack up against the Google Pixel 2? Let's find out.
There are a number of similarities between the Google Pixel 2 and Galaxy S9. For instance, both the handsets have stereo speakers to enhance the audio experience. Both of them have an Always-on display. Both the handsets have a rear-mounted fingerprint sensor and both are Android-based. But that's about it. There are a lot of differences between the two.
Galaxy S9 vs Google Pixel 2: Design
Though the Galaxy S9 has the same old design as the Galaxy S8, it looks gorgeous from every angle. Its metal and glass body with a curved screen makes it one of the most well-designed smartphones out there. The Pixel 2 has a dual-tone aluminum and glass body that is nothing to brag about. Google's flagship smartphone has thick bezels at the top and bottom, giving it a screen-to-body ratio of around 68%. The Galaxy S9 has an impressive screen-to-body ratio of 83.5%, thanks to its bezel-less design.
David Einhorn At The 2021 Sohn Investment Conference: Buy These Copper Plays
There's a gold rush coming as electric vehicle manufacturers fight for market share, proclaimed David Einhorn at this year's 2021 Sohn Investment Conference. Check out our coverage of the 2021 Sohn Investment Conference here. Q1 2021 hedge fund letters, conferences and more SORRY! This content is exclusively for paying members. SIGN UP HERE If you Read More
Google has removed the 3.5mm headphone jack from its device. The Pixel 2 also lacks a microSD card slot for memory expansion. The Galaxy S9 has both the features. The Pixel 2 measures 145.7 x 69.7 x 7.8mm and weighs just 143g. The S9 is slightly larger, thicker, and heavier at 147.7 x 68.7 x 8.5mm and 163g.
Galaxy S9 vs Google Pixel 2: Display
Samsung is the world leader in OLED technology, and its expertise has been put to good use in the Galaxy S9. The latest flagship's display is 15% brighter than the Galaxy S8, which already had an incredibly wonderful display. The Google Pixel 2 also uses an OLED panel, which is made by LG Display. But it's nowhere as good as the Galaxy S9 in terms of brightness, color accuracy, and resolution.
The Galaxy S9 sports a 5.8-inch Super AMOLED Infinity display that is curved on the sides. It has a Quad HD+ resolution of 2960 x 1440 pixels and an aspect ratio of 18.5:9. The Pixel 2, on the other hand, comes with a 5-inch OLED screen and a 1920 x 1080 pixels resolution. Google's flagship retains the traditional aspect ratio of 16:9. It lacks a bezel-less display, giving a clear edge to the Galaxy S9.
Hardware specifications
The Pixel 2 has been around for quite a while. It is powered by last year's Snapdragon 835 chipset with a clock speed of 2.35Ghz. The Snapdragon 835 was found inside most of the premium Android smartphones launched in 2017. The Pixel 2 comes with 4GB RAM and 64GB or 128GB of internal storage. The phone doesn't support a microSD card slot and lacks the audio jack.
Google has included a decent 2700mAh battery inside the Pixel 2, which is enough to last a full day of normal usage. Unfortunately, it lacks the wireless charging technology. Other features include a USB Type-C port and a rear-mounted fingerprint sensor. Google offers some additional perks such as unlimited cloud storage for photos and videos and Google Lens.
The Galaxy S9 is powered by the latest and greatest Snapdragon 845 or Exynos 9810 chipsets depending on the region. Samsung is going to sell the Snapdragon variant in the US. You can expect the Galaxy S9 to be far more powerful than the Pixel 2 because the Snapdragon 845 is 30% faster than the Snapdragon 835. The S9 packs 4GB RAM, and is available in 64GB, 128GB, and 256GB storage options.
On top of that, Samsung has included a microSD card slot in the Galaxy S9 to let you expand the memory by up to 400GB. It retains the 3.5mm headphone jack, and comes with dual stereo speakers tuned by AKG. The Galaxy S9 packs a 3,000mAh battery with fast charging and wireless charging support.
For security, the Pixel 2 has a fingerprint sensor on the back. The Galaxy S9 comes with a rear fingerprint reader, an iris scanner, and facial recognition. Samsung has tried to step up security with a new Intelligent Scan feature. It combines data from both the facial recognition and iris scanner to recognize the user more accurately. Intelligent Scan makes it more difficult for people to fool the device.
Galaxy S9 vs Google Pixel 2: Camera capabilities
This is where the Google Pixel 2 could give Samsung's Galaxy S9 flagship a tough fight. According to DxOMark, the Pixel 2 has the world's best smartphone camera. It performs incredibly well in low-light conditions. The Pixel 2 features a 12.2-megapixel dual pixel camera with LED flash, an f/1.8 aperture, and OIS/EIS. It has an 8-megapixel front shooter with an f/2.4 aperture. The device uses Google's machine learning and computational photography to capture better photos and videos.
The Galaxy S9 features a 12-megapixel main camera with a variable aperture of f/1.5 and f/2.4. The larger f/1.5 aperture improves the low-light photography while the f/2.4 is perfect for daylight shooting. It also has phase detection autofocus, LED flash, and optical image stabilization (OIS). The S9 has an 8-megapixel camera on the front with an f/1.7 aperture for selfies. Samsung has also added many exciting new features to the Galaxy S9 camera.
For example, the new phone is capable of recording slow-motion videos at 960 frames per second. It also has a new animated 3D emoji feature called AR Emoji that lets you create a 3D cartoon version of your expressions using the front camera and then share it with your friends. The Korean company has also integrated the S9's camera with the Bixby virtual assistant to let it translate text from one language to another in real-time.
Galaxy S9 vs Pixel 2: Software
Both the devices run Android operating system. The Pixel 2 runs the pure version of Android 8.1 Oreo. Pixel phones are among the first to receive new Android updates. The Galaxy S9 runs Android 8.0 Oreo with Samsung's custom Experience UI on top, which means it will have some bloatware. The Pixel 2 delivers a clean, smooth, and consistent software experience.
Galaxy S9 vs Google Pixel 2: Price
The Galaxy S9 has a starting price of $720 in the United States for the unlocked 64GB storage model. You can also get it with a financing option at $30 per month for 24 months. The Galaxy S9 is available in Coral Blue, Lilac Purple, Midnight Black, and Titanium Gray. It's not the most expensive smartphone out there, but it's certainly more expensive than the Google Pixel 2's $649. The Pixel 2 comes in Just Black, Clearly White, and Kinda Blue colors.
Samsung has opened reservations for the Galaxy S9, but pre-orders will go live on March 2nd. The device would hit the store shelves on March 16. The Korean company is also running a trade-in promotion where you can trade-in your older Android phone or iPhone to avail a discount of up to $350.
Conclusion
The only advantages Google Pixel 2 enjoys over the Galaxy S9 is a slightly lower price tag and pure Android experience. The Galaxy S9 camera hasn't been tested in the real world yet, but it certainly has one of the world's best smartphone cameras. The S9 is jam-packed with features that Pixel 2 lacks such as a bigger battery, a more beautiful design, a 3.5mm audio jack, wireless charging, and a more powerful processor.