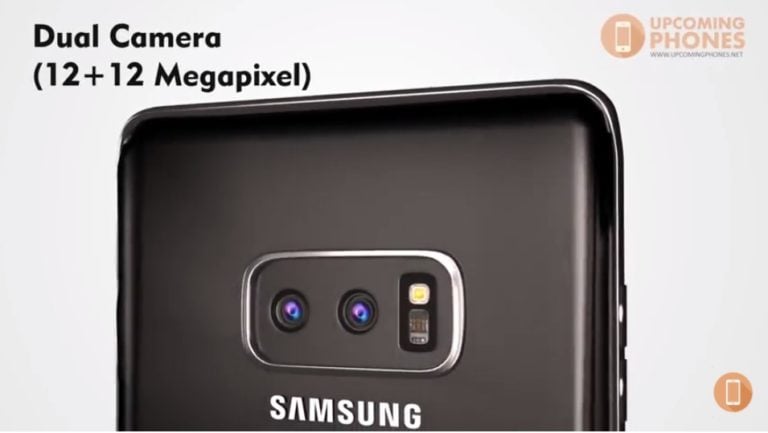 Although the Galaxy S9 has has yet to be revealed, many of the Galaxy Note 9 features expected by analysts are already beginning to seep out. In many ways, the Galaxy Note 9 is said to be the standout mobile of 2018 for Samsung, with an upgraded version of the Galaxy S series anticipated when it is released later this month, rather than a revolutionary handset. But what would we like to see included in the Note 9? Here is a rundown of many of the key features we believe could be included in this massive Samsung release.
One of the key Galaxy Note 9 features is believed to be an optical fingerprint sensor, which would be embedded beneath the display of the device. The Korean corporation has recently filed a patent for such functionality with the World Intellectual Property Organization, suggesting that it will appear in a Samsung product sooner rather than later.
Whether it will be ready for the Galaxy Note 9 remains to be seen. But what is certain is that Samsung has reserved some of its more advanced features and functionality for the Galaxy Note series in recent years.
Corsair highlights SPAC FG New America ahead of OppFi merger
Corsair Capital highlighted its investment in a special purpose acquisition company in its first-quarter letter to investors. The Corsair team highlighted FG New America Acquisition Corp, emphasizing that the SPAC presents an exciting opportunity after its agreement to merge with OppFi, a leading fintech platform powered by artificial intelligence. Q1 2021 hedge fund letters, conferences Read More
Sketches included in leaked documentation indicate that this new feature in the Galaxy Note 9 will also deliver a scanner incorporated within the bottom portion of the screen, which vibrates when it fails to authenticate a user. This sophisticated system will help Samsung beef up security in the Galaxy Note series, and help the phablet respond to the iPhone X, with its Face ID functionality.
Samsung had previously intended to include an optical fingerprint sensor in the imminent Galaxy S9 and and Galaxy S9 Plus releases. But logistical problems and manufacturing deadlines ultimately meant this was impossible, and the Galaxy S9 will instead feature a rear-facing scanner, according to sources close to the Samsung supply chain. This does suggest that one of the key Galaxy Note 9 features will be this embedded fingerprint scanner, and it will be interesting to see if Apple responds with something similar in is 2018 iPhone release.
It would also be beneficial to the phablet if the Galaxy Note 9 features a superior sound system to its predecessor. The single speaker of the Galaxy Note 8 was rather unimpressive, and it can be hoped that the Galaxy Note 9 improves on this, delivering at least stereo sound.
The Bixby personal assistant could also be massively improved for the Galaxy Note 9 generation. Although Samsung has addressed the lack of AI assistance in its smartphones, it is yet to stand up to the likes of Apple's Siri and the Google Assistant. It would also be nice if Samsung relocated the Bixby button, as it could be rather unsightly placed where it is currently in concept designs.
Samsung has had the edge over Apple in battery life, but this is still one of the key Galaxy Note 9 features that could be improved. The battery life of the Galaxy Note 8 could be considered somewhat conservative, which was entirely understandable considering that the Galaxy Note 7 exploded on a regular basis, and this was traced back to its battery cell.
Hopefully, Samsung can deliver two-day battery lifecycle with the Galaxy Note 9, and yet still provide the sort of battery stability that is obviously essential in any mobile release.
Another of the key Galaxy Note 9 features that could really provide the smartphone with an advantage over its competitors would be an improved face scanning system. The fact that Samsung continues to rely on fingerprint scanning is certainly a black mark against its security provisions, with Apple having already migrated to the Face ID system.
Another problem with the Galaxy Note range is that images can still potentially fool the device and unlock it, which is obviously hardly ideal. So a souped up security system would certainly be welcomed, and it could arguably be considered essential considering Apple's efforts in this area.
Samsung could also please Galaxy Note 9 users by delivering an even slimmer bezel in the phablet than previous releases. This is becoming a defining aspect of the smartphone industry, and the concept images have certainly suggested that this will be one of the prominent Galaxy Note 9 features. We can expect a screen-dominated design for this state of the art phablet, as Samsung tends to deliver a design that improves on the recent Apple iPhone X.
Another feature that we'd love to see with the Galaxy Note 9 would be a flatscreen option. This can certainly be filed under 'extremely unlikely', as Samsung has shown a commitment to its patented curved screen technology that almost completely rules out such a flatscreen version. But not everyone is head-over-heels in love with curved screen technology, and it would be an intriguing aspect of the Galaxy Note 9 were Samsung to offer a flatscreen model.
An ambitious S Pen would also be one of the key Galaxy Note 9 features were it to come to fruition. This stylus has been linked with all manner of revolutionary ideas over the last few years, but none of these have been included in the Galaxy Note series as of yet. 2018 could be the ideal time to deliver the speaker system which has been linked with the peripheral previously, or any one of the other S Pen ideas that Samsung has patented.
Finally, the pricing of the Galaxy Note 9 will be absolutely key to its success, and it would be wonderful news if the phablet came in at a recommended retail price under $1,000. Perhaps this is particularly wishful thinking considering the way that the industry is going, but the psychological importance of this decision could not be overstated.