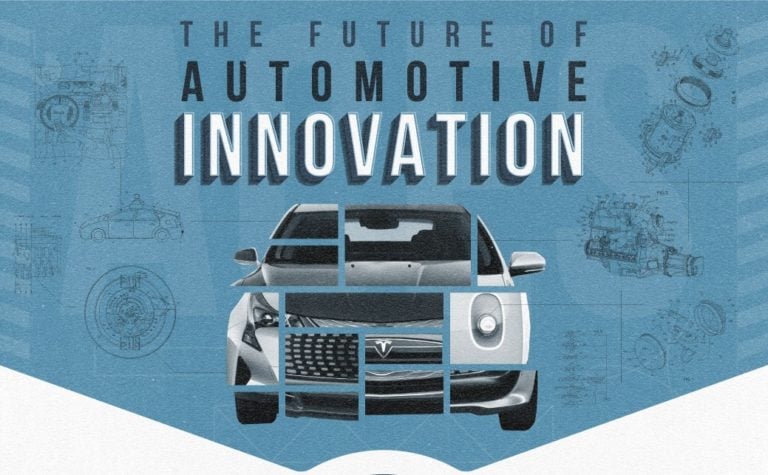 Since the invention of the internal combustion engine, there have been many incredible innovations made in the auto industry.

Manufacturers created new body styles and market segments, automatic transmissions and power steering were introduced, and safety features such as airbags made passengers much safer. Computers were even added into cars to optimize performance and provide GPS for navigation purposes.
In short, vehicles got cheaper, lighter, stronger, safer, cleaner, faster, and more luxurious.
Exodus Point Outperforms As Rates Trading Profits Jump [Exclusive]
Michael Gelband's Exodus Point launched in 2018 with $8.5 billion in assets. Expectations were high that the former Millennium Management executive would be able to take the skills he had learned at Izzy Englander's hedge fund and replicate its performance, after a decade of running its fixed income business. The fund looks to be proving Read More
But despite this, there is a strong case that the biggest innovations in the auto industry are yet to come.

A New Era of Automotive Innovation
Today's infographic comes to us from Evolve ETFs and it explains the many forces shaping the future of automotive innovation.
Unlike past periods of innovation in the industry, the coming years will be particularly interesting because many of the changes will come from outside of the traditional workings of a car.
Automation and the shared economy will change how the entire commuting model works. Meanwhile, an increased penetration of EVs will have an impact well beyond the engine, as charging infrastructure needs to be added, battery supply chains need to be created, and as legacy auto parts become obsolete.
While these transitional changes take place, the auto market is expected to jump from $3.5 trillion (2015) to $6.7 trillion (2030) in total size – and a whopping 30% of the revenue will come from new services that don't even exist today.
The ACES Framework
The future of automotive innovation will hinge on four major technologies: automation, connectivity, electric power, and the shared economy.
This can be simplified into the acronym "ACES":
A: Automation
Perhaps the most obvious and fundamental change facing the auto sector is the rise of autonomous cars.
Not only does this technology have implications on major manufacturers and suppliers to the auto sector, but giving the cars the ability to self-drive will have an impact that extends well beyond it, as well.
The passenger economy, which will come from relieving people from the driver's seat, is expected to be a $7 trillion industry alone by 2050.
C: Connected
New cars are already taking advantage of increased connectivity today, and it will soon be the norm even in lower-end vehicles. This added networking unlocks new features such as infotainment, enhanced safety features, and diagnostics and analytical tools.
E: Electric
In just seven years since its IPO, Tesla was able to leapfrog Ford in market valuation. Yet, this is still the very beginning of the EV revolution.
Many countries have announced regulations to curb gas or diesel fueled vehicles, and EVs are expected to hit 41 million global sales by 2040.
S: Shared
The shared economy is the result of technological factors, but also societal ones. However, when combined with automation, sharing presents a fundamental shift to how commuting and transportation will work in the future.
With autonomous and shared cars, current commuter inconveniences such as traffic and parking will be reduced considerably – and it'll make catching a ride to your destination far cheaper, as well.
Article by Jeff Desjardins, Visual Capitalist
Updated on