The party continues for FBN – see more details below
Lou Dobbs Tonight Marks 76 Weeks as Number One in Business News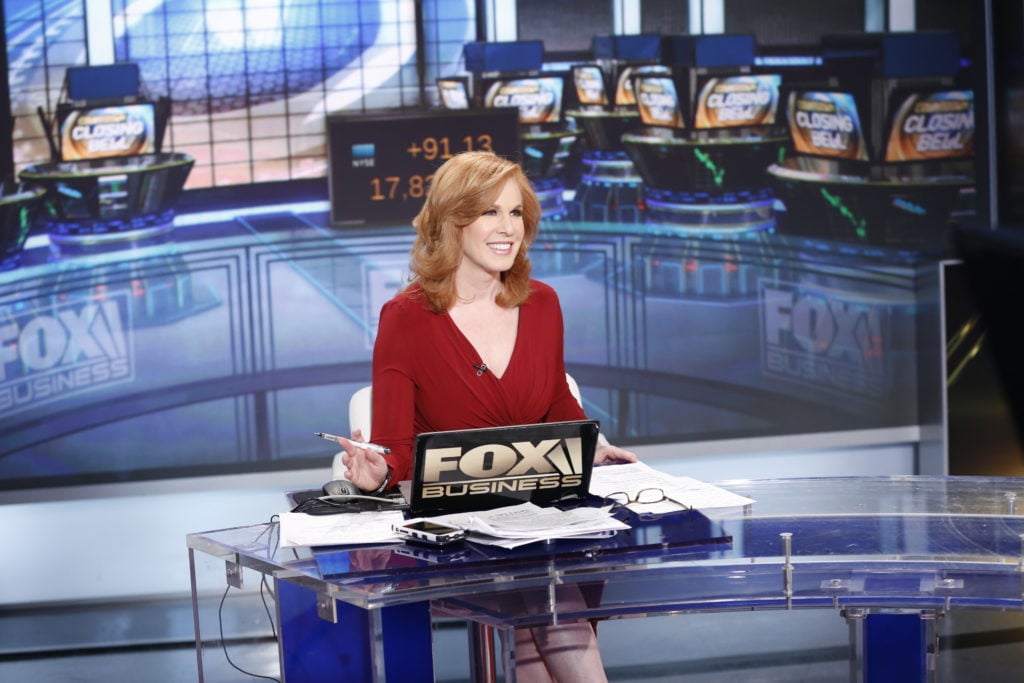 FOX Business Network (FBN) continued its dominance over CNBC, besting the network in Business Day and Total Day viewers during the historic financial news week of January 29th – February 2nd, according to Nielsen Media Research.
Surrounding the release of the January jobs report and a historic market sell-off, FBN's Business Day coverage saw a 31 percent advantage over rival CNBC with 268,000 total viewers compared to CNBC's 205,000 for the week. In Total Day, FBN was up 10 percent in total viewers (201,000) compared to CNBC's 182,000 for the week.
Marking 76 consecutive weeks as the leader in business news, Lou Dobbs Tonight (7-8p/ET) once again delivered the number one rated program in business television with 454,000 total viewers. Along with Dobbs, FBN's Varney & Co (9a-12p/ET), Countdown to the Closing Bell with Liz Claman (3-4p/ET), CAVUTO Coast to Coast (12-2p-/ET), The Intelligence Report with Trish Regan (2-3p/ET), Risk & Reward (5-6p/ET), and After the Bell (4-5p/ET) were among the top eight rated programs for the week.
Additionally, Mornings with Maria (6-9a/ET) anchored by Maria Bartiromo bested it's CNBC competition during the influential pre-market hours with 127,000 total viewers, delivering its 2nd highest rated week ever. For the 39th straight week, Risk & Reward (5-6p/ET) topped its CNBC competition with 212,000 total viewers, while Countdown to the Closing Bell with Liz Claman (3-4p/ET) delivered its highest rated week ever with 270,000 total viewers.
***Below is the data according to Nielsen Media Research
Week of January 29th – February 2nd, 2018:
Business Day
FBN: 268,000 P2+, 34,000 A25-54
CNBC: 205,000 P2+; 37,000 A25-54
Total Day
FBN: 201,00 P2+; 28,000 A25-54
CNBC: 182,000 P2+; 53,000 A25-54
Ratings for the top eight business programs:
Total Viewers: Lou Dobbs Tonight (454,000), Varney & Co (315,000), Countdown to the Closing Bell with Liz Claman (270,000), CAVUTO Coast to Coast (249,000), Squawk on the Street (236,000), The Intelligence Report with Trish Regan (227,000), Risk & Reward (212,000), After the Bell (211,000)