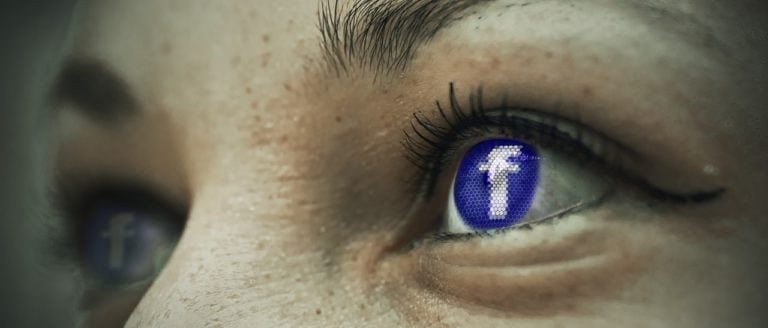 Facebook CEO Mark Zuckerberg revealed that the time spent on the platform has dropped by about 50 million hours per day. The drop is attributed to the recent changes by the company to lower viral videos on the platform.
"In total, we made changes that reduced time spent on Facebook by roughly 50 million hours every day," Zuckerberg said.
Facebook user growth drops
Facebook now boasts of reaching around 2.13 billion users per month and 1.4 billion daily active users. Breaking down the 50 million hours on a per-user basis gives a drop 0.035 hours or 2.1 minutes per user per day. Further, the recent changes to ensure well-being lead to a drop of 700,000 daily active users in the U.S. and Canada region.
This AI-Powered Emerging Hedge Fund Manager Is Blazing A New Path
Investment strategies used by hedge funds have evolved over the years, although the biggest changes have come in the use of computers to develop portfolios. Rosetta Analytics is a woman-founded and woman-led CTA that's pioneering the use of artificial intelligence and deep reinforcement learning to build and manage alternative investment strategies for institutional and private Read More
In addition, Facebook witnessed its slowest quarter-over-quarter percentage daily user growth ever. For the quarter, Facebook user growth came in at 2.24%. Before this, the worst quarter was the fourth-quarter of 2015 and the fourth-quarter of 2016, when the Facebook user growth was 3%, notes TechCrunch. However, not all is going down for Facebook. Its new initiative – Facebook Watch – a hub for high-quality videos, is growing popular among the users, media publishers and Hollywood studios.
Revenue for the company came in at $12.97 billion compared to $8.81 billion last year. Earnings per share came out to be $1.44 per share below the street estimates of $2.05. However, if Trump's one-time tax effect is excluded, profit would come around $2.21, which is more than the expectation.
Drop was necessary for Facebook
According to Zuckerberg, the drop was required to ensure the future of Facebook.
"2017 was a strong year for Facebook, but it was also a hard one," Zuckerberg said in a statement. "In 2018, we're focused on making sure Facebook isn't just fun to use, but also good for people's well-being and for society."
And, to make Facebook more relevant, the company is encouraging meaningful connections between people rather than passive consumption of content.
Facebook is continuing to bring changes to stand well on its promises. According to Zuckerberg, protecting the community is the priority over profits. Recently, the Menlo Park, California-based company announced changes in the News Feed to reduce passive browsing and viral video consumption and to focus more on news that encourages active interactions among close friends.
Is well-being the real reason for the drop?
It is largely believed that the drop in the numbers is due to the recent changes. However, another theory suggests that the drop could also be the repercussion of negative developments around the company. The social networking giant has recently been accused over misuse of the platform by foreign governments to influence the 2016 U.S. Presidential election and growing concern over violent and other inappropriate content on the site.
For now, not much seems to be going right for the social networking giant. However, we all know that an image makeover for Facebook will take some time. But, it will be interesting to see how long Facebook will be able to sacrifice its financial numbers for well-being on the platform.
If usage keeps on declining the way it has in the fourth-quarter, the social networking site would be left with no choice but to push more ads in the News Feed, charge more from the advertisers per impression or hunt for the profitable business areas to cushion long-term growth.