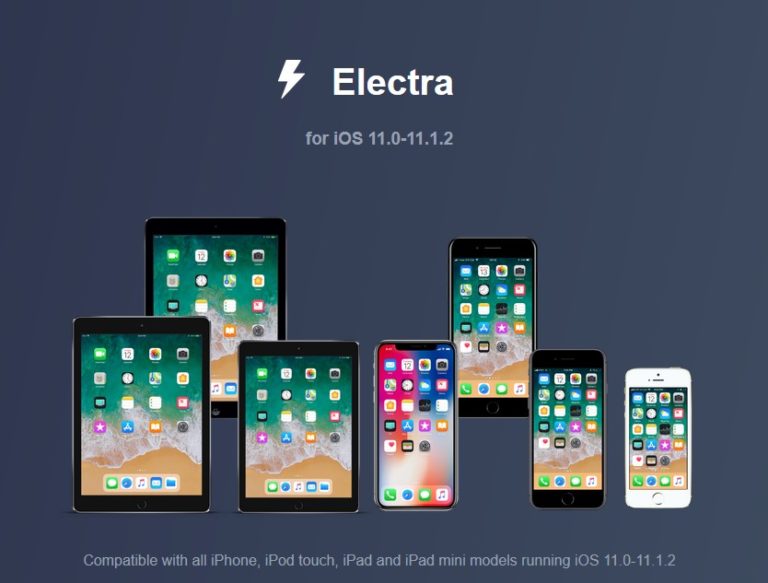 Developer CoolStar has now made the Electra iOS 11.1.2 jailbreak beta 11 available for download. While many were anticipating Cydia support, that functionality will likely come in the next version.
CoolStar made waves in the jailbreaking community over the past few weeks after he announced that he was working on his own update of Cydia for his Electra iOS 11.1.2 jailbreak. Cydia, the popular alternative launcher that had been a staple of iOS jailbreaks for quite some time, had yet to make an appearance on the most modern operating system. Saurik, the developer, had been dragging his feet a bit regarding the update of the functionality for an iOS 11.1.2 jailbreak, so CoolStar took things into his own hands and decided to update it himself for his popular Electra jailbreak.
The Electra iOS 11.1.2 jailbreak beta 11 essentially paves the way for the Cydia integration, which means that the next version will likely include the Cydia for iOS 11 that many people have been so eagerly anticipating.
Qualivian Investment Partners July 2022 Performance Update
Qualivian Investment Partners performance update for the month ended July 31, 2022. Q2 2022 hedge fund letters, conferences and more Dear Friends of the Fund, Please find our July 2022 performance report below for your review. Qualivian reached its four year track record in December 2021.  We are actively weighing investment proposals. Starting in November Read More
The Electra jailbreak, and many other jailbreaking utilities like it, had been developed by CoolStar based on an exploit discovered late last year by Ian Beer. Electra currently works on all 64-bit iOS devices, including the new iPhone X, as long as they're running a version between 11.0 and 11.1.2. While we haven't yet seen the Cydia Substrate implemented, it does already include Comex's Substitute framework which is basically an alternative to Saurik's software – making the iOS 11.1.2 jailbreak possible.
As of the current update to the Electra iOS 11.1.2 jailbreak, users have to manually install jailbreak tweaks either by using SSH or apps such as Tweak Installer. With the modified version of Cydia, however, installing an iOS 11.1.2 jailbreak should be a much more streamlined process.
Although Saurik had previously promised to release both the Cydia Installer and Cydia Substrate with iOS 11 support, it has been quite some time now with seemingly little progress. CoolStar's initiative to take the reins on the project (at least so far as the Electra iOS 11.1.2 jailbreak is concerned) has led to an easier jailbreaking process for the community at large.
The full changelog notes from the Electra website are included below:
"Add libjailbreak so command line tools, apps, etc. can talk to jailbreakd if needed (n_triangle_dev)
Use XPC instead of UDP from libjailbreak and xpcproxy (n_triangle_dev
Use TCP instead of UDP from launchd (coolstar)"
If you're interested in downloading the Electra iOS 11.1.2 jailbreak beta 11, you can do so at coolstar.org/electra/. If you'd rather wait for the increased functionality offered by Cydia, beta 12 should be coming before too long offering an easier way to move towards a fully unlocked iPhone.
Updated on