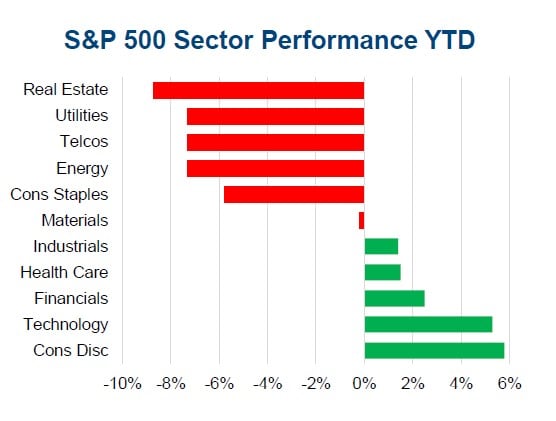 In the past three Market Ethos instalments, we covered the market correction and its most likely culprit, namely rising bond yields and inflation expectations. Turning points in the market are extremely hard to identify without the benefit of hindsight. But there is mounting evidence the very long period of benign inflation and low or lowering bond yields may be starting to finally reverse. We have discussed how higher bond yields may inevitably spell the end to the current bull market that started way back in 2009. However, that turning point still appears in the distance. Timelier though, if this change in yields and inflation is afoot, many of the strategies that worked so well over the past years and have become very popular may not be the strategies that work well in the coming quarters.
[REITs]
Check out our H2 hedge fund letters here.
[Exclusive] DG Value Underperforms In H1, Sees Growing Number Of Distressed Opportunities
Dov Gertzulin's DG Capital has had a rough start to the year. According to a copy of the firm's second-quarter investor update, which highlights the performance figures for its two main strategies, the flagship value strategy and the concentrated strategy, during the first half of 2022, both funds have underperformed their benchmarks this year. The Read More
Not lost on investors, the broader market showed how sensitive it is to rising bond yields as the S&P 500 & TSX experienced their first corrections in about two years when the ten-year treasury yield reached 2.9%. What may have been lost in all the excitement was how the pain of the correction was distributed. The more interest rate sensitive sectors were by far the hardest hit while the less interest rate sensitive sectors fared much better. This can be easily visualized in the year-to-date performance of the S&P 500 sectors. The biggest losers have been Real Estate, Utilities, Telcos, Energy and Consumer Staples. Meanwhile, many of the less interest rate sectors have still managed to hold on to some of their gains from January.
The main reason we are highlighting this divergence is we are aware that many investors have become enamoured by the interest rate sensitive equities over the past decade and for good reason. These equities provided steady dividends and in most cases the share prices gave investor decent capital appreciation to boot. During periods of market volatility they were more stable than the overall market and mitigated the downside. This has led many portfolios to be very heavily weighted to these sectors and as a result very sensitive to changes in yields or interest rates.