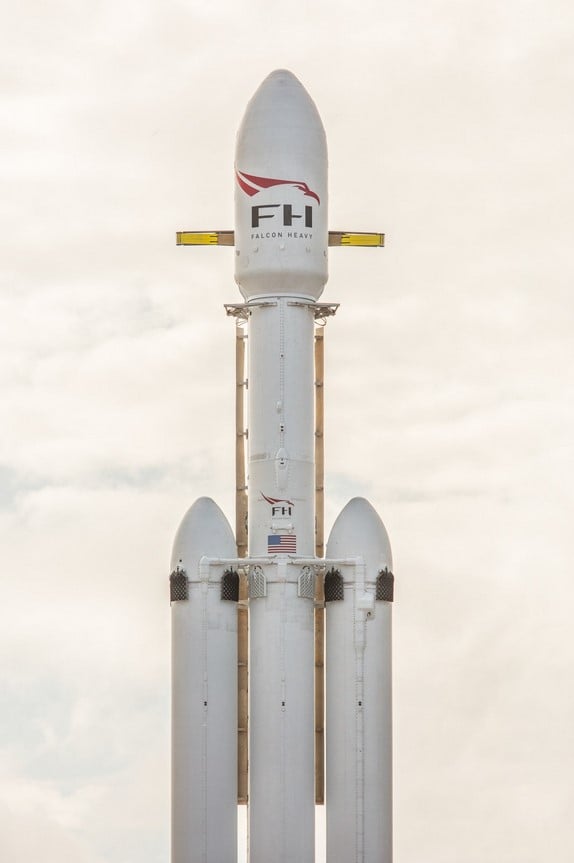 The launch of SpaceX's Falcon Heavy rocket this week has renewed discussion about China's space program. Experts in China do admit that the nation is lagging behind the U.S. when it comes to space technology, but officials aim to close the gap as quickly as possible. The Chinese government has been investing heavily with this aim, and all eyes are now on the Long March 9 rocket, which some are calling China's very own Falcon Heavy.
The South China Morning Post reports that the chief rocket designer who's working on the Long March 9 as part of China's space program thinks it can be ready within a decade. They've already begun the preliminary work that's needed, but rocket scientists are waiting for official government approval to move forward with it.
SpaceX launched its Falcon Heavy rocket on Tuesday, and many experts are calling it the most powerful rocket ever launched. The private spaceflight firm launched the Falcon Heavy from Florida's Kennedy Spaceflight Center off the same launchpad that was used by NASA for its Apollo space program. SpaceX said it spent almost $500 million on the heavy-lift rocket, which is able to carry a payload that's up to twice as large as what can be carried by its closest competitor, the Delta IV Heavy, which was developed by the United Launch Alliance.
Sohn Investment Conference 2021 Coverage: Octahedron Capital, Glenernie Capital
The following is our rough coverage of the 2021 Sohn Investment Conference, which is being held virtually and features Brad Gerstner, Bill Gurley, Octahedron's Ram Parameswaran, Glenernie's Andrew Nunneley, and Lux's Josh Wolfe. Q1 2021 hedge fund letters, conferences and more Keep checking back as we will be updating this post as the conference goes Read More
In a spectacular display of bravado and a tremendous publicity stunt, the Falcon Heavy launched CEO Elon Musk's Tesla Roadster into outer space, where it now is heading for Mars orbit, followed by the Asteroid Belt. And now China has its sights set on the stars—and catching up with SpaceX.
The most powerful rocket that's currently part of China's space program is the Long March 5, according to the SCMP. The first launch in November 2016 was successful, but the second launch less than a year later failed, which was a major setback for China's space program.
However, the Long March 9 could ultimately be a more powerful rocket than SpaceX's Falcon Heavy, and Chinese rocket scientists say it could lift payloads of up to 140 tons into orbit. Chinese officials expect the rocket to take Chinese astronauts to the moon by 2030 and to enable exploration into deeper space. Officials say it's important for China's space program to fix the problems with the smaller March 5 rocket before focusing on the Long March 9. In fact, the nation could begin working on the heavy rocket not long after the problems with the March 5 are fixed.