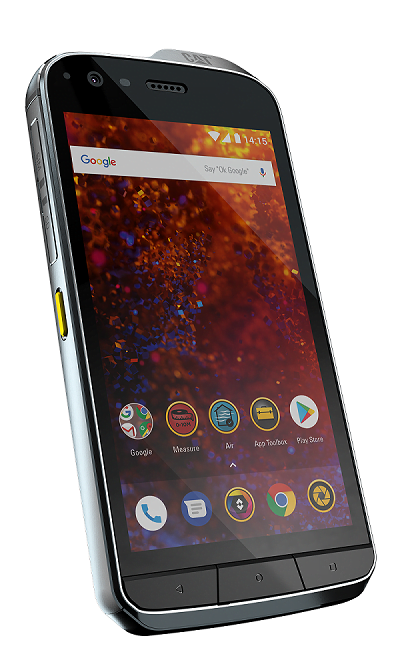 For the average consumer, just about any iPhone or standard Samsung smartphone will do, but just like anything else in the world of gadgets, there is a subset of users in a very specialized niche that need even more bells and whistles than what the average phone offers. It is this small niche of users that the Cat S61 smartphone targets with a range of sensors that do everything from see through walls to sense dangerous fumes and warn you to get out.
The ultra-rugged Cat S61 is made by Bullitt Group, which licenses the Caterpillar brand. Of course, the smartphone business isn't exactly a close fit for a manufacturer of construction equipment, but the company is probably more aware of the needs of tough customers than the average consumer device maker. The Cat S61 is certainly designed for use by anyone who works in conditions that would simply destroy the average consumer smartphone.
Qualivian Investment Partners July 2022 Performance Update
Qualivian Investment Partners performance update for the month ended July 31, 2022. Q2 2022 hedge fund letters, conferences and more Dear Friends of the Fund, Please find our July 2022 performance report below for your review. Qualivian reached its four year track record in December 2021.  We are actively weighing investment proposals. Starting in November Read More
Caterpillar and Bullitt announced their next smartphone in a press release today and said they plan to unveil the device in full at the Mobile World Congress next week in Barcelona. The phone is the successor to the Cat S60, which was revealed about two years ago, and it takes toughness to an even higher level.
The headlining feature of the Cat S61 is the upgraded FLIR thermal imaging camera, which now can detect an expanded range of temperatures down to -20 degrees Celsius up to 400 degrees Celsius. The thermal camera also has been upgraded to High-Definition, while last year's model featured a VGA camera. The S61 also supports live-streaming of thermal images taken from its camera, courtesy the MyFLIR app.
Other major features of the S61 include laser-assisted measuring of distances up to 10 meters in length. After measuring the distance, the phone is then able to calculate the area and even saves measurements inside of images. The smartphone also sports a sensor that's designed to test air quality indoors. The air quality sensor is made by Sensirion, and it's designed to detect volatile organic compounds, also known as VOCs. Common sources of VOCs include flooring (just ask Lumber Liquidators about that), paints and solvents, cleaners, and furniture.
Caterpillar said the phone is designed for an array of tough use cases, such as for vehicle diagnostics, monitoring of equipment that runs at high temperatures, and monitoring of asphalt. The Cat S61 can even help detect how much heat is lost around doors and windows and is able to identify places where insulation is missing. It can even detect moisture where the human eye might miss it and spot appliances that are overheating and circuits that are overloaded. The phone can even see in total darkness, smoke or fog.
As far as the regular specs go, the Cat S61 features a 5.2-inch Full HD Display with Gorilla Glass 5. It has an IP68 rating for dustproofing and water resistance, which means it can be submerged in up to 3 meters of water for up to an hour. The phone also is built up to MIL Spec 810G and is designed to handle being dropped repeatedly from almost 2 meters in the air directly onto concrete.
Updated on