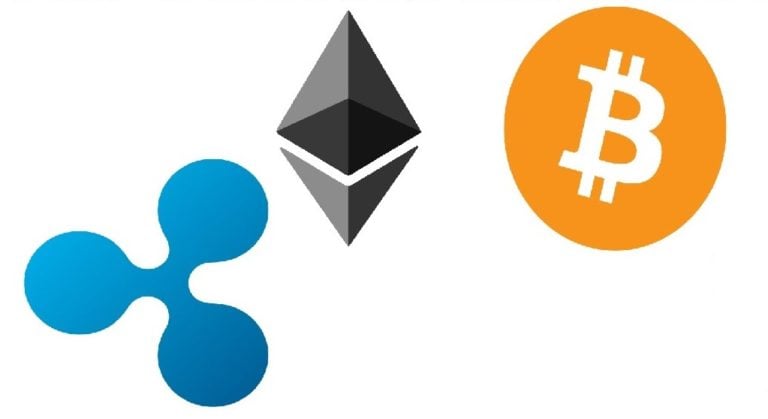 The prices of Bitcoin, ethereum and ripple were all carried higher early on Monday after the volatility witnessed last week, although some cryptocurrencies ended the week on a high note. Bullish momentum boosted most cryptocurrencies early, but bitcoin turned lower after approaching $9,000 over the weekend, not able to surpass that resistance level. Ripple and ethereum reversed course as well, although ripple seems to be holding up the best of the three, at least for now.
Watching bitcoin's relative strength index
FXStreet expects $9,500 to be the next resistance level for bitcoin at a 61.8% Fibonacci ratio. The site pegs bitcoin's new key support level at $8,000. On CoinDesk, the bitcoin price bounced between $8,070 and $8,845 today. The site notes that the typical bitcoin price action is a rally to fresh highs following a bottoming of the relative strength index at or below 30, which is oversold territory. This would suggest that the next short-term high for bitcoin could be north of $20,000.
Sohn Investment Conference 2021 Coverage: Octahedron Capital, Glenernie Capital
The following is our rough coverage of the 2021 Sohn Investment Conference, which is being held virtually and features Brad Gerstner, Bill Gurley, Octahedron's Ram Parameswaran, Glenernie's Andrew Nunneley, and Lux's Josh Wolfe. Q1 2021 hedge fund letters, conferences and more Keep checking back as we will be updating this post as the conference goes Read More
CoinDesk also provided evidence from the cryptocurrency's chart which could suggest that bitcoin's price action may not follow this standard pattern. For example, the site states that between August 2015 and December 2017, bearish sentiment didn't become strong enough to drop the RSI under 53. The top held between 80 and 90, while and the bottom supported bitcoin's RSI between 53 and 55.
However, this time around, that bottom support level has been breached, plunging bitcoin's price into bear market territory. Late last month, bitcoin's price chart also shows a bearish crossover between the 5-week and 10-week moving averages, making it appear that the bears are solidly in control of bitcoin's price.
According to CoinDesk, bitcoin could test the $10,000 level in the near term, and any gains above that level may be difficult to hold because of the bearish setup shown on the weekly chart. If bitcoin's price closes below $7,724.90, the site warned, it would cement bearish control. Bitcoin's price could then plunge all the way to $5,000.
Ripple price riding high on a new deal
Ripple's cryptocurrency, officially called XRP, is supported by a new deal between Ripple Labs and a major currency exchange firm in the Middle East. The ripple price settled in above $1 after the deal between the firm that created XRP and the UAE Exchange after plunging as low as 56 cents less than a week ago. Since hitting that low, ripple is now up by about 80%.
The UAE Exchange agreed to use the RippleNet to process cross-border transactions, becoming the latest financial firm to agree to use it. FXStreet pegs the next near-term resistance for the ripple price at $1.10, which is today's high price, as of the time of this writing. FXStreet states that the trendline traced back to the end of 2017 is serving as a strong resistance level and that it could be difficult to break that line. Meanwhile, the key support level for the cryptocurrency sits at around $1, which also happens to be a major psychological level.
Ethereum price slipping
CoinMarketCap showed the price of ethereum tumbling early on Monday, although it seemed determined to stay above the $850 level. The previous support level was closer to $770, newsbtc reported, with resistance at $800, but it appears as if ethereum has broken out. The only question now is whether it will continue to do so. Newsbtc suggests the next resistance level will be around $890.
Next to bitcoin, ethereum seems to have much more staying power, especially since bitcoin exchange Coinprism announced that its technology has become obsolete thanks to ethereum. The bitcoin wallet announced plans to shut down on March 31 and is now urging users to pull their funds and send them somewhere else.