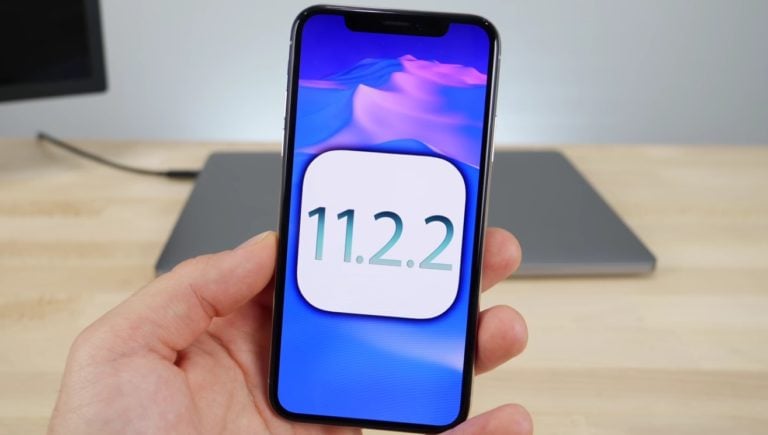 A kernel-level bug was just discovered by hacker Adam Donenfeld which may pave the way for an iOS 11.2.2 jailbreak.
iOS 11.2.2 Jailbreak
Adam Donenfeld is part of the Zimperium team that suggested they had found a number of bugs within Apple's recent operating system, and it appears as if he has discovered a critical exploit that could potentially lead to an iOS 11.2.2 jailbreak sooner rather than later.
In a series of tweets, Donenfeld announced that Apple had recognized the critical error and fixed it with the iOS 11.2.5 release, so it's not currently possible to use the same jailbreaking technology for the latest operating system, but an iOS 11.2.2 jailbreak is looking pretty likely.
David Einhorn At The 2021 Sohn Investment Conference: Buy These Copper Plays
There's a gold rush coming as electric vehicle manufacturers fight for market share, proclaimed David Einhorn at this year's 2021 Sohn Investment Conference. Check out our coverage of the 2021 Sohn Investment Conference here. Q1 2021 hedge fund letters, conferences and more SORRY! This content is exclusively for paying members. SIGN UP HERE If you Read More
One distinction that makes this discovery especially unique is the fact that the bug was present in the system by default and didn't require Donenfeld to write an exploit to take advantage of it.
In a tweet, the hacker mentioned: "if it makes it better in any case, this is accessible from the sandbox (so theoretically if someone plans to write an exploit, @Morpheus______'s jailbreak framework can be used with that)."
The possibility of this recent bug find being able to interface with an existing jailbreak software makes a quick release of the iOS 11.2.2 jailbreak far more likely. Without having to build a new software from the ground up, this new bug may be able to be taken advantage of using a framework that we already have. Currently, the latest operating system build we have a jailbreak for is iOS 11.1.2 using tools such as Electra or LiberiOS. With news that Electra may soon feature Cydia support, it's shaping up to be the best option for a modern iOS jailbreak. Whether the iOS 11.2.2 jailbreak will feature the same level of functionality remains to be seen, but the discovery of this bug is no doubt a boon for the jailbreaking community.
With it now being next to impossible to roll back to an older operating system in order to jailbreak a phone, this potential new iOS 11.2.2 jailbreak will offer a viable option for those who haven't quite made the jump to iOS 11.2.5 but are still running a recent update.
Rapid Progress And The Future Of iOS Jailbreaks
The past few months have seen incredible progress when it comes to jailbreaking the iPhone and iPad. With the majority of the progress sparked by Ian Beer's exploit, there have been a number of jailbreaking tools released in quick succession that made an unlocked phone on a modern build a much more realistic expectation.
However, before the discovery of this exploit, there was a relatively lengthy period of time where jailbreaking the iPhone and running an updated operating system weren't compatible. With a lower demand for jailbreaking due to Apple adding in much-needed features, and beefed up security that made cracking the phones far more difficult, progress on the jailbreaking front was hard won.
The utility of a jailbreak solution has also been called into question, largely due to the shuttering of several large app repositories. While unlocking the iPhone and iPad is still a worthwhile endeavor, it appears as if these recent updates may not feature quite the extensive support we saw with previous jailbreaks.
It appears as if progress towards an iOS 11.2.2 jailbreak will be much more rapid, however, perhaps due to a renewed vigor in the jailbreaking community spurred on by the initial unlocking of iOS 11.1.x
It's important to reiterate that if this kernel bug is indeed turned into an exploit, we won't see the same application for iOS 11.2.5, as Apple has already patched out the issue. If you're running an older operating system, however, it's likely that an iOS 11.2.2 jailbreak is on the horizon. How soon we'll see the release will largely depend on how quickly the existing jailbreak software developers can take advantage of this new discovery in order to port their frameworks over to iOS 11.2.2 (provided that it truly is a sandbox bug and would be applicable to already-designed jailbreaking systems.)
Unfortunately, if you've already upgraded your iOS device to 11.2.5, you're going to be out of luck when it comes to jailbreaking your phone. With that said, given the incredible progress we've seen in the past few months, we wouldn't be surprised if we ended up with an 11.2.5 exploit within the coming weeks as well. Considering the talent of the various hackers involved with breaking into the iOS system and unlocking it for greater control, we imagine no operating system update will stay completely locked for too long.