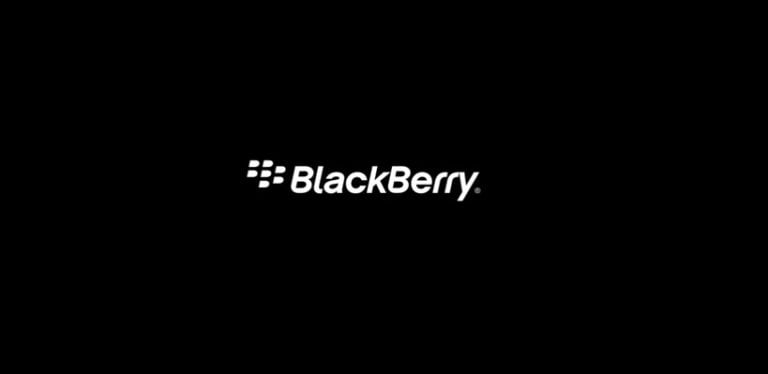 BlackBerry is reportedly working on a premium device dubbed as BlackBerry Ghost. This bezel-less premium smartphone is tipped to launch in India first or could be India exclusive.

On Monday, popular tipster, Evan Blass, tweeted that the company has started working on this premium Android phone. As of now, there is no confirmation on the release date, but it is rumored to unveil in next few months.
BlackBerry 'Ghost': a bezel-less, premium Android handset from licensee Optiemus; coming soon to India. pic.twitter.com/KTAvKbDl5v

Connor Leonard Of IMC Explains: Here's What Value Investors Should Know About Moats

When it comes to value investing, one strategy that's often used is seeking out companies which have sizeable moats against competition. In a presentation for the Value Investing Club at Google earlier this year, Connor Leonard of the Investors Management Corporation explained two ways of looking at moats and how value investors can benefit from Read More

— Evan Blass (@evleaks) February 26, 2018
Other details about the BlackBerry Ghost remain scant, but a leaked image shows it as a bezel-less phone. And, rumors are that this high-end phone would come with an 18:9 aspect ratio. Further, the leaked image shows a single camera setup on the front. As of now, the information should be taken with a pinch of salt because there is no word if the phone will come with absolutely no bezel like the iPhone X or any other premium Android phones.
The Canadian firm is not into phone manufacturing anymore. Rather, they outsourced the manufacturing license to TCL/BlackBerry Mobile, BB Merah Putih and Optiemus Infracom which now manufacture the BlackBerry-branded handsets across different regions. While TCL and BB Merah Putih have already launched their respective designs, Optiemus is still to make any official announcement.
It seems the BlackBerry Ghost would be the first device from Optiemus. In 2017, the BlackBerry KeyOne was launched in India. The handset, which was showcased at MWC 2017, has been launched in many major markets. IDC's Francisco Jeronimo says that about 850,000 units of the KeyOne were shipped last year.
Though it's a significant number, it is miles away from the sales numbers garnered by companies such as Apple and Samsung. However, BlackBerry's mobile team is seeing it as a success. At the MWC 2018, Francois Mahieu, BlackBerry's Global General Manager, stated that the company is not in the race to the top.
Mahieu is hoping to get the 3 to 5% of the market for premium smartphones. "It doesn't have to be a niche business," he said. "I would not be satisfied with market share in premium (phones) that is sub-one percent forever."
However, to reach that kind of figure, BlackBerry will have to sell around 10 million units per year, according to Counterpoint Research analyst – Neil Shah.
Shah estimates that the Canadian firm sold just 170,000 phones in the fourth-quarter. And, the total market of premium phones was 320 million units last year. So, the Canadian firm would need to sell at least 2-3 million handsets per quarter to achieve its goal. "That looks difficult for now," the analyst said, according to CNET.
BlackBerry Mobile needs to expand its presence in premium markets like the US, Japan, Korea and Western Europe, Shah said. In the United States, the company has locked deals with only AT&T and Sprint, leaving out Verizon and T-Mobile, which control more than half of the market.
One of the hurdles that the company is facing is that many consumers are not aware that BlackBerry phones now run on Android. Thus, the company is taking a more focused approach towards making people aware of the changed OS, notes The Verge. The Canadian firm will shut down its app store at the end of 2019.
Updated on