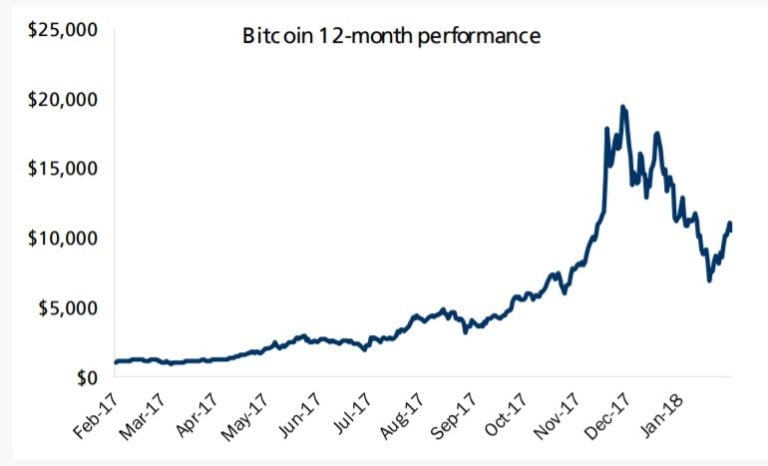 The ongoing bitcoin price volatility is certainly no secret, but what would it take to slow things down to a reasonable pace? One analyst thinks he's got the answer, and it isn't regulations. In fact, he expects the regulations that are surely coming to make the already-bumpy ride in the bitcoin price even worse and possibly even take out some altcoins.
The bitcoin price recovered by nearly 40% from an overnight selloff, signaling that the volatility is far from over. Still, it hasn't been able to reach the $12,000 mark again after closing in on $20,000 before Christmas. The cryptocurrency market clearly still has jitters about regulatory risks, and it's only a matter of time before the real regulatory crackdown begins.
Exclusive: Dan Loeb's Two New Stock Picks [Q1 Letter]
Third Point's Dan Loeb discusses their new positions in a letter to investor reviewed by ValueWalk. Stay tuned for more coverage. Loeb notes some new purchases as follows: Third Point's investment in Grab is an excellent example of our ability to "lifecycle invest" by being a thought and financial partner from growth capital stages to Read More
Canaccord Genuity analyst Michael Graham published his second "Crypto Quarterly" report this week, and he explained that the question of regulation is one of "when" and not "if." Still, he remains optimistic about the stance of U.S. regulators when it comes to crypto-assets. Some of the regulatory overhang in the U.S. was removed in December, and he was further encouraged by the commentary offered by SEC Chairman Jay Clayton and CFTC Chairman J. Christopher Giancarlo earlier this month.
Graham noted that the key regulators said that some cryptocurrencies "do not appear to be securities," and he felt that their comments seem "foundationally supportive of Reg D / SAFT offerings. The Securities and Exchange Commission is looking at two key areas of regulation enforcement on crypt-assets.
The first is fraudulent initial coin offerings, which Graham describes as those in which "little or no actual work has been done to fulfill the 'promise' of the relevant token network." He believes that "at least a few hundred" of the roughly 1,500 ICOs could be in that category. He also said that he's particularly concerned about "non-utility" or "pre-functional" tokens being sold to investors directly and warned that "a significant majority of those sold in ICOs could be in this category."
After a "long process of disgorgement and penalties," Graham expects "only a small handful of tokens" to remains as "viable," yet "very speculative" investments. He expects U.S. regulators to finally crack down on ICOs in the spring or summer and believes that 90% of the tokens with a more-than $100 million market value could disappear or at least see their valuations tumble, bringing the total from about 200 down to about 20. His main concern lies with altcoins and newer cryptocurrencies.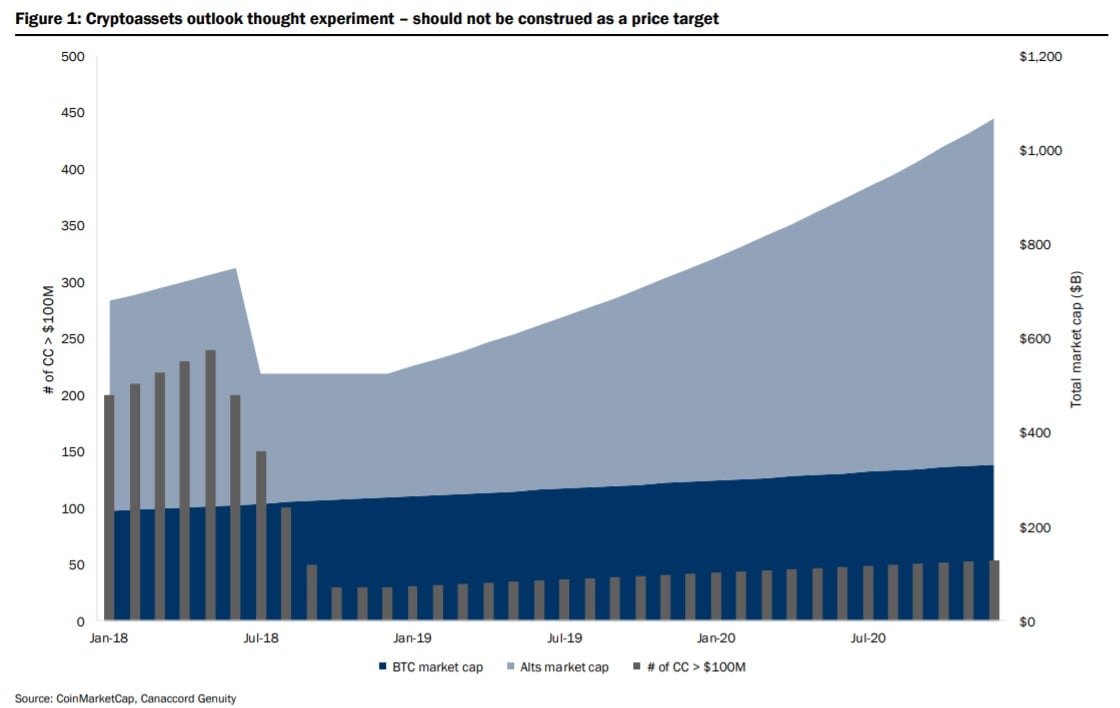 He thinks it is more difficult to predict what might happen to bitcoin, ethereum, other large-cap crypto-assets, and even "some of the legitimate small-cap ones." He noted that crypto bulls might seek out the remaining tokens, inflating their prices and triggering a massive bull market. However, he thinks it is more likely that investors will be scared away from cryptocurrencies for a time.
For now, he expects the bitcoin price volatility to continue, describing it as similar to flying a plane or parenting, with "hours of boredom punctuated by moments of terror." He noted that the bitcoin price tends to trade sideways for a while before some major catalyst thrusts it suddenly higher or plunges it much lower.
So what does the bitcoin market need to iron out some of the volatility? Graham suggests there's just one thing, drawing from commentary from "crypto-finance luminary" Chris Burniske, who feels that every crypto-assets valuation can be described by MV = PQ, or market ("size of the asset base") times the "velocity of the asset" = price times quantity.
In Graham's view, the crypto-asset market lacks demand, denoted by "Q" in Burniske's formula. This is interesting in light of all the attention bitcoin and other cryptocurrencies have been receiving in the financial press these days. One would think that there's plenty of demand, at least for bitcoin and the other well-known tokens, based on the price and volatility.
However, Graham explained why he sees a lack of demand: "Within the well-known blockchain networks, very little file storage capacity is being demanded, very little specialized currency is being used for cross-border payments and so on."
Other than bitcoin, the Canaccord Genuity analyst describes the cryptocurrency market as "the equivalent of hundreds of stocks trading at significant market values without any revenue." The use of market capitalization to measure the amount of each cryptocurrency in circulation certainly highlights how the financial industry is drawing comparisons between crypto-assets and stocks without making it apparent that this is what's happening.
Graham warned that this sort of behavior will make it difficult for altcoins to survive as regulators start cracking down.