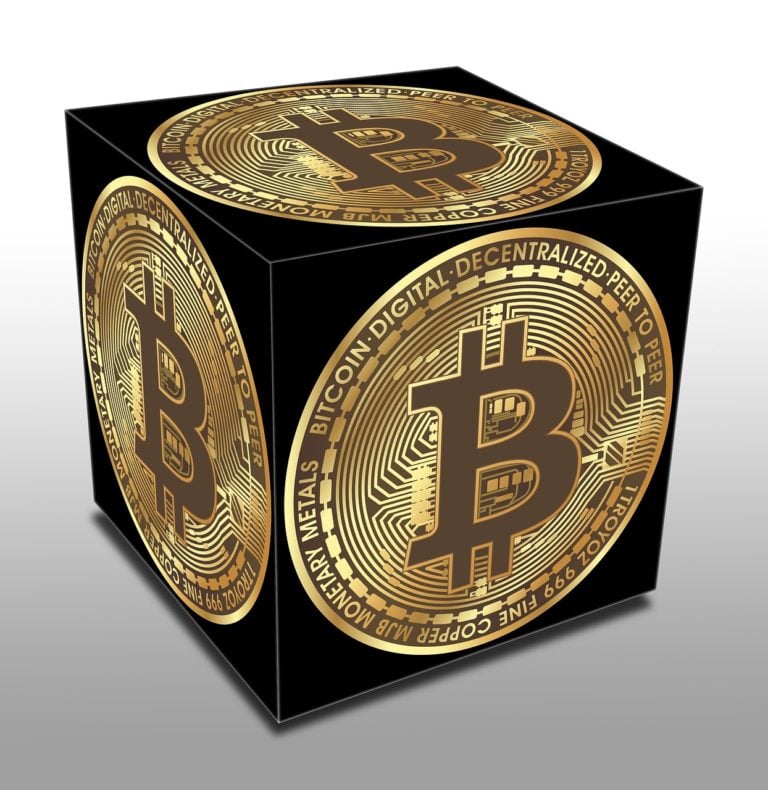 Bitcoin futures contracts have been available from Cboe Global Markets and CME Group since December, and so far, investors seem to be hesitant to add them to their portfolios. Between the wild swings in the bitcoin price and skepticism about whether cryptocurrencies are here to stay, it only makes sense that investors would hesitate on one of the earliest forms of traditional investment in them.
So is there any risk associated with selling bitcoin futures contracts? Analysts with Moody's Investors Service see only "moderate" risk at the current low volumes. They note that volumes of bitcoin futures contracts have remained low. CME Group management corroborated this earlier this month, saying that it's OK if it takes a while for adoption to become more widespread.
Bitcoin futures contracts carry the cryptocurrency into a more mainstream method of investing. They enable investors to bet on the bitcoin price and hedge any positions they might hold directly in the cryptocurrency. The bitcoin price has been very volatile, but Moody's analyst Fadi Abdel Massih doesn't expect this volatility to have any serious impact on either CME's or Cboe's credit because thus far, the volumes have been small. He also sees limited risk to retail brokers which sell bitcoin futures contracts, such as TD Ameritrade or E*Trade, because they "maintain conservative policies and margining" to account for the extreme volatility in the bitcoin price.
Dan Sundheim Founder Of D1 At Sohn 2021 On His Favorite Stock
At this year's Sohn Investment Conference, Dan Sundheim, the founder and CIO of D1 Capital Partners, spoke with John Collison, the co-founder of Stripe. Q1 2021 hedge fund letters, conferences and more D1 manages $20 billion. Of this, $10 billion is invested in fast-growing private businesses such as Stripe. Stripe is currently valued at around Read More
However, the bitcoin price volatility does pose a threat to central counterparty clearing houses, according to Massih. He explained that the volatility poses challenges in risk management for such firms because it becomes harder to close out the exposures of a defaulting clearing member. He added that CME and Cboe are managing this risk by setting "relatively high margins" for trades of bitcoin futures contracts, which then mitigates the exposure of counterparties. In fact, the two firms have even increased the margins since they originally presented their ideas to regulatory bodies, he added.
He explained that Cboe and CME each have their own ways of setting reference rates for their bitcoin futures contracts, although both of them rely on prices from new cryptocurrency exchanges which "have historically lacked meaningful regulatory oversight." Such exchanges are growing fast, he added, which is why they have become targets not only of cyber-attacks and theft but also of fraud. Some of these newer spot exchanges also have been struggling to accommodate all the web traffic they're getting, which causes their sites or platforms to crash.
The Moody's analyst believes that depending on such exchanges posts a greater risk to Cboe and CME than the futures contracts themselves, both operationally and from a cyber-security standpoint. He also warned that the reputations of these firms could take a hit if something goes wrong with the procedures they have in place for their bitcoin futures contracts.