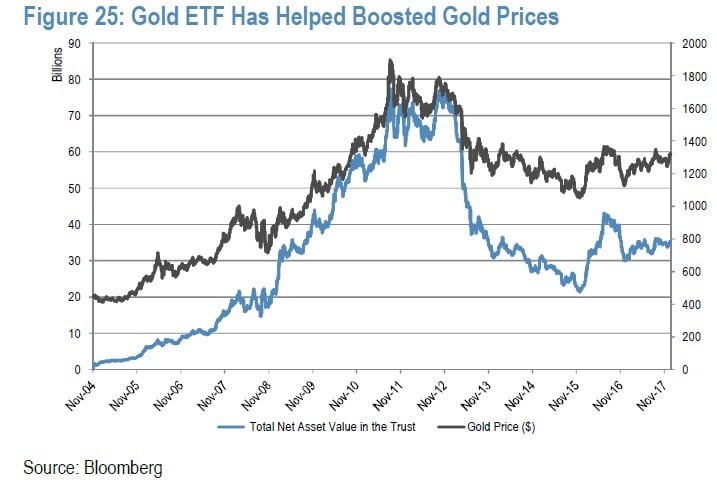 Bitcoin and other cryptocurrencies have taken the investment world by storm, but for the average investor wanting a piece of the action without the risk of owning them outright, options are limited. Some stocks do offer indirect exposure to cryptocurrencies, but they are hardly pure-play options. As a result, some investors are looking at cryptocurrency funds, but those who are serious will find very few options. Multiple attempts to bring bitcoin ETFs onto the market have failed.

JPMorgan analysts Kenneth Worthington and Jenny Ni said in a recent note that the main reason asset managers are not participating much in cryptocurrency funds is lack of credibility. Officials with the Securities and Exchange Commission have been warning investors away from bitcoin and other digital currencies, not only because of the extreme volatility in their prices but also because of the many scams that aim to take advantage of the crypto craze.
Worthington and Ni point out that there's just a "handful" of cryptocurrency funds available to investors, and most of them are from outside the country. They also say that asset managers generally have only a "tiny presence" in cryptocurrencies and call cryptocurrency ETFs a "holy grail for owners and investors."
How Value Investors Can Win With Tech And "Fallen" Growth Stocks
Many value investors have given up on their strategy over the last 15 years amid concerns that value investing no longer worked. However, some made small adjustments to their strategy but remained value investors to the core. Now all of the value investors who held fast to their investment philosophy are being rewarded as value Read More
While multiple asset managers have attempted to launch bitcoin ETFs in the U.S., none have managed to get regulatory approval for their products. However, the JPMorgan team sees several advantages when it comes to bitcoin ETFs (or other cryptocurrencies).
For example, they said bitcoin ETFs would offer easier access to investors because investors must have a digital wallet to trade the digital currency at all, which makes access difficult. However, exchange-traded funds are traded often, and they describe ETFs as "highly accessible via investors' brokerage accounts." Further, they note that ETFs are "highly transparent," as "derivatives, such as futures, readily track underlying assets and are regularly used by ETFs to support access to the underlying investments."
Additionally, they point out that ETFs are traded through brokerage accounts which are insured by the Securities Investor Protection Corporation. However, cryptocurrency exchanges are not insured, which means they open up investors to the possibility of theft and fraud.
Worthington and Ni say that bitcoin ETFs would be "a significant leap forward," drawing comparisons with what the gold ETF did for investors interested in trading the precious metal. They believe that the SPDR Gold Shares ETF, which was the first gold ETF, transformed the gold market by giving investors easy access to the precious metal.
They point out that the ETF enabled more investors to invest in gold, making it "a portfolio diversifier" and "a foundational asset." Additionally, the increased access boosted gold prices from $443 in November 2014 to above $1,000 still today after the peak in 2011. They also point out that the gold fund is one of the largest ETFs on the market with more than $35 billion in assets under management.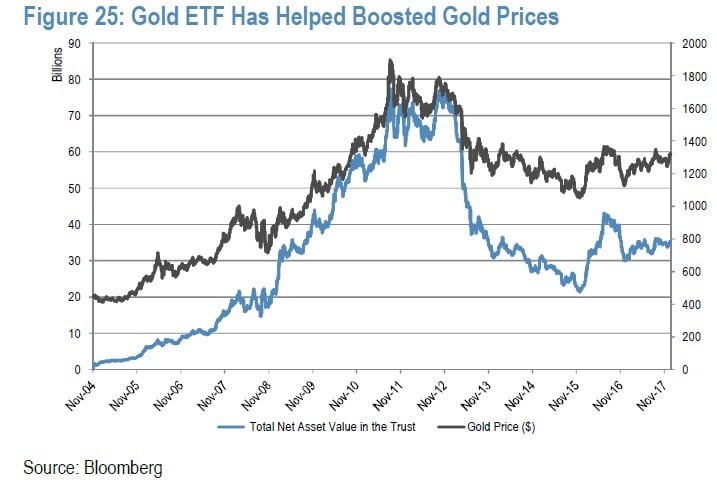 Updated on