When Boston Consulting Group looks at the market environment for large banks, several issues come to mind. Thoughts of a "persistently low interest rates, increased competition, digital disruption, and steadily rising operating costs" come after five years of growth. But now with the risk management impact of Dodd Frank and global regulations such as Basel IV reform demanding digitization of risk management assets coming into focus – an issue first reported by ValueWalk. The Februar22 report, "Global Risk 2018: Future-Proofing the Bank Risk Agenda," addresses many of the hot-button topics, such as the need for a living will and providing prioritization to bank customer depositors under a bankruptcy.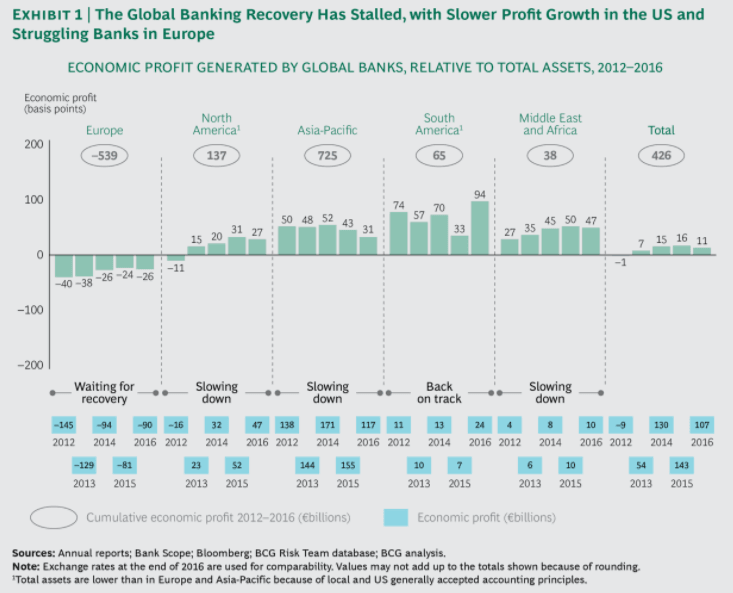 London Value Investor Conference 2022: Chris Hohn On Making Money And Saving The World
Chris Hohn the founder and manager of TCI Fund Management was the star speaker at this year's London Value Investor Conference, which took place on May 19th. The investor has earned himself a reputation for being one of the world's most successful hedge fund managers over the past few decades. TCI, which stands for The Read More
ValueWalk had a front row seat when the Greek derivatives crisis was in full swing. Most if not all attention at the time was on the gross amount of Greek sovereign debt that might default if Greece walked away from the European Union. But the bigger issue, the source of a behind the scenes battle, was about the more significant concerns regarding dangerous and opaque derivatives structures that were not included in public reports on the topic of a debt implosion.
There was a significant divide among the Troika over Greece that, likewise, ValueWalk reported literally a year before it was publicly discussed. These issues all played into risk management concerns regarding over the counter derivatives the contents and directional risk of which was, shockingly, largely contained in a paper not a digital format.
From one perspective, the BCG report points to meaningful progress in systematizing bank risk management. From another perspective, it points to meaningful concerns going forward.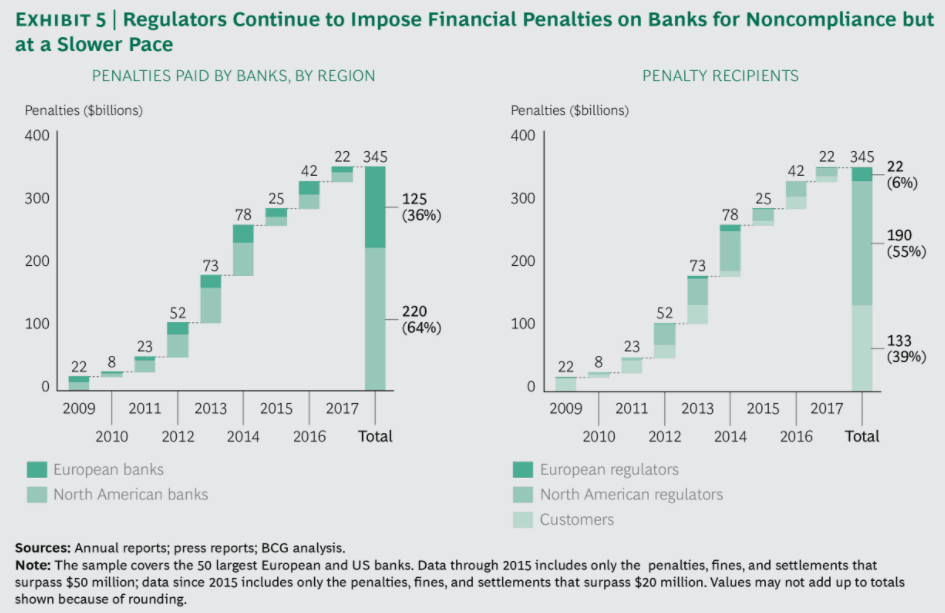 "After five years of growth, the banking industry has stalled on the road to recovery," BCG observes. Those pesky regulations to ensure that the systematically significant banks are not causation for another global economic catastrophe are one of several reasons the market environment is challenging.
Perhaps front and center in attempts to ensure bank bailouts are a thing of the past, one causing banks to devote significant resources towards, is the "living will." This document assumes a worst-case economic situation with sovereign debt, interest rates and other economic disasters that can be modeled, and asks the banks to explain how their increasingly complex financial institutions can be unwound without disrupting the world economy to a catastrophic level.
In the US, the Federal Reserve has been proactive and resolution plans are "now an established process." But in Europe, the land where non-performing loans bedevil bank balance sheets, the resolution is not as clean.
On the positive end of the ledger, the main accomplishment has been the establishment of depositor preference over unsecured funding during both the resolution and bankruptcy proceedings – something bank depositors and even derivatives brokerage account holders assumed during the MF Global incident. The region has a "single resolution mechanism" in place that even has a track record, used in the failure of Spain's Banco Popular. Other cases, however, were not solved with SRM involvement.
One sticking point is "European regulators have ended efforts to agree on regulations that would cover bank separation," as an agreement among member states remains elusive.
This is among several macro issues that have been addressed but remain as lingering concerns regardless.
With European central bankers starting to indicate that interest rates could begin to rise, concern over the remnants of past wreckage prevail. "If the low-interest-rate environment remains uncorrected, this legacy of the financial crisis could persist for years," BCG wrote.
Another key issue is found in efforts to "digitize the bank's risk management function." It may come as a surprise, but until recently placing bank risk exposure in a digital format that could be monitored mark-to-the-market.
"Digitization – now a critical component of banking strategy – is transforming the ways banks do business," the report noted, saying "core processes, including risk management, must follow."
Updated on