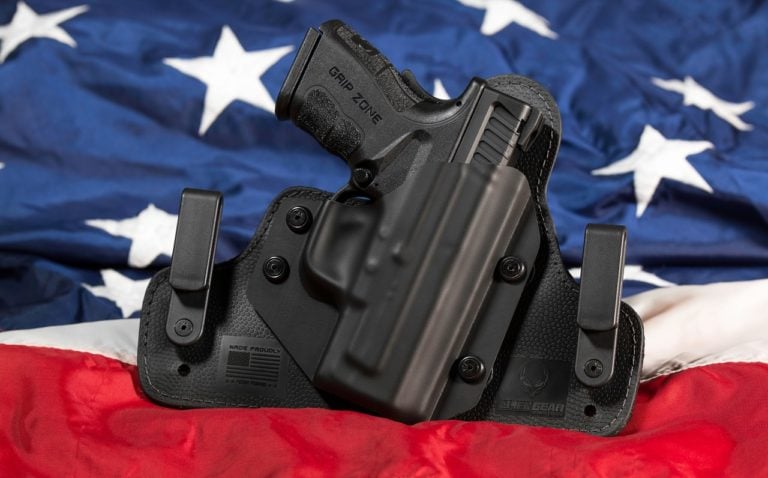 As a direct result of the deaths of 17 students and faculty members at the Marjory Stoneman Douglas High School in South Florida, we are finally having a national debate on banning assault weapons. Even the National Rifle Association seems ready to compromise.
Congressional Republicans are considering a measure that will strengthen the background checks of gun buyers to ensure that the mentally ill are barred from purchasing firearms. President Donald Trump has demanded that the age at which a person may buy an assault weapon be raised from eighteen to twenty-one.
That, however, was a step too far not just for the N.R.A., but for many Congressional Republicans as well. After all, we don't want to infringe on the right to bear arms of even one mentally stable American. Or, as House Speaker Paul Ryan put it, "we shouldn't be banning guns for law-abiding citizens."
Looking Into the Gaming Industry with VanEck's JP Lee
ValueWalk's Raul Panganiban interviews JP Lee, Product Managers at VanEck, and discusses the video gaming industry. Q4 2020 hedge fund letters, conferences and more The following is a computer generated transcript and may contain some errors. Interview With VanEck's JP Lee ValueWalk's ValueTalks ·
Perhaps these patriotic Americans can work out an acceptable compromise among themselves. And the key to compromise is to limit the terms of the debate.
That means the banning of assault weapons must be taken off the table. After all, a half a loaf –or even just a slice or two – is better than no bread at all.
But would that mean that those high schoolers in Florida, and the first- and second-graders in Sandy Hook, Connecticut – and other young victims of mass shootings – have died in vain?
Not at all! If even one death could be prevented by passing a compromise measure, then shouldn't we seize that opportunity? But then what?
Well, let's suppose that the next school massacre takes place in another month or two. Then our political process can spring back into action, and we can work out another compromise gun control measure.
President Trump appeared genuinely affected by the killings at Marjory Stoneman High School, but he still opposes the banning of the sale of assault weapons. Maybe after the next school attack he could be persuaded oppose their sale.
And who knows: maybe still another compromise could be worked out among congressional Republicans. The important thing is that we keep making progress.
Incremental progress is far superior to no progress at all. Even the leaders of the N.R.A. may grudgingly accept a few minor limits on the ownership of military style weapons.
It may take several more mass shootings, but I am confident that most Americans will eventually see the light, and perhaps the next generation of children – or certainly the generation after that — will actually be able to attend safe schools. Call me a cock-eyed optimist, but I can't help expressing my faith in the good sense of my fellow Americans and that of our political leaders.
About the Author
Steve Slavin has a PhD in economics from NYU, and taught for over thirty years at Brooklyn College, New York Institute of Technology, and New Jersey's Union County College. He has written sixteen math and economics books including a widely used introductory economics textbook now in its eleventh edition (McGraw-Hill) and The Great American Economy (Prometheus Books) which was published in August.