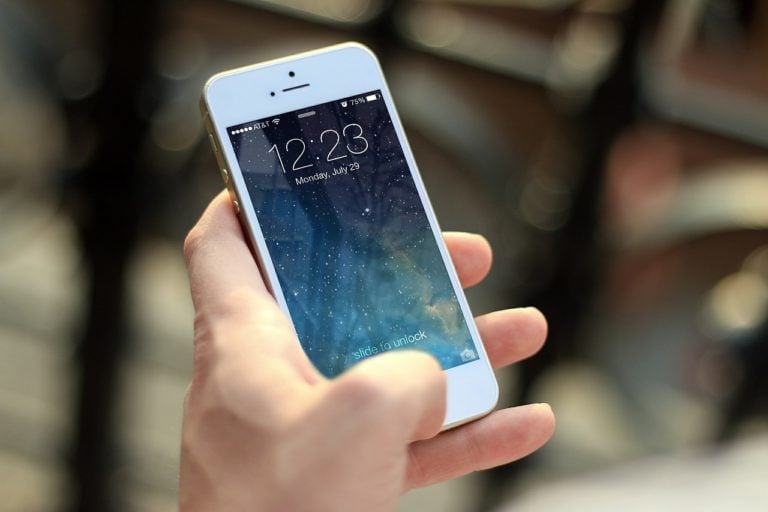 Apple is known to favor form over function, so it should come as no surprise that the same complaint could be made of its spaceship headquarters in Cupertino, California. The iPhone maker commonly uses glass in its construction, and the new headquarters is full of it. In fact, it sounds like Apple's glass walls may be turning out to be a major headache for many employees—and we mean that literally.
Citing sources familiar with the problem, Bloomberg reports that employees keep bumping into the 45-foot curved glass walls which surround the building. The glass walls contain what Apple calls "pods," which are basically an upscale, futuristic version of offices or workspaces.
The problem with Apple's glass walls is exacerbated by the fact that employees often walk around the building with their noses in their iPhones, a habit that's become quite common, especially among younger iPhone users. According to Bloomberg, employees are so distracted that they keep running into the glass walls because they never even see them.
Gator Financial Partners 1H2022 Performance Update
Gator Financial Partners letter to investors for the first half of the year ended June 30, 2022. Q2 2022 hedge fund letters, conferences and more Dear Gator Financial Partners:  We are pleased to provide you with Gator Financial Partners, LLC's (the "Fund" or "GFP") 1st Half 2022 investor letter. This letter reviews the Fund's 1st Read More
Some workers started placing Post-It notes on some of the especially problematic glass walls so that they could see where they are, but sources reportedly told the media network that management removed the notes. It seems the company stands by its preference for form over function because the notes were deemed to be detracting from the aesthetics of the glass walls.
It is rather questionable just how serious of a problem Apple's glass walls are, however. One source reportedly told Bloomberg that there are some other markings on the glass to help employees see where the walls are, but it isn't clear what kind of markings they are or how easy they are to see. It's also unclear how many incidents have been blamed on Apple's glass walls. According to the media network, a search of the Occupational Safety and Health Administration (OSHA)'s website using the company and its California headquarters brought up no reports about incidents of employees bumping into Apple's glass walls.
If the walls really are a safety hazard, then it has been overshadowed by rave reviews of the architectural marvel the structure is. However, it's hardly the first time Apple's use of glass walls has caused a problem. A woman sued the company in 2011 after she ran into a glass wall at an Apple store and broke her nose in the process.
The problems with Apple's glass walls bring to mind the recent roof problems experienced at the company's new Chicago store. The iPhone maker chose a roof that's designed in such a way that snow and ice just sit on top of it rather than sliding off. That turned out to be an issue when the software that handles the equipment that's supposed to melt the snow and ice on the roof malfunctioned.
Updated on