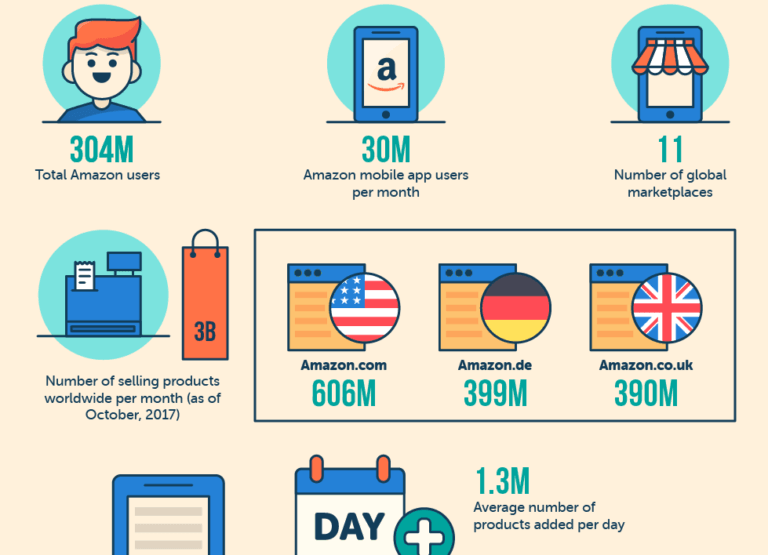 Founded on July 5th, 1994, Amazon.com, Inc. (NASDAQ:AMZN) is quite possibly one of the biggest success stories of the digital boom. Starting from humble beginnings as an online bookseller, Jeff Bezos has created Amazon into a household name and it is beginning to encroach on all aspects of our lives.
In just under 25 years, Amazon has grown into the world's largest online marketplace and has spawned many successful side-projects, such as Amazon Alexa, Amazon Kindle and Amazon Prime.
No matter what you are looking for, you will find it on Amazon and, given that the company holds almost 50% of the USA's e-commerce market and regularly has Amazon offers, it is easy to see why.
Seth Klarman Describes His Approach In Rare Harvard Interview
In a rare interview with Harvard Business School that was published online earlier this month, (it has since been taken down) value investor Seth Klarman spoke at length about his investment process, philosophy and the changes value investors have had to overcome during the past decade. Klarman's hedge fund, the Boston-based Baupost has one of Read More
How Big is Amazon?
You may be able to better understand why Amazon has become such a huge success if we give you some numbers –
There are over 300 million Amazon customers around the globe.

300 million customers have over 3 billion products to choose from.

An average customer spends $700 on Amazon each year.

On average, 1.3 million products are added to Amazon each day.

Each month, 30 million people use Amazon's mobile app.

Amazon employees ship over 30 items per second, 24 hours a day.

The company spends over $7 billion on shipping every year.
These numbers boil down to Amazon's founder – Jeff Bezos – being worth over $100 billion and Amazon turning over a revenue of over $130 billion in 2017.
Amazon Loves Acquisitions
Like other internet giants, Amazon is no stranger when it comes to acquiring other companies. Its most recent acquisition was a $13.7 billion deal in June 2017, where Amazon took over Whole Food Market.
Amazon aren't solely focussed on retail-orientated businesses, though. In August 2014, Amazon struck a deal with Twitch – an online video game streaming service – to acquire it for $970 million. They also took over Kiva Systems – a robotics company – for $775 million in March 2012.
These acquisitions make sense when we look at some of the products Amazon have released, and others they have in the pipeline. We are already familiar with Amazon Alexa, but the company has been toying with artificial intelligence and robotics for years.
We have already seen a teaser trailer for Amazon Prime Air, and the company is already testing Amazon Key with real customers, too. The company expects to have over 450,000 drones in its fleet by 2020.
Other Companies Use Amazon, Too
Amazon Web Services offer clients – individuals and government agencies - an on-demand cloud computing service. Amazon Web Services alone is big enough to be the fifth-largest business software company in the world.
With companies such as Netflix, Unilever and G4S, plus 600 government agencies and 1 million active customers across 190 countries, it had reported over $4.5 billion in revenue during 2017's third financial quarter.
It's a smart move which Bezos made – making a service which other companies want – and it has clearly paid off well. Netflix is the world's most popular streaming service and is beginning to replace people's regular television subscriptions. The fact that Amazon have a service on which they depend really does speak volumes for the company's success.
Besides cloud services, Amazon is collaborating with many companies worldwide, helping them expand their reach.
With Success Comes Lawsuits
People say that money makes the world go around… and, well, it's true. If you build up a highly successful business, it's likely that you will be the subject of a lawsuit at some point, usually from another company in your industry.
Although Amazon is a monolithic internet giant, they are not immune from lawsuits and they have had some tough scrapes in the past.
In 1997, the bookstore Barnes & Noble sued Amazon for referring to themselves as "Earth's largest bookstore" for making false claims. But, Amazon bit back in 2002 when they settled a patent infringement suit against Barnes & Noble launched in 1999.
It is not just other companies who have been out to get Amazon. In July 2011, California began collecting sales taxes on Amazon.com purchases.
To Sum Up…
Jeff Bezos has built Amazon from a simple online bookstore into an international brand, continuing to grow year-on-year due to the company's unique innovations.
It shall be interesting to see how Amazon continues to grow over the next decade; hopefully, we will not be bowing down to our Amazon overlords in our lifetime.
If you'd like to learn more about Amazon's amazing success in easy-to-digest numbers and figures, check out our infographic!
Infographic via 16Best

Updated on