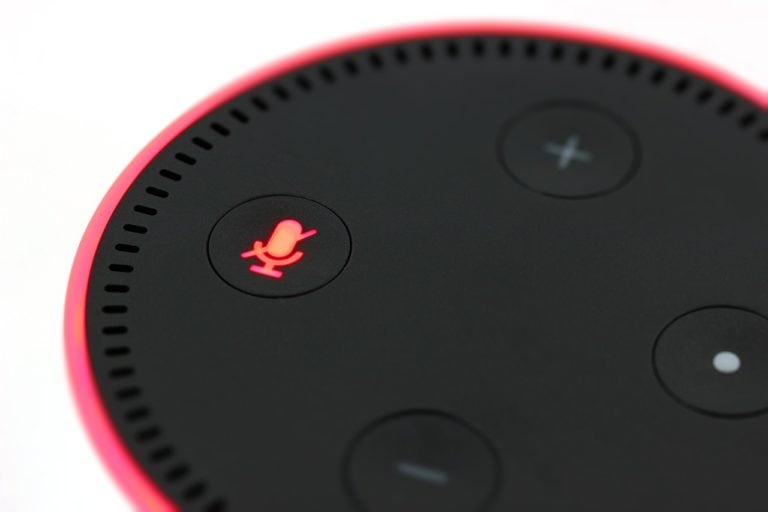 Super bowl LII commercials for Amazon Alexa speakers featured big names like Gordon Ramsay, Rebel Wilson, Anthony Hopkins, Cardi B and Jeff Bezos himself. In the 90 seconds ad, the word "Alexa" was used at least ten times, but there was not much chance of the Amazon Alexa devices at your home triggering by hearing this magical word in the ad.
When to respond?
Amazon has found a clever way of not accidentally awakening the Alexa-powered speakers.
"We do alter our Alexa advertisements … to minimize Echo devices falsely responding in customer's homes," an Amazon spokeswoman said, according to Bloomberg.
Seth Klarman Describes His Approach In Rare Harvard Interview
In a rare interview with Harvard Business School that was published online earlier this month, (it has since been taken down) value investor Seth Klarman spoke at length about his investment process, philosophy and the changes value investors have had to overcome during the past decade. Klarman's hedge fund, the Boston-based Baupost has one of Read More
The effort to arrive at a solution dates back to 2014, when Echo was nowhere in the picture. At the time, Amazon filed a patent titled "Audible command filtering" talking of the techniques to refrain Alexa from waking up "as part of a broadcast watched by a large population (such as during a popular sporting event)," which would baffle customers and choke Amazon servers with millions of real-time requests.
The technology used here is acoustic fingerprint technology that can tell the difference between the ad and an actual customer voice.
In a blog post, Shiv Vitaladevuni, a senior manager on the Alexa Machine Learning team in Cambridge, Massachusetts said, "The trick is to suppress the unintentional waking of a device while not incorrectly rejecting the millions of people engaging with Alexa every day."
According to Manoj Sindhwani, director for Speech Recognition, Amazon has built acoustic fingerprints on-the-fly within the AWS cloud. Sindhwani explains that an algorithm in the Amazon cloud picks up the matching audio from various devices, and prevents additional devices from responding. Further, the executive stated that the technology is not perfect, but 80-90% of the devices would not respond to broadcasts.
Amazon shared no more details on the technology. However, a tech enthusiast on Reddit seems to have dug out the secret, according to Bloomberg.
Dubbed as Asphyhacker, the user said: "I  did a little research tonight and found that the Echo, while it's processing the wake word, searches the Audio Spectrum and if is significantly quieter in the area of 4000hz to 5000hz, she will not wake for the word."
Amazon Alexa devices – what makes them different?
Tweaks like this help Alexa to hold a firm ground against rivals. Amazon now sells a range of smart speakers, all powered by voice assistant Alexa. Echo is already ruling in the U.S. with 22 million sold last year, according to Forrester.
Acknowledging the success of Amazon Alexa devices, during the fourth-quarter earnings call, Amazon chief financial officer Brian Olsavsky said: "We are very happy with the results of Alexa. It's a very positive surprise for us."
Amazon Devices and Services Senior Vice-President Dave Limp stated that Echo speakers were made with the goal to "build the Star Trek computer," according to News.com.au. The online retailer has been constantly making the device smarter through software upgrades and machine learning. Since the launch of Echo in 2014, Amazon has added various features such as playing YouTube clips, set timers, stream music, tell jokes or even place phone calls and send messages from connected smartphones.
Updated on