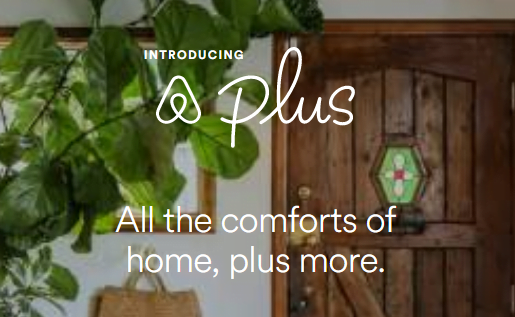 Airbnb is venturing into offering high-end accommodations to travelers looking for a luxurious stay. The move comes as its traditional business of renting homes sees headwinds.
In their announcement on Thursday, Airbnb stated that they would club their lush properties with the high-end travel service and also offer homes that are guaranteed to be clean and comfortable. The company is also joining hands with staunch competitors – the boutique hotels and bed-and-breakfasts – allowing them to list their rooms on its website, notes Reuters.
Airbnb's new service – dubbed as Airbnb Plus – is being promoted as a more standardized service, which is "verified for quality" and comes equipped with the facilities that are usually found in a hotel. "Every Airbnb Plus home is one-of-a-kind, thoughtfully designed, and equipped with a standard set of amenities — whether you're in a private room or have the entire place to yourself," reads Airbnb's website.
Hedge Fund Launches Jump Despite Equity Market Declines
Last year was a bumper year for hedge fund launches. According to a Hedge Fund Research report released towards the end of March, 614 new funds hit the market in 2021. That was the highest number of launches since 2017, when a record 735 new hedge funds were rolled out to investors. What's interesting about Read More
Further, the website reads that all the Airbnb Plus homes are checked and verified in person to make sure they qualify on certain parameters such as comfort, design and consistency. Airbnb noted that its properties are checked for over 100-plus things that the customers said they love including the must-have amenities to the art on the walls. According to the company, the hosts of the properties are required to have a 4.8 out of 5-star rating or higher.
Meanwhile, Airbnb's traditional business is facing some challenges. Despite Airbnb's claims that the majority of the hosts rent their primary house to earn some income, the data suggests that there has been an increase in the properties rented for a straight 60 nights.
Some recent data from Australia has raised concerns, doubting Airbnb's claims that they rent normal houses for minimal profit. According to the new data, a sharp rise is seen in the number of homes and commercial listings, like serviced apartments, that are managed by the property managers on Airbnb's platform. The data was released by an independent monitoring website set by New York-based Australian Murray Cox, according to abc.net.au.
Cox, who is a data activist, stated that Sydney and Melbourne will eventually become "the playgrounds of millionaires and tourists." Residents are fuming as they believe that apartment blocks are on the verge of becoming quasi-hotels.
However, Airbnb's Australian head of public policy, Brent Thomas, has rejected the findings, saying "Dodgy scraped data or the back-of-the-napkin analyses are grossly misleading and deeply inaccurate."
Not just Australia, but regulators elsewhere are also not happy, blaming Airbnb for aggravating the already tight housing market. Regulators in cities such as Berlin, New York, London and San Francisco are coming up with strict regulations over short-term rentals. As a result, the company had to cut down its listings in certain popular cities.
To make up for the loss, the company had to add services such as restaurant reservations and a guided trip of local sights. The company is hopeful that going ahead such services would bring in a higher stream of revenue than renting homes. However, it has less time to get things right.
Airbnb, which is valued at $31 billion, is set to launch IPO in 2019. But before that, the company needs to come out with a stable plan and a steady stream of revenue to convince the potential stakeholders.
Updated on