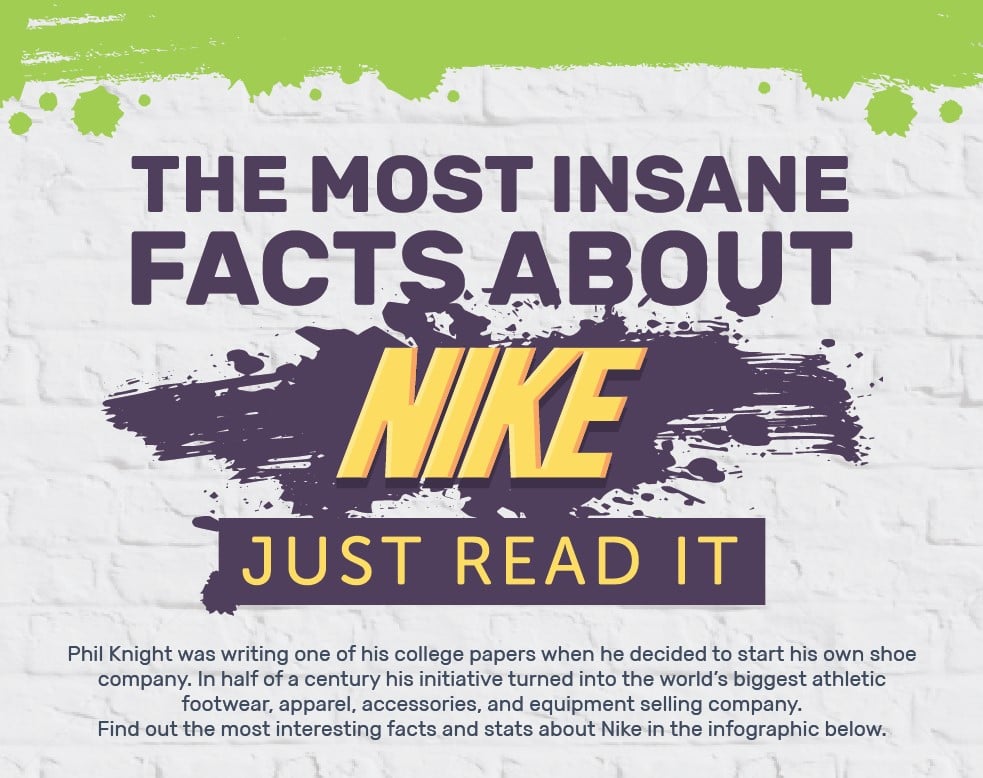 Did you know that Nike is actually a Greek goddess who personifies victory? In ancient mythology, this deity was the daughter of Titans and the sister of Kratos, Bia, and Zelus. In modern times, Nike is often depicted as a beautiful angelic figure with immense feathered wings who represents strength, speed, but most of all the triumph of victory.
Check out our H2 hedge fund letters here.
Most people do not know that the popular sports brand Nike is actually named after this goddess but when you make the connection it is quite obvious and logical. A sports brand named after the goddess of victory fits perfectly, doesn't it?
Top value fund managers are ready for the small cap bear market to be done
During the bull market, small caps haven't been performing well, but some believe that could be about to change. Breach Inlet Founder and Portfolio Manager Chris Colvin and Gradient Investments President Michael Binger both expect small caps to take off. Q1 2020 hedge fund letters, conferences and more However, not everyone is convinced. BTIG strategist Read More
The Nike brand is all about power, speed, and providing athletes with the best tool to achieve victory. If you didn't know the origins of the name, you will certainly recognize the iconic tick logo, or have heard the slogan "Just do it".
Since its inception in the 1960's, Nike has developed from a small shoe distributor to becoming one of the leading manufacturers of sports equipment and trainers. This brand has an annual income of approximately $4.2 billion and aside from its sports equipment it also provides advertising for many sports teams.
Since 2015, Nike has also become the provider of uniforms for every team within the NBA after it won the contract over the previous supplier Adidas. The following is a list of some of the current players and teams sponsored by Nike:
United States National Basketball team
LeBron James (Basketball player)
Manchester City Football Club
Didier Drogba (Football player)
Tiger Woods (Golfer)
Victoria Azarenka (Tennis player)
India National Cricket team
All NFL teams (uniforms)
This is just a small snippet of Nike's sponsoring venture, and the list is far from exhaustive. As one of the most popular sports brands in the world, Nike furthers its exposure through its sponsoring campaigns and incentivizing discounts. When viewers watch sporting competitions and see their favorite superstars wearing Nike apparel it promotes brand awareness – people see the quality players and come to associate Nike with a quality brand.
Whilst sponsoring provides a large portion of Nike's revenue, its trainer range is just as lucrative – many people at some point in their lives will have owned a pair of Nike's. For many, Nike trainers are a status symbol and some of their lines such as Nike Air and Air Jordan's have become truly legendary. Let's not forget Nike's soccer boots too – Portuguese striker Cristiano Ronaldo's cleats are some of the most popular in the world and new releases sell out in record times.
As you can see, the Nike brand is far-reaching and hugely popular throughout the world. This company has built its reputation over the last 5 decades and created a brand that is universally known. Not many other companies can say they have achieved this!
To help understand just how awesome Nike is, we have provided an infographic which contains a myriad of interesting stats and facts: