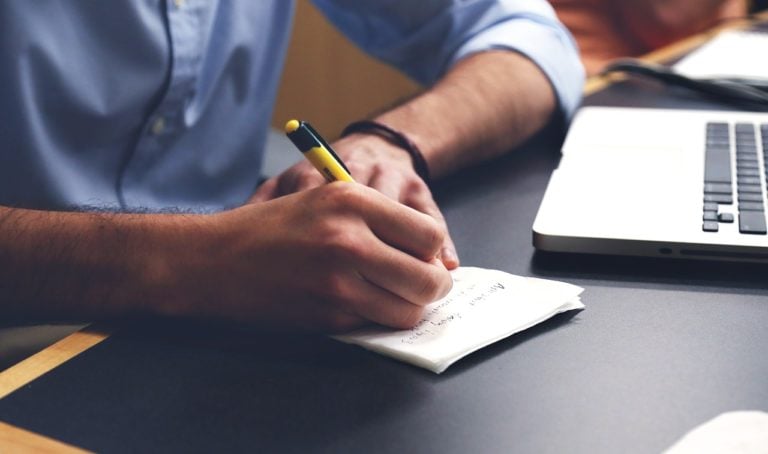 Advisor Perspectives welcomes guest contributions. The views presented here do not necessarily represent those of Advisor Perspectives.
After helping more than 150 financial advisors write their marketing materials, I keep seeing a common mistake.
They write in "financialese."
Brook Asset Management had a strong first quarter, is shorting This US education stock [Exclusive]
Brook Asset Management was up 7.27% for the first quarter, compared to the MSCI GBT TR Net World Index, which returned 3.96%. For March, the fund was up 1.1%. Q1 2021 hedge fund letters, conferences and more In his March letter to investors, which was reviewed by ValueWalk, James Hanbury of Brook said returns during Read More
It's a language not meant for humans. I'm not sure who it's meant for – possibly another advisor? Maybe robots?
Either way, it's easy to spot because it uses too many financial terms, big SAT words and long, complex sentences. The biggest problem is that no one reads it.
I saw the results firsthand.
Testing doesn't lie
Recently, I wrote online marketing and website copy for a large financial institution. I was brought on to rewrite much of the language on their website. I would literally translate the copy into human speak. My client had more than 10 million prospects and investors a month visiting the site. Page-by-page, we rewrote it and made the language less elevated.
Everything I wrote was tracked so we could gather data. In fact, we knew whether or not people read the copy by tracking clicks on the pages. We could even see if someone opened an account after viewing a page.
I found complicated financial speak does not do well. In fact, it fails miserably.
Conversely, a conversational tone gets a lot of engagement. The more conversational and plainly spoken, the more clicks we'd get.
We also found that less is more. Don't use 14 words when you can write a headline in eight. This was crucial. Far too many headlines (and articles for that matter) are too long.
Write for a 7th grader
It comes down to this – what grade-level is your copy clocking in at?
This is something that every best-selling author knows. In fact, if you look at the best-seller lists, according to a great study by the co-founder of the vendor Contently, they average 7-8th grade reading levels.
Even Ernest Hemingway may have known this back in his day. His Pulitzer Prize-winning book, The Old Man and the Sea, clocks in at a 4th grade reading level.
How do you know the grade level?
You can test the reading level with some handy websites like this one.
It doesn't look like much, but one major financial firm I worked with would have their writers run copy through this very app. If their copy didn't come in at a 7th grade level or less, it had to be rewritten.
What does my article clock in at?
In fact, this article you are reading right now tested at a 4th grade reading level. Why? Because it has all the ingredients of easy-to-read copy:
Short sentences
No big SAT words
Active sentences – not passive ones
Read the full article here by Matt Ledoux, Advisor Perspectives