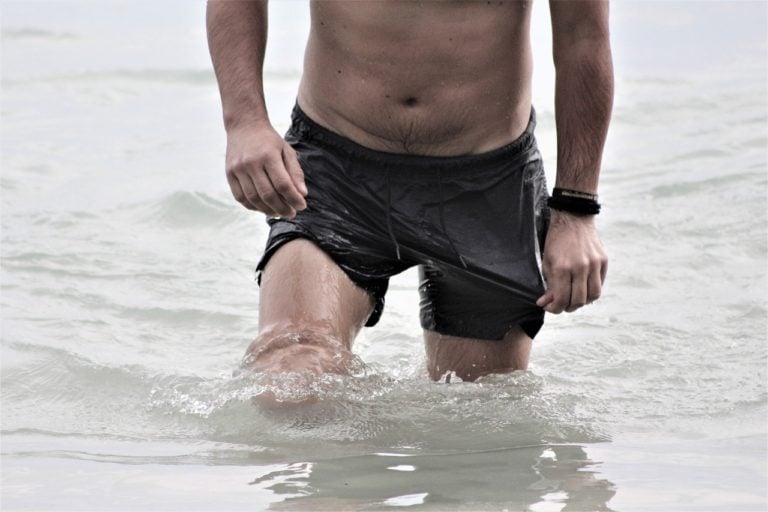 10 "western" backpackers from Great Britain, Canada, Norway, and New Zealand were arrested last Thursday in Cambodia for "dancing pornographically. The backpackers are being detained on porn charges. 

The backpackers were part of a group of 90 people arrested at a pub crawl party in the town of Siem Reap. After the initial arrest, most were released, although 10 continue to be held in custody.
The backpackers are facing porn charges in the relatively conservative Buddhist nation. The rowdy foreigners are specifically facing charges of "preparing pornographic materials," after images of the party goers simulating sex positions were posted to social media. None of the 10 individuals detained appear to be featured in the pictures. Those arrested claim that they were just dancing and having a good time in private.
ValueWalk's June 2022 Hedge Fund Update: Tiger Global's Losses Total 44% In 2022
Welcome to our latest issue of issue of ValueWalk's hedge fund update. Below subscribers can find an excerpt in text and the full issue in PDF format. Please send us your feedback! Featuring Tiger Global's losses total 44% in 2022, Allianz Global's $5.8bn SEC settlement, and commodity funds draw in cash. Q1 2022 hedge fund Read More
One of the suspects told CNN:
Honestly, it was really confusing. Everyone was confused. They raided, rounded us up — there were about 80 to 100 people at this party. Some of them were tourists. There were about 30 of them [police officers].
Trumped Up Charges?
For many people reading, the charges may seemed trumped up, or even ridiculous. Who would arrest people for dancing? But Cambodia, along with many other countries, are sick of tourists visiting with no respect for their people, culture, or heritage.
The cost of living in Cambodia is significantly lower than in countries like Canada or Great Britain, attracting more tourists every year. Siem Reap now sees 2 million tourists passing through each year. Although the tourism has stimulated the economy, it has also transformed the town of just over 200,000 residents, as low cost accommodations sprout up and drunken backpackers fill the streets. The low cost of accommodations and alcohol especially attracts a younger crowd; all of the backpackers arrested were between 20 to 33 years old.
While backpackers may go to countries like Cambodia, Thailand, or even Eastern European nations like Hungary for a cheap vacation, they rarely research and respect the cultural norms of the area. Many locals report feeling disrupted or even disrespected by the rowdy tourists. Some accuse the tourists of a sense of entitlement as they often litter, urinate in public, and defy open container laws, even in residential areas.
Jason, an expat living in Budapest, Hungary shared his frustrations with ValueWalk:
Anglophone backpackers in Budapest, particularly in summer, have an intensely colonial vibe when it comes to their relationship with the city. They treat everyone and everything like they own it, and have no qualms about getting aggressively drunk and disgusting, public urination, vomiting, and other things I'm too grossed out to mention.
Religious & Historical Sensitivit
In the backpacker case in Cambodia, the issue is particularly sensitive from a cultural and religious perspective. The party was located near the Angkor Wat temple complex. Angkor Wat is the largest religious monument in the world, an important archaeological site, and a world heritage site. It's also considered a sacred spot of pilgrimage for the Cambodian people, not to mention a site of national pride. Many Cambodians will save their money for many years to have the opportunity to visit the holy site. As visiting the temple becomes more popular for foreigners, Cambodian authorities have been faced with disrespectful tourists.
Last year American and French tourists, on separate occasions, were arrested deported on porn chargers after taking nude photos at the temple. Kerya Chau Sun, of the Authority for the Protection and Management of Angkor and the Region of Siem Reap, said in response:
As a Cambodian, it's hurtful to my belief, and especially to the poor Cambodians saving up money to be able to come across the country to pray at Angkor. Angkor is a sacred site for all Cambodians and practicing Buddhists, worldwide.
Bill, an American, but practicing Buddhist, told ValueWalk that Buddhist heritage is being disrespected by foreigners at Angkor Wat, "Would tourists pose nude at Mecca or the Vatican? This is a generation obsessed with themselves."
The world heritage site Machu Picchu in Peru has faced similar issues. They have recently been forced to detained a string of tourists from the US, Australia, and Canada after the tourists were caught posing nude at the sacred site.
Other sensitive historical sites, like Auschwitz concentration camp outside of Krakow, Poland, have faced a conundrum over what to do about disrespectful tourists. The prevalence of Auschwitz selfies posted to social media has caused no small scandal, while offending survivors and their families, drawing criticism over why selfies haven't been banned entirely at Auschwitz.
In Eastern Europe, the history of communist oppression is often fetishized. Tourists visiting Prague partake in "communist pub crawls" where they mostly drink vodka at Soviet themed bars, dress in Soviet regalia, and shop for communist paraphernalia. Shot glasses and flasks bearing the likeness of communist dictator Joseph Stalin line the markets of major Eastern European cities. Stalin is responsible for the death of 20-60 million people.
What Should Tourists Do?
Cambodian authorities insist that they are not trying to crack down against tourists in general, but local authorities do expect that they respect their cultural norms and heritage. A spokeswoman for the the Interior Ministry of Cambodia said is response to the backpackers and porn charges, "We welcome tourists but sometimes people commit a mistake against the culture and tradition of Cambodia and the law gets involved. Well behaved tourists should not worry."
Tourists should show respect for local cultures and customs by doing just 5 minutes of internet research before visiting a new location. Learning niceties in the local language, like "hello" and "thank you" can go a long way towards making locals feel respected. Tourists should also familiarize themselves with history of the area they are visiting to avoid accidentally glamorizing or disrespecting a painful history. Avoiding porn charges in a conservative country is likewise easy. Don't post pictures of yourself on social media doing anything you wouldn't want your mother to see. Good advice for us all. 
The backpackers facing porn charges in Cambodia may be looking at up to a year in prison, should they be convicted. They can be held in custody for an initial 15 days, which can be extended by four months if the police uncover additional evidence.
Updated on