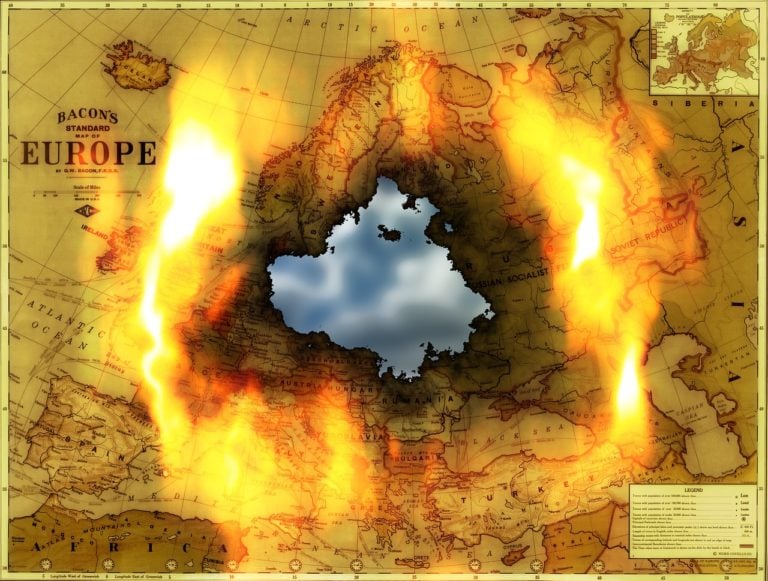 Last month, the U.S. government released a national security strategy document – the first of the Trump White House – that labelled China, Iran Russia, North Korea and Isis as "America First" foes. (Climate change and cooperation with other countries, former U.S. government priorities, took a back seat.)

One implication – with potentially big market consequences – of the strategy is that it sets the stage for the simmering U.S.-China relationship to boil over into a full-blown trade war in the weeks and months ahead.
The U.S.-China trade war is real
London Quality Growth Investor Conference: Buy Dassault Systemes
At this year's inaugural London Quality Growth Investor conference, Denis Callioni, analyst and portfolio manager at European investment group Comgest, highlighted one of the top ideas of the Comgest Europe Growth Fund. According to the speaker, the team managing this fund focus on finding companies that have stainable growth trajectories with a proven track record Read More
In September, the U.S. Trade Representative (USTR) began a "301" investigation into whether China's intellectual property rules and practices are unfairly disadvantaging U.S. firms. The results of this investigation are expected to be released in a few weeks.
Then, in November, the U.S. Commerce Department launched an investigation into aluminium imports from China – worth around US$600 million annually.
What's more, the Commerce Department started this investigation itself (that is, no U.S. company requested an investigation) – the first time it's done this since 1991. So while the dollar figure is relatively small, the symbolism is big.
I think these investigations are likely just the beginning… and it's just a question of time before a trade war with China becomes a reality.
A unilateral approach to trade
As we've written about before, U.S. President Donald Trump has taken a "Fortress America" approach to global trade. Trump has led the U.S. into a sharp shift away from globalisation. One of his first acts as president was to pull the U.S. out of the Trans-Pacific Partnership (TPP) – a 12-country trade deal that would encompass around 40 percent of total global output.
Trump has also been promising to get into a trade tussle with China since the presidential campaign in 2016.
It's widely assumed the 301 investigation will find China at fault in several areas. And the Trump administration is already drafting legislation that would tighten restrictions on Chinese acquisitions of U.S. technologies.
Political risk consulting company Eurasia Group says that other measures the Trump administration may soon roll out could include blocking Chinese cloud services companies from establishing data centres in the U.S.; a renewed emphasis on restricting sales of Chinese telecommunications equipment to major U.S. operators; and prohibiting Chinese acquisitions of U.S. firms in sectors such as artificial intelligence, automation, robotics, semiconductors and biotechnology.
a and the U.S. fail to reach an agreement, Trump will likely launch major tariffs against Chinese imports later this year.
What's behind this? Well, Trump is an economic nationalist… and it's a campaign promise that's relatively easy to make good on. The victims of globalisation are heavily represented in Trump's core supporters.
Trump may also be using trade restrictions to try to force China to do more to contain North Korea's nuclear ambitions. You see, China is an important trade partner with North Korea. So it's a crucial party to de-escalating tensions with North Korea. And the U.S. may be implicitly threatening sanctions if China doesn't step up pressure on North Korea.
But you can bet China's government will fight back against any restrictions.
What could happen next
With the U.S. retreating from globalisation, the door is open for China to take the reins instead.
One of the most important benefits of globalisation is free trade. And China has made it clear that it will be happy to replace the U.S. in any potential trade deals – most notably in the wake of the dissolution of the TPP.
At least two other proposed trade deals, the Regional Comprehensive Economic Partnership (RCEP) and the Free Trade Area of the Asia-Pacific (FTAAP), could help bind Asia more tightly together – only with China, not the U.S., as the glue.
And America's shift inward will have other implications beyond trade. It also means that China's efforts to deepen its political and economic influence throughout the world will be made all the easier.
For example, China's One Belt One Road (OBOR) initiative is a large-scale development and infrastructure programme announced by China in late 2013. Through OBOR, China intends to become an even bigger investor – with strings attached – throughout Asia and beyond. Spanning the breadth of Asia into Europe, the OBOR initiative incorporates around 60 countries, which account for a third of global GDP and around 60 percent of the global population. OBOR is a way that China can cement its strategic interests across a huge swathe of Africa, Central Asia and Eastern Europe at the same time.
China says it will invest US$4 trillion into OBOR efforts.
China is also seeking to make up for lost ground in technology by leading the charge on investment in new technology.
Most of the world views China as a nation of copycats and counterfeits. But China accounts for 20 percent of all global research & development spending. That's just second behind the U.S., with 26 percent.
In the field of artificial intelligence, China is also second – just behind the U.S. in terms of the number of companies in the space and the corresponding amount of financing received by those firms.
And when it comes to simply brute computing power, China remains the world leader. Since mid-2013, China has held claim to the world's fastest supercomputer.
These are just a few examples of the slow but inexorable shift of the global political and economic centre, from west to east. And the looming U.S. trade war with China will likely only accelerate this shift.
Updated on