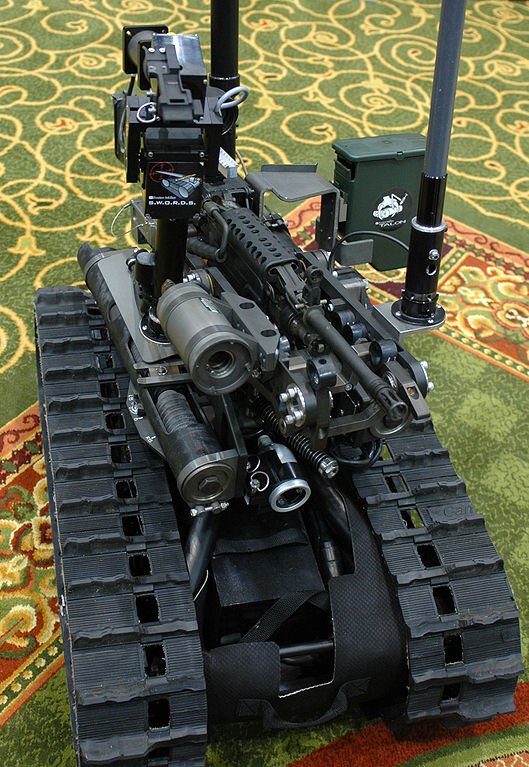 The risks we face on an everyday basis have evolved substantially over the past decade – fuelled by exponential growth in online activity combined with globalisation. Companies that seek to reduce or counteract these risks are falling under a relatively new theme of investment – under Safety & Security.
According to recent research from the Bank of America Merrill Lynch 1, thematic investing is proving increasingly popular and successful for investors. In particular, thematic stock investing, as measured by the bank, started 2018 with strong monthly performance - 12 out of 13 themes outperformed the MSCI AC World (up 4.00%) benchmark index this January. 1 In particular, Safety and Security theme investments are up 5.9% this month, whilst also returning an impressive 29.01% over the course of 2017. The Safety and Security theme of investing is based on the identification of an increasing need to protect against a growing list of risks in the world. The areas covered apply to a wide range of uncertainties – from the challenge of managing emerging market growth (where the infrastructure is exposed to frailties), to environmental challenges and the spread of disease, to name but a few. The list is seemingly endless. So, will the investment opportunities also prove limitless?
Cybersecurity – driving demand
One of the biggest sectors in the Safety & Security theme is, predictably, cybersecurity. Cyber threats are growing in number and impact – and online activity represents a larger proportion of everyday life than ever before. The cybersecurity industry is firing on all cylinders. Problem is, there just aren't enough cylinders right now. According to the BoAML research, there are 80-90mn+ cybersecurity events per year, with close to 400 new threats every minute. Alarmingly, it is estimated that 70% of attacks remain undetected.
Warren Buffett's Annual Letter: Mistakes, Buybacks and Apple
Warren Buffett published his annual letter to shareholders over the weekend. The annual update, which has become one of the largest events in the calendar for value investors, provided Buffett's views on one of the most turbulent and extraordinary years for the financial markets in recent memory. Q4 2020 hedge fund letters, conferences and more Read More
Finance and insurance companies are the most popular target, with ICT and manufacturing not far behind. These industry customers alone are driving growth significantly in the cybersecurity segment. In addition, homeland security is also seeking improved cybersecurity solutions. With these factors driving demand, amongst others, global cybersecurity spending is predicted to exceed $1 trillion from 2017 to 2021. This is a rapid rate of growth, considering the global cybersecurity market was worth only $3.5 billion in 2004 and is expected to be valued at over $120 billion in 2017. 2
But it could get worse - BAML opines:
The average cost of cybercnmes for US companies reached a record USS12.7mn in 2014. with cybercrime costing the global economy up to USS67Sbn annually. Cyberattacks are the 11 source of economic assaults against governments. and the .1 some of IP theft for corporates. The rise in disruptive technologies - including loT with 50bn• devices connected to the internet by 2020- means that we are facing a potential worst-case "Cybergeddon" scenario where the 'bad guy' has the permanent advantage. Cybercrime extracts up to 20% of the value created by the internet. meaning that as much as UpS3tn of global economic value could be at risk by 2020E.
And even worse?
BAML states:
We also anticipate issues around cybersecurity (50bn connected devices by 2020E), privacy (#1 concern in human-tech interactions), and longer-term existential threats being posed by AI ("Killer robots").
It is unclear if the analysts were talking about killer robots in jest or like Elon Musk think it poses a serious threat. But while talking about robots later in the robot the analysts note another threat, stating:
Without action, the mismatch could stunt economic growth, worsen inequality, and exacerbate social unrest and de-globalisation by creating a ticking time bomb of worldwide discontent.
Identifying Opportunity in Safety & Security
Shrewd investors in this space will focus on investing in companies that aim to offer long-term solutions. Particularly those that are offering a holistic approach to protect against the growing range of threats against society and its various institutions from all angles. The BoAML research highlights a number of global sectors for investors to target if they are looking for exposure within the Safety and Security theme, namely: Auto, Commercial and Residential, Cybersecurity, Homeland, Life Sciences, Oil & Gas, Testing, Inspection & Certification, and Workplace. Specifically, the research highlights the scale of opportunities investing in this theme offers investors – estimating that these market sectors will represent a combined value upwards of USD1.5tn by 2020.
Outflows – Is now a good time?
Although the Safety & Security theme of investing has delivered outperformance this past year, there are signs that sentiment is waning. Data from BoAML indicates that investors have been reducing allocations to this theme into year end. Cumulative net flows in Safety & Security, fell by over 50% from their summer 2017 level into year end. 1 This might indicate that investors are feeling more optimistic about the risks that these Safety and Security companies work on mitigating – or, more likely, investors are chasing returns in segments where they expect even better performance.
Source:
1 BAML, No stopping the thematic bull run, 22nd January 2018
2 https://cybersecurityventures.com/cybersecurity-market-report/