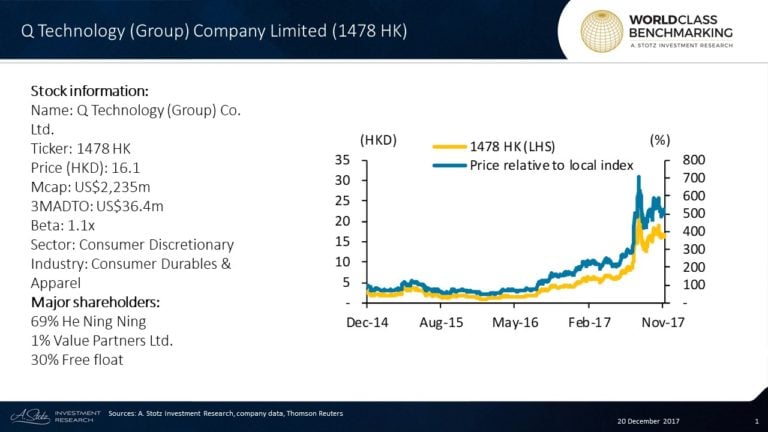 Background
Q Technology (Group) Company Limited manufactures fingerprint recognition and camera modules with focus on the Chinese smartphone and tablet market. The production is remanufacturing focused using a combination of reused, repaired and new parts.
Business Description
Q Tech produces ultra-thin and dual camera modules with resolution ranging between up to 5 megapixels (MP), 8 MP and 13-21 MP. Modules have the latest technology of lenses, stabilization, auto-focus, gesture recognition and more.
Canyon Distressed Opportunity Fund likes the backdrop for credit
The Canyon Distressed Opportunity Fund III held its final closing on Jan. 1 with total commitments of $1.46 billion, calling half of its capital commitments so far. Canyon has about $26 billion in assets under management now. Q4 2020 hedge fund letters, conferences and more Positive backdrop for credit funds In their fourth-quarter letter to Read More
It also produces fingerprint recognition modules used in smartphones, tablets and PCs. Q Tech is using remanufacturing production which means that its products use a combination of reused, repaired and new parts.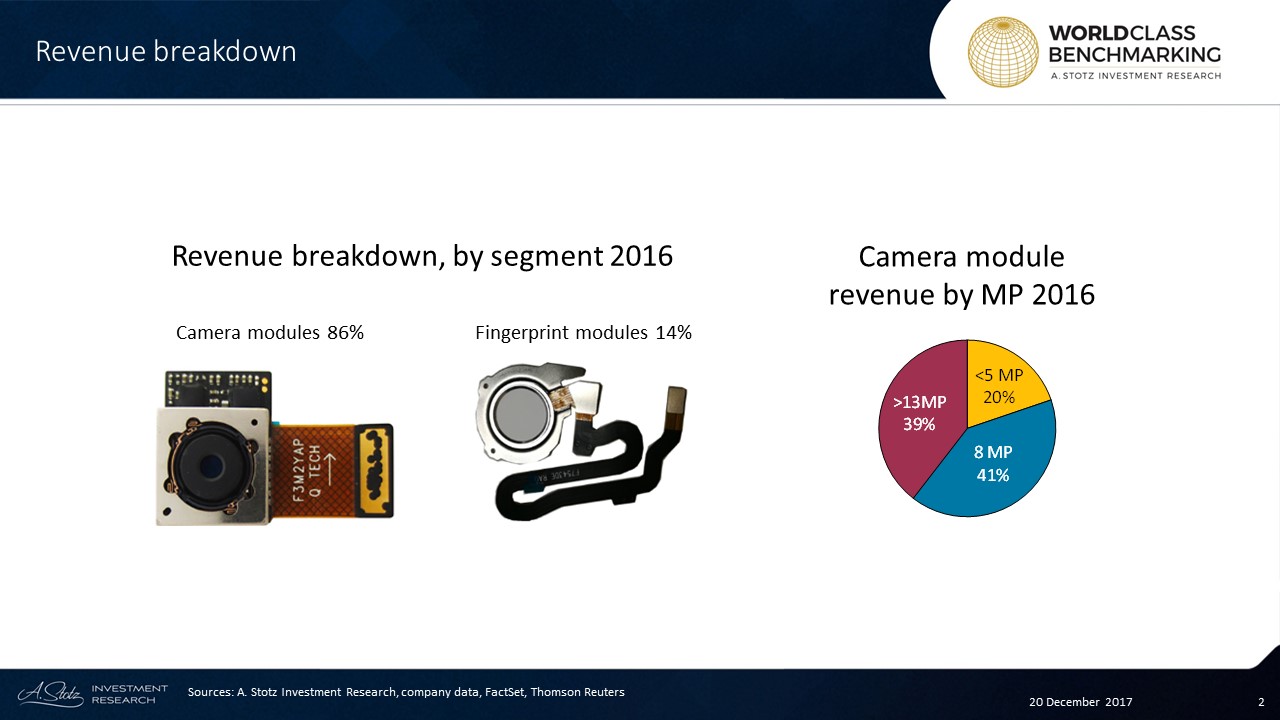 In emerging markets, Q Tech targets leading smartphone and tablet PC manufacturers. In developed markets, the target is mid-priced producers. China's big four smartphone players Huawei, OPPO, Vivo, and Xiaomi accounted for about 80% of compact camera modules shipped in 1H17.
Q Tech obtained supplier certification from Huawei in 1H17 to supply camera modules starting in 2H17. Q Tech's acquisition of a 36%-stake in Newmax Technology (3630 TT) should give exposure to optical lenses used in consumer electronics and automotive industry. Newmax's knowhow in motion-sensing lenses to support venture into 3-D sensors.
Leadership
He Ningning has been the Chairman of Q Tech since 2014.  He has almost 20 years of experience in this sector and is also the founder of the company. His education consists of a Bachelor's degree with major in dynamic meteorology, from the Peking University, China and a Master's degree in Business Administration from the University of California, US.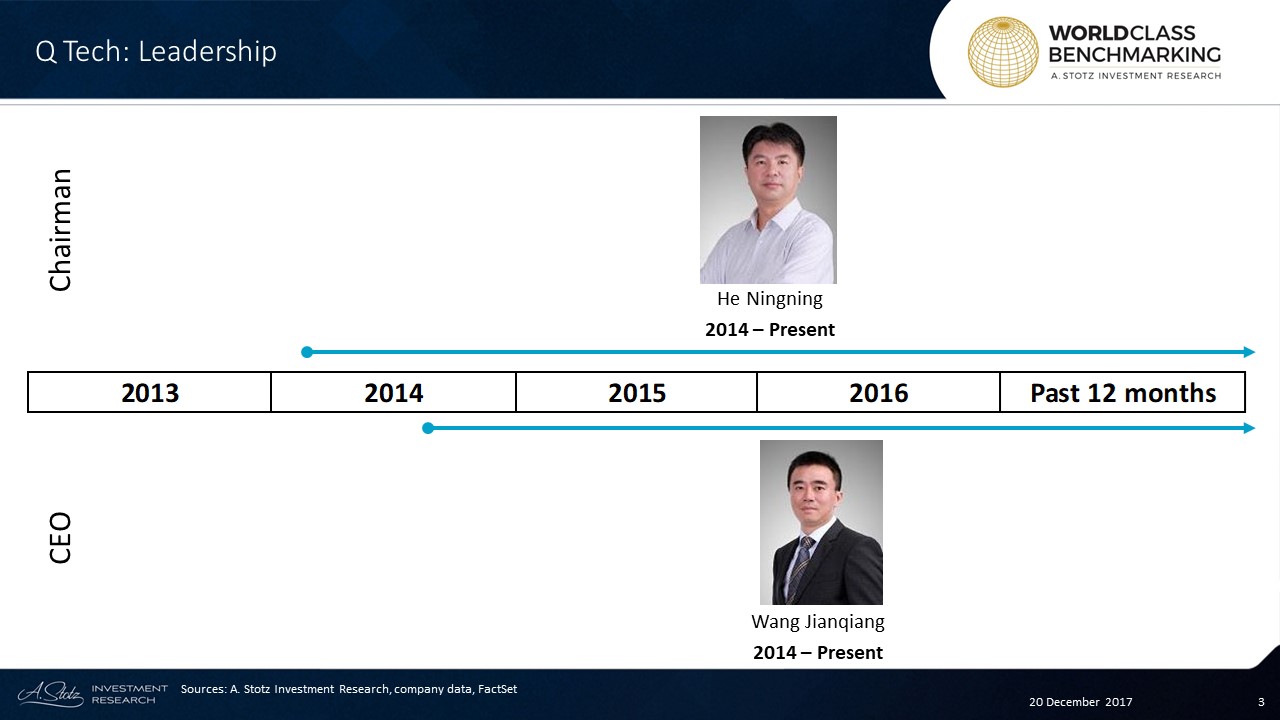 Wang Jianqiang took on the role of CEO in 2014. He has served in numerous other managerial positions in other companies within the same industry. He received his Bachelor's degree in Engineering from Sichuan University of Science and Technology, China.
World Class Benchmarking
Profitable Growth has recovered to #2 in the past 12 months from #5 in 2015. Q Tech ranked among the top 256 of 1,280 large Consumer Discretionary companies worldwide.
Profitability and Growth have been consistently great with the exception of the drop in ranks in 2015.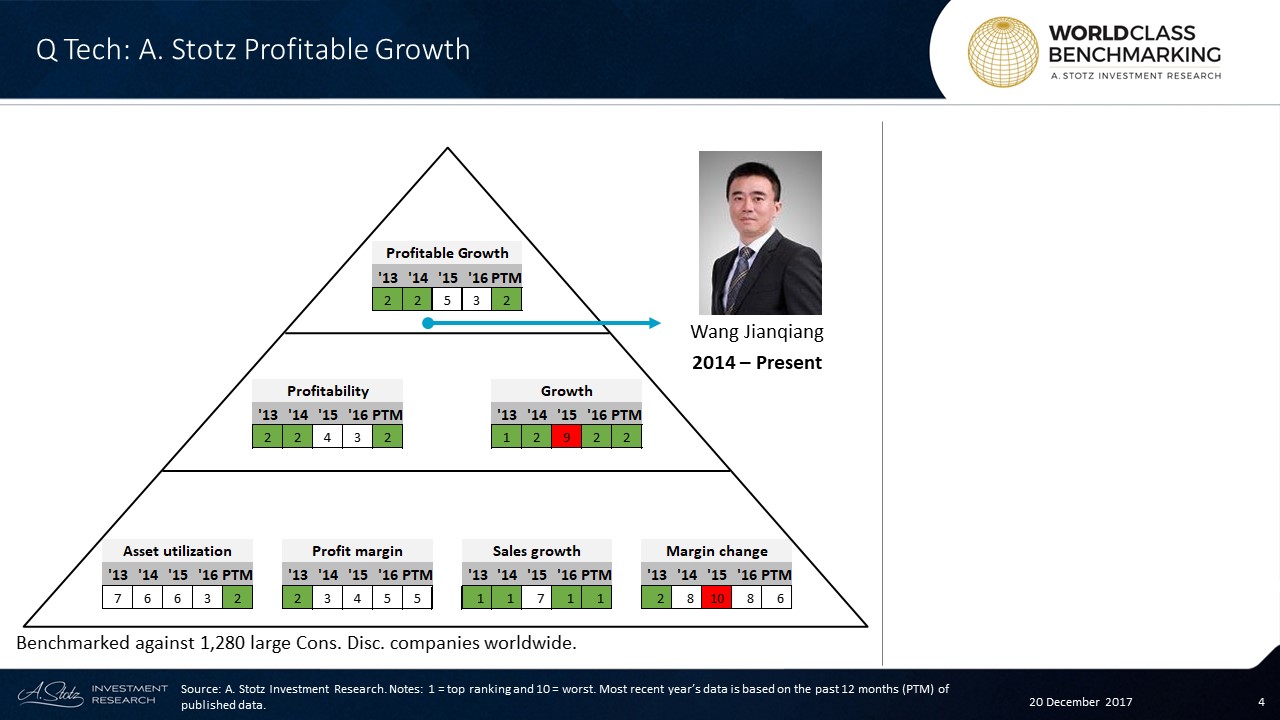 Asset utilization has continuously improved since 2013 and ranked #2 in the past 12 months. In contrast to Profit margin has fallen and ranked average in the most recent period.
Both Sales growth and Margin change fell in 2015. Sales growth has rebounded and ranked World Class since 2016. While Margin change has improved it was still below average in the past 12 months.