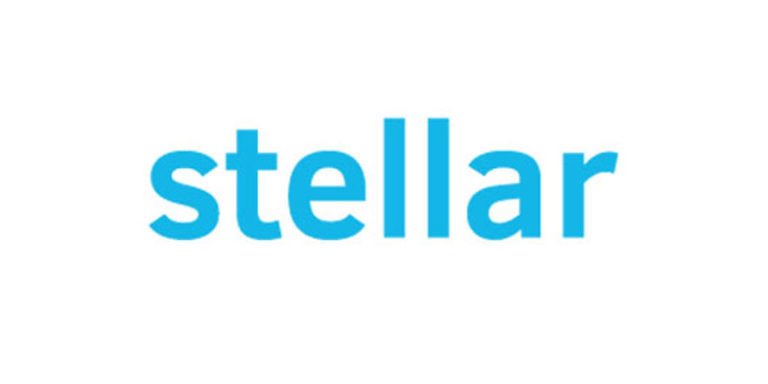 Stellar has been rising steadily in January 2018, with prices edging up to $0.62 as at 25th January with the upward momentum remaining strong.  This momentum coming at a time when most other crypto currencies have been south bound, augurs well for Stellar.
There are many reasons why a coin can suddenly attract the attention of investors and transition into the 'hot' territory.  If we examine recent history, we can find that these reasons are pretty simple. A well known and talented blockchain designer heading the company, signing up some high-profile clients for using the blockchain, by far, makes up the best recipe for success in the coin market.  The technology behind the currency should be convincing and the larger the number of potential applications and clients, the better it is for the sustained growth of the coin.
Here's what Charlie Munger had to say at the Daily Journal meeting
Charlie Munger spoke at the Daily Journal Corporation's Annual Meeting of Shareholders today. Although Warren Buffett is the more well-known Berkshire Hathaway chief, Munger has been at his side through much of his investing career. Q4 2020 hedge fund letters, conferences and more Charlie Munger's speech at the Daily Journal meeting was live-streamed on Yahoo Read More
In the past, we have seen this conviction working well for Ripple and Ethereum and the same is now true of Stellar. "Lumens", the coin offered by Stellar has performed credibly well in the New year with its market cap rising from $2.5 billion to about $12 billion. Some experts even opine that the market cap of Stellar could rise to dizzy heights notching up about $183 billion by end 2018. If Stellar does reach that milestone, it would be just about $50 billion shy of bitcoin's market cap. In percentage terms, that would also be a steep climb of 1700% significantly ahead of 140% rise predicted for Bitcoin and 170% for Ethereum.
How Stellar was born
Jed McCaleb, the co-founder at Stellar was the architect of the first exchange for Bitcoin, Mt.Gox and  was also the original founder of Ripple which is another crypto currency on the fast track. Thus, Jed has the right credentials to attract investor attention.
As for Stellar's clients, IBM announced in October last that it would use Stellar for partnering with banks in providing cross country payments, particularly in South Pacific. When this happens, someone in Australia for instance can do business with an entity in Indonesia and use lumens to pay for the transaction for instance.
Time consumed in cross border payments
McCaleb speaking on the deal with IBM stated that at present several days tend to be consumed in cross-border payments. The new implementation, he says, is poised to be the beginning of a profound change once it is fully scaled by the banking partners and IBM, for nations in the South Pacific particularly and potentially it could change how money moves around the globe impacting current international transactions and financial inclusion that is advancing in developing nations.
IBM on its part states that as much as 60% cross-border payments in the retail forex corridors of South Pacific could get processed in the current year itself through the partnership with Stellar. However, IBM officials were not explicit on the size of these "corridors" but indicated that the partnership could potentially be processing in excess of $1 billion every month starting early in 2018 in key markets like New Zealand, Australia, Fiji, Tonga, and Samoa.
How Stellar is different from Bitcoin
While Bitcoin is defined as a cryptocurrency popular among consumers and individuals, Stellar comes with enhanced business appeal. Thus, it is somewhat similar to Ripple and that is in consonance with what McCaleb had dreamed up. But Stellar and Ripple have profound differences. For the uninitiated, presently Stellar operates with the 'non profit' tag while Ripple has the 'for-profit' tag and many investors hold the view that the company could be offering shares to public in 2018 itself. Further, while the Ripple network is reckoned as more centralized, Stellar operates on a decentralized fashion which is in consonance with the manner in which the Bitcoin community functions. But, would these factors be adequate for Stellar to overtake Ripple whose market cap is about 5 times bigger? Though it would be a bit too early to make a prediction, we can say for sure that Stellar, for now, appears to be on the right course.
Stripe throwing the hat in with Stellar
Stripe, which handles payments for over 100,000 businesses including Open Table and Warby Parker has announced stopping processing transactions involving bitcoin from 23 April on account higher fees and slow transaction rate. It also stated that it could add support to Stellar and the announcement came as a shot in the arm for Stellar. Importantly, Stripe's current client list is impressive with names like Target, Lyft, Deliveroo and Grab.
Bitcoin transaction time leaping to more than a day
Transaction time for Bitcoin has been constantly increasing and now sits around a day which at times even exceeds a day. Competition offering significantly faster transaction time should be a cause of worry for Bitcoin. Stellar, for instance states that its network can settle transaction in under 5 seconds and when that is demonstrated and sustained, the financial world is bound to fall in love. Similarly, Bitcoin transaction fee which had soared to $34 in December last has now softened to about $10 and competition should be glad to chip in with lower prices.