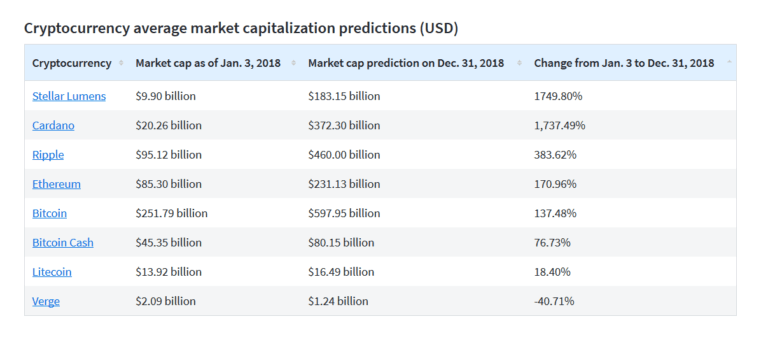 Jennifer McDermott, of finder.com provides commentary on expert predictions from experts for Bitcoin, Bitcoin Cash, Ethereum, Ripple, Stellar Lumens, and Verge. What will they do in 2018? No one knows for certain, but four experts offered some intriguing predictions.
Ah, cryptocurrency. The term that's been taking over our news feeds, air waves and television screens. Since bitcoin set sail in 2009, cryptocurrencies have been shaking up the finance industry. But how will they perform throughout 2018?
Qualivian Investment Partners July 2022 Performance Update
Qualivian Investment Partners performance update for the month ended July 31, 2022. Q2 2022 hedge fund letters, conferences and more Dear Friends of the Fund, Please find our July 2022 performance report below for your review. Qualivian reached its four year track record in December 2021.  We are actively weighing investment proposals. Starting in November Read More
Personal finance comparison website finder.com has asked four fintech leaders to provide their predictions on how the top eight trending coins will perform by the year's end.
But first, the eight coins in question
The panelists provided predictions for bitcoin (BTC), Bitcoin Cash (BCH/BCC), Cardano (ADA), Ethereum (ETH), Litecoin (LTC), Ripple (XRP), Stellar Lumens (XLM) and Verge (XVG).
The greatest price increase
In January 2018, our panelists forecast that Cardano (ADA) will see the greatest increase among cryptocurrencies — 433.17% on average — followed by Stellar Lumens (126.32%). As noted by Fred Schebesta, co-founder of finder.com, "Cardano is a big project and a third-generation cryptocurrency. I think it will run around June."
Mr Schebesta claims the highest prediction, US$200, by the end of the year. In contrast, Clayton Daniel, fintech founder of Sprout Superannuation, has the lowest prediction for Cardano (ADA), sitting at US$1.50 by the year's end.
The highest value
Bitcoin (BTC) is king and expected to stay that way, according to our panelists, with the coin averaging a predicted US$33,000 by the end of 2018. It is also predicted to have the largest market cap of US$597.95 billion by year's end – a whopping 137.48% increase!
While three of the panelists predict positive growth for bitcoin (BTC), Mr Daniel notes, "The original crypto has had some growing problems. The team in charge of these problems have decided not to fix them in some religious devotion to the original white paper. But people are fickle and won't stand for these problems much longer, considering they have been fixed using other coins." As such, Mr Daniel predicts a decrease, coming in at US$10,000.
The biggest growth Stellar Lumens and Cardano dominate the rankings

Stellar Lumens (XLM) is acting as a dark horse in the cryptocurrency scene, with its market cap expected to increase the most by the end of the year, out of the coins in question. It is predicted to grow by an incredible 1,749.80%, moving from its current $9.90 billion to $183.15 billion.
Despite this, Michael Dunworth, CEO and cofounder of Wyre Inc., says that he is still unsure about Stellar (XLM), "I don't see the value add? Maybe they're just concentrating efforts in under promoted regions of the globe, but I think that'll promote short-term wins but long term end up educating people to walk to a different protocol coin that offers the same value add."
Expectations for Verge (XVG) are the lowest, with a forecast 40.71% decrease in market cap. Mr Daniel acknowledges that "the fear and uncertainty now surrounding this coin will probably mean people avoid it moving forward in search of other new options", while Joseph Raczynski, technologist and futurist at joetechnologist.com and Reuters, says that "If heavy regulation comes, that will kill this for a good three to six months."
So, what's next?
Our four panelists, along with some fresh new faces, will come together again next month to provide their updated predictions. Will bitcoin remain in the lead, or will an altcoin finally claim the cryptocurrency throne?
###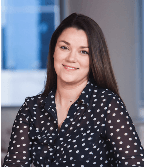 Jennifer McDermott is Consumer Advocate at personal finance comparison website finder.com. She has more than 12 years' experience under her belt in the finance, lifestyle and travel industries where she's analyzed consumer trends. Jennifer loves to uncover interesting insights and issues to help people find better.
Updated on