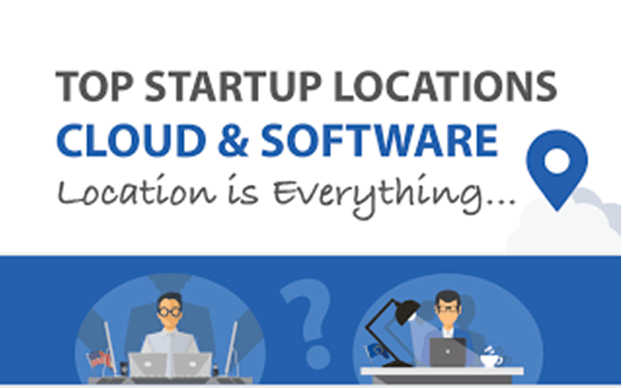 There has been a long-lasting startup debate around the value of the idea vs execution. Regardless of what side of this issue you come down on, there might actually be another, more important, factor that you haven't given as much thought to as you should: location.
Few startup founders tend to move to another city or country to start their business and instead opt for the place they are most familiar with. However, data suggests that where you start your business, may just be the most important decision you make as an entrepreneur.
A recent report published by the software comparison platform, Crozdesk, looked at close to 20,000 software and cloud companies to see what drives success in starting up. While we all know that there are major differences in the size of startup ecosystems and how much funding is around, the extent of the impact that location seems to have on success potential of startups is truly staggering.
Off Best Quarter In Its History, Maverick Capital Announces Changes To Short Strategy [Exclusive]
Maverick Fund was up 49.9% for the first quarter, while Maverick Levered gained 52.5%, and Maverick Long Enhanced gained 1.7%. Maverick Long gained 6.3%, while MFQ Neutral was down 5.1%. Q1 2021 hedge fund letters, conferences and more The first quarter was the Maverick Fund's strongest quarter ever, driven mostly by the performance of Coupang, Read More
Unsurprisingly, the San Francisco Bay Area claims the top spot overall, but the sheer margin of victory is what's really impressive. Nearly 40% of global funding raised by cloud and software startups went to companies in and around Silicon Valley. That's probably the reason why San Francisco-based cloud and software startups grow at more than 12x the average rate than the same type of companies in Dublin, Ireland.
All in all, the report shows a somewhat dire view of Europe, which is still lagging behind substantially in supporting its rather nascent cloud and Software-as-a-Service (SaaS) industries.
The support networks and overall funding availability differ hugely across startup ecosystems and tend to be the key drivers of success. The United States is home to nearly two-thirds of the world's cloud and software companies and nearly nine-tenths of its venture and operational funding for the industry.
Given that the deck for software and cloud startup ecosystems is so drastically stacked in the US's favour financially, it is no wonder that few other global ecosystems can keep up. London and Tel Aviv are the only two non-US cities in the top 10 in terms of size, but can hardly compete in terms of capital and growth speed.
Check out whether your city has made it into the top 25 in the infographic summary below or download the full report for free here.