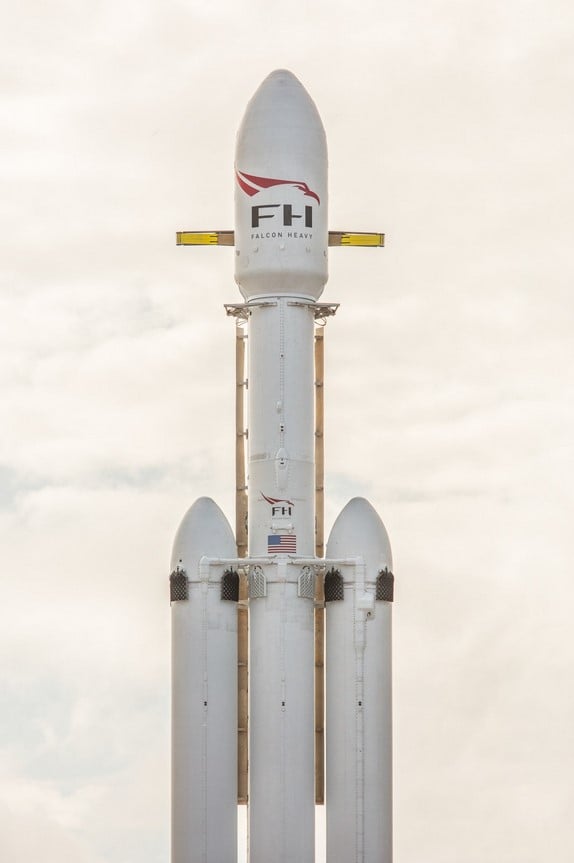 Elon Musk's company, SpaceX, revealed the long-anticipated rocket called the Falcon Heavy, announcing that it's ready for launch. The company revealed the latest photos for people to take a closer look at today's most powerful rocket in the world, followed by a video on social media network Twitter. The SpaceX Falcon Heavy rocket is preparing to fly for the first time later in January.
More photos of Falcon Heavy on the launch pad → https://t.co/095WHX44BX pic.twitter.com/Z5aE1BUFSt

— SpaceX (@SpaceX) January 3, 2018

Robinhood 2021 Conference: Cathie Wood discusses her investment process with Lee Ainslie [Exclusive]

ARK Invest is known for targeting high-growth technology companies, with one of its most recent additions being DraftKings. In an interview with Maverick's Lee Ainslie at the Robinhood Investors Conference this week, Cathie Wood of ARK Invest discussed the firm's process and updated its views on some positions, including Tesla. Q1 2021 hedge fund letters, Read More
Below, you can check out the video the company shared of its huge rocket on its Twitter and Instagram profile with a comment: "With more than 5 million pounds of thrust at liftoff- equal to approximately eighteen 747 aircraft at full power – Falcon Heavy will be the most powerful operational rocket in the world by a factor of two."
According to SpaceX, the beastly power of the SpaceX Falcon Heavy consists of 27 first-stage Merlin engines, which givse it three times as many engines as the company's Falcon 9 rocket, which is a class that delivers Dragon cargo to the International Space Station. Actually, Falcon Heavy is three Falcon 9 rockets that are combined together.
The rocket can transfer a massive payload into space, and its capacity is the largest since the Apollo lunar program's Saturn V rocket. The SpaceX Falcon Heavy rocket will be set for launching from Pad 39-A at the John F. Kennedy Space Center on Merritt Island, Florida, which is a section of the same area which sent the Apollo missions to the moon.
The Kennedy Space Center listed January 2018 as the earliest possible time for launching, although it's not for certain, as SpaceX is known for delaying its rocket launches. For instance a Falcon 9 Zuma mission which carries a mysterious U.S. Government payload has had months of postponing and is expected to launch on Friday.
The first launch of the Falcon Heavy rocket could be risky and there could be a high chance of failure, Musk said at last year's ISS Research and Development conference in Washington, D.C.
"I hope it makes it far enough away from the pad that it does not cause pad damage. I would consider even that a win, to be honest," SpaceX SEO Elon Musk said at the conference.
SpaceX believes that the rocket will eventually travel to Mars, with a payload of up to 37,040 lbs. Musk recently said that the first passenger to orbit Mars will be his own cherry red Tesla Roadster. Additionally, if you want to book a flight to the Red Planet, you can book a flight for $90m.