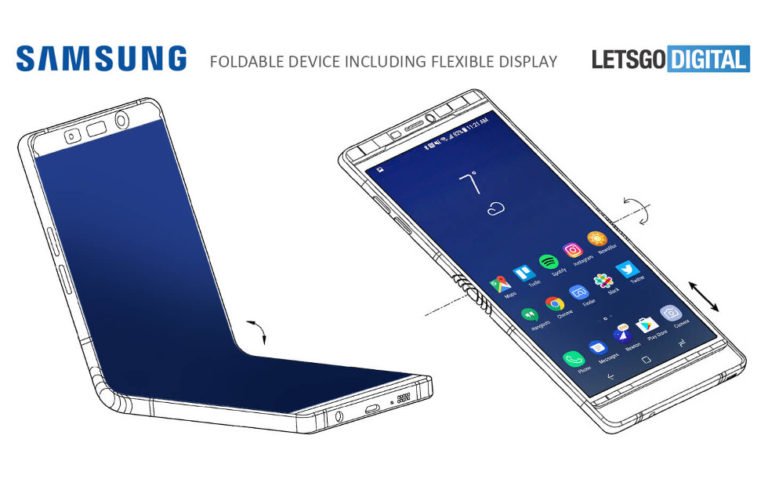 In the past few weeks there has been a steady stream of rumors and leaks regarding the Samsung foldable Galaxy X. It would be the first of its kind to hit market, and apparently Samsung has brought to phone to CES 2018 expo to show off to interested parties.
This actually isn't the first CES where we've seen a Samsung foldable Galaxy X, but industry insiders have claimed that the phone is "almost finished" – at least in terms of hardware – and may be ready for mass production this November. A November production schedule means that we may not see the Samsung foldable Galaxy X until 2019, but a late 2018 release is also still possible.
At CES, both infolding and outfolding prototypes were debuted, but sources suggest that the retail version of the Samsung foldable Galaxy X will be the infolding model, due to the increased durability requirements of an outfolding design that may require further research and development before the technology makes it to a consumer phone.
The Investor reports that the screen size will be a huge 7.3-inches when fully unfolded, which will allow users to watch their favorite videos on Netflix or Hulu and then snap the device shut when it's time to hit the road.
Seth Klarman Describes His Approach In Rare Harvard Interview
In a rare interview with Harvard Business School that was published online earlier this month, (it has since been taken down) value investor Seth Klarman spoke at length about his investment process, philosophy and the changes value investors have had to overcome during the past decade. Klarman's hedge fund, the Boston-based Baupost has one of Read More
"Samsung attracted more clients to the private meeting compared to last year. The phone development seems to be almost finished, raising expectations for the phone launch," said a source present at the CES meeting that took place on January 10.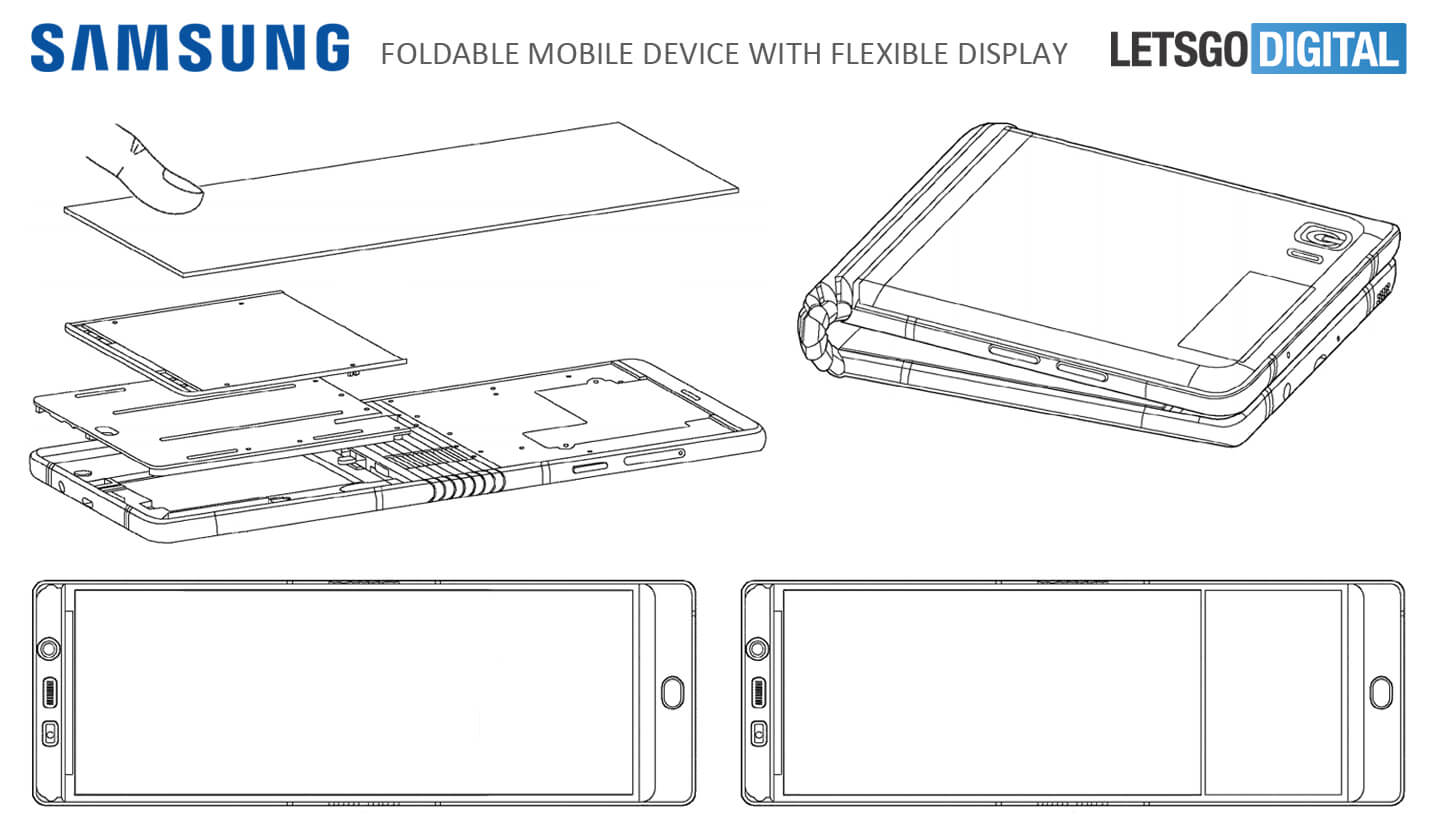 A Potential Win For Samsung
While Samsung phones have largely been a major success (outside of the Galaxy Note 7 fiasco), their phones have started to become largely iterative. While each phone is a clear upgrade over its predecessor, there haven't been any truly groundbreaking advancements in quite some time. When compared to the iPhone X with the innovative Face ID technology, it's a little disappointing that most Galaxy releases seem to be simple power bumps that don't really bring anything new to the table.
A Samsung foldable Galaxy X may be just what the company needs to establish themselves as an industry innovator once again. Sources suggest that the Galaxy X will be separate from the main S and Note lineups, indicating that the company expects it to be a niche product – at least at first. Like any new groundbreaking technology, adoption at its first launch may be limited. Proving to users that a Samsung foldable Galaxy X is a trailblazer and the phone of the future rather than a neat gimmick may be a bit of a battle for the Korean tech giant. As a stark departure from any phone they've made before, they may have trouble convincing users to purchase their foldable phone over their more traditional alternatives.
Another thing to keep in mind is that the price of the Samsung foldable Galaxy X may be on the high side. We anticipate that it will priced at the top end of luxury phone prices due to the innovative technology that is no-doubt difficult and expensive to develop and implement. This may limit the market that can purchase the phone – especially in countries where leasing phones isn't commonplace.
Samsung Foldable Galaxy X: What We Know
Despite this recent reveal and a series of rumors and leaks, we're still left in the dark for the most part when it comes to the features of the Samsung foldable Galaxy X – especially since we haven't gotten much at all from Samsung other than some patents that have been pulled up by various websites. Recent patent images included below seem to confirm a large phone with an infolding design, however.
The main draw to the Samsung foldable Galaxy X will be the flexible screen, of course, but we also anticipate some pretty beefy specifications. As a high-end phone from Samsung, the Galaxy X won't be hurting for power, and it needs some impressive specifications to warrant a high price tag – as the foldable screen may not be enough to drive high sales.
If the foldable screen truly makes it to market at the end of 2018 or early 2019, it will be the first tech of its kind to be included in a consumer smartphone. The device may very well have solved the problem of capped-out phone sizes, adding extra screen space when needed while also remaining compact enough to use comfortably as a regular handset. Many flagships are already difficult to hold with one hand, so adding a bigger screen in traditional ways isn't feasible if people are to fit their phones in their pockets.
It will likely be some time before we get a closer look at the Samsung foldable Galaxy X, but what we've seen so far has us excited for a future of flexible screens. Whether this technology remains niche or becomes part of the mainstream remains to be seen, but we're certainly hoping for the latter.
Updated on