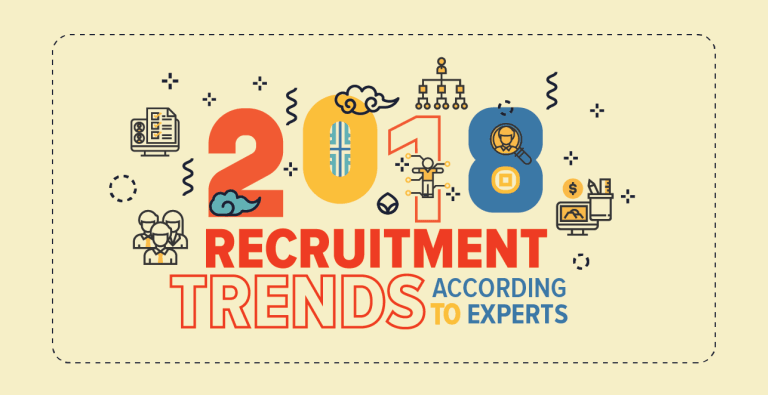 Every year, recruitment experts make industry forecasts that focus on upcoming trends and existing recruitment process practices that are highly likely to catch on among HR teams. The year 2017, for example, saw the rise in popularity and adoption of the artificial intelligence technology, work automation, among others. True enough, we now see how companies are leveraging modern tools and promoting employee-friendly policies to help them stay competitive on global standards.

As we were all poised to transition to 2018, HR experts have been pooling their knowledge, insights, observations, experiences, and analysis to help companies outline and develop their recruitment strategies according to what's hot and what's not.
The overall consensus is that 2018 will continue to reshape the recruitment space with new and current trends. This idea offers several implications on how you do business and recruit talent.
Morningstar Investment Conference: What To Do During The Fed Rate Hiking Cycle
The U.S. Federal Reserve is treading carefully with raising rates amid the widespread economic, macro and geopolitical uncertainties sweeping around the world. The Fed raised its target level as high as 20% in the early 1980s to deal with runaway inflation, but we're a far cry from that today — a time when inflation threatens Read More
For one, you should be able to acknowledge, if you haven't yet, that technology can be your most formidable ally in looking for and attracting highly qualified employees to fill key roles in your organization. You can't remain complacent while others in your industry are proactively utilizing the best of technology to resolve the many challenges involved in employee hiring, training, or retention.
Tools and strategies such as video interviews and assessment, as well as data analytics will prove to be useful for your recruitment process, but you'll also have to be on the lookout on how these technologies can be tapped for other tasks that will help your team manage your human resources.
That's not to say, though, that you would have to forego the human factor in the recruitment process completely. No matter how advanced or sophisticated technology becomes, it will never surpass the quality of interaction that you develop with and the level of candidate experience that you provide to your future employees.
Speaking of hiring experience, it's no longer a ballgame that lies in the hands of recruiters. Rather, it's become a candidate-driven market, where employees now have the upper hand in assessing their potential employers. For instance, companies that take too long to hire are most likely to miss out on the best candidates in favor of another organization that has a more efficient hiring system in place.
Furthermore, companies who have a strong, positive employer branding will also prove to be more attractive to job seekers. In effect, hiring will have a marketing and PR slant to it such that companies will use content marketing and lead generation strategies to beef up their talent acquisition efforts.
Last but not least, your team is expected to become advocates of work-life balance in the workplace. In line with this, you should be able to communicate to job candidates what wellness policies are in place within your organization and how you're utilizing relevant systems, software, or tools so that employee well-being becomes more than just a catchphrase but a corporate philosophy in action.

Updated on